Democratic Chair: Six Presidential Debates Only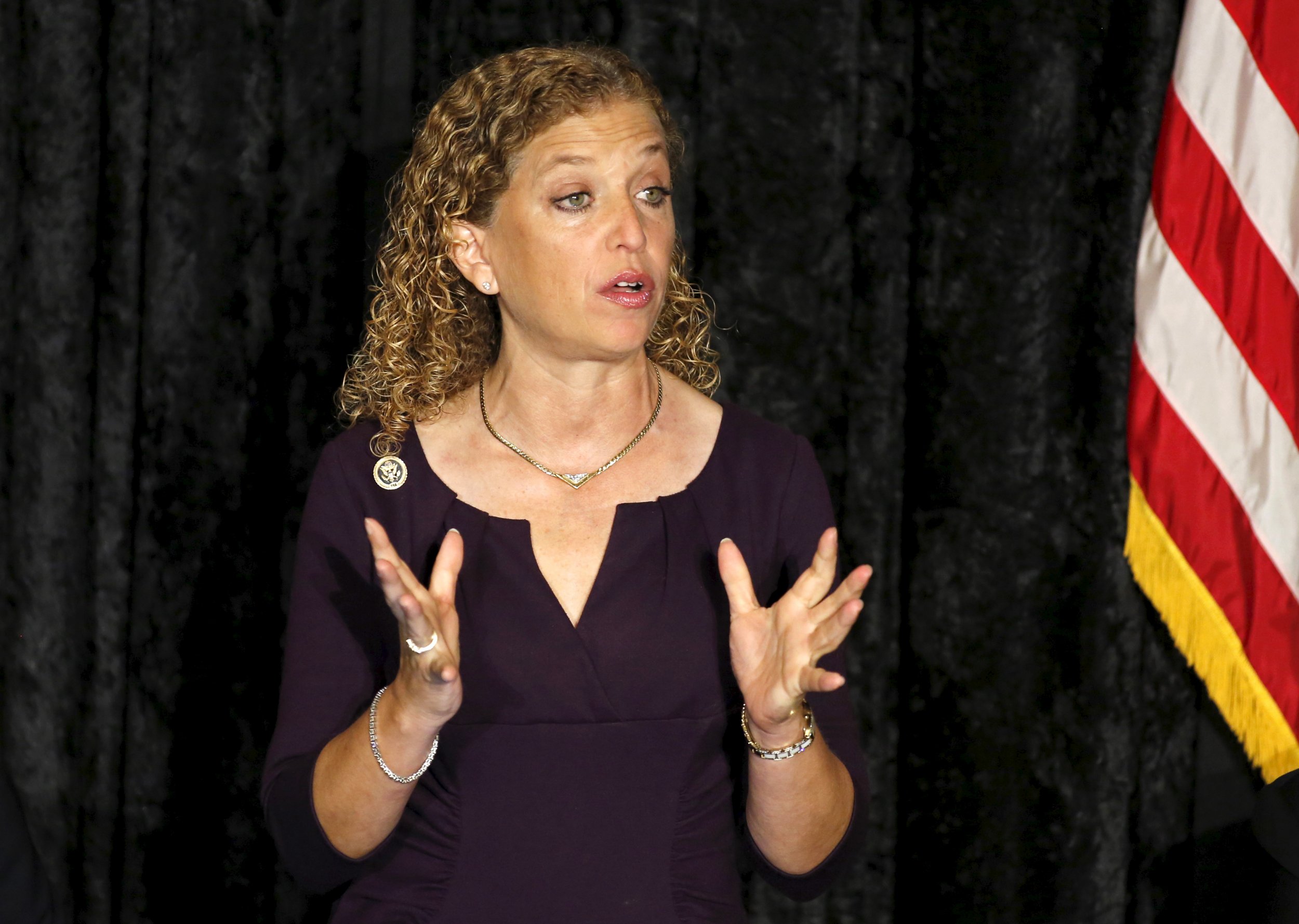 Democratic National Committee Chair Debbie Wasserman Schultz must be getting tired of getting questions about the party's slim presidential debate schedule.
At a breakfast with reporters in Washington, D.C., Thursday morning, the Florida congresswoman patiently but firmly parried the inquiries, which have been fanned by long-shot Democratic candidate Martin O'Malley. But she seemed to leave the door open to changes down the road. Finally, doing her best to conceal exasperation, she cut off a reporter trying to pin her down.
"We're going to have six debates, period. We're not changing the process," Wasserman Schultz said. And if some candidates want to participate in other debates organized outside the party's aegis? "The candidates will be uninvited from any subsequent debates if they accept an invitation outside of the six DNC-sanctioned debates."
In other words: Governor O'Malley, simmer down.
O'Malley, the former Baltimore mayor and governor of Maryland, was on MSNBC's Morning Joe earlier Thursday morning discussing the fact that two Democratic Party vice chairs have joined his call for more debates. The limited number, he said, "is bad for our country, and it's political malpractice by our party."
Asked if he thought the process was being rigged in favor of the Democratic front-runner, former Secretary of State Hillary Rodham Clinton, O'Malley responded. "I do." Alluding to Wasserman Schultz's longtime relationship with Clinton, whom she backed in the 2008 presidential campaign, O'Malley continued, "I'm told this is the prerogative of the chair."
Wasserman Schultz laughed off the charge that she's biased in favor of Clinton, noting that others have suggested she's in cahoots with Vice President Joe Biden, who's considering a run. And she defended the party's decision to prevent other organizations from organizing debates, as was the case in 2008, when the candidates debated dozens of times although the party itself hosted just six. The Republican Party has established similar limitations.
"If you don't have the national party put a reasonable number of debates and make sure that number is adhered to, it starts to spiral out of control and then the entire primary campaign...is built around an out-of-control debate schedule," Wasserman Schultz explained. The Democratic Party wants to make sure candidates have time for retail politics and other campaigning, not just debate preparation, she said. And she added that there are a number of other forums and events where all the candidates will have an opportunity to share their views.
The difference for someone like O'Malley is that debates are prime-time television, attracting far more eyeballs and armchair analysis than any other campaign event. For a candidate polling in the low single digits nationally, it could be his one shot at breaking out.
It's getting to the point where O'Malley probably needs that kind of Hail Mary pass to stay afloat in 2016, so the governor isn't likely to give up his months-long crusade to expand the Democrats' debate calendar. But as of now, the party isn't budging.