Democratic Debate Cheat Sheet: Key Policies of Elizabeth Warren, Beto O'Rourke, Cory Booker and More
Wednesday evening marks the first of twelve 2020 Democratic primary debates, a time for candidates who are vying for the top of the polls to push ahead and for those struggling with name recognition to make themselves known to the American public. Twenty candidates who have received 65,000 individual donations, 1 percent of the vote in a major poll (or both) will debate over two nights on topics like economic policy, health care and climate change.
Tonight's debate will take place in Miami from 9pm to 11pm eastern time at the Adrienne Arsht Center. Ten candidates will take the stage: Bill de Blasio, Tim Ryan, Julián Castro, Cory Booker, Elizabeth Warren, Beto O'Rourke, Amy Klobuchar, Tulsi Gabbard, Jay Inslee and John Delaney.
To help keep track, we've made a cheat sheet for each of those candidates and their major policy positions.
Tomorrow we'll be back with a similar edition as the debate continues with Marianne Williamson, John Hickenlooper, Andrew Yang, Pete Buttigieg, Bernie Sanders, Joe Biden, Kamala Harris, Kirsten Gillibrand, Michael Bennet and Eric Swalwell taking the stage at the same place and time.
Elizabeth Warren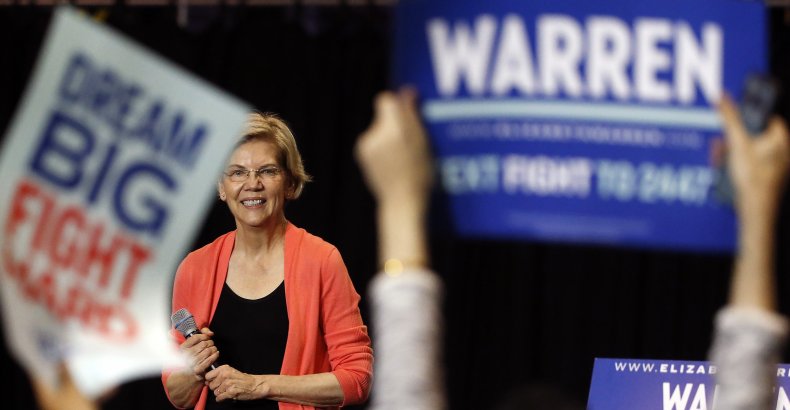 Two-term, progressive Democratic senator Elizabeth Warren from Massachusetts has a long history of fighting big banks and standing up for consumer protection, something she'll be leaning on heavily in tonight's debate.
Hailing from a middle-class family in Oklahoma, Warren taught at multiple law schools (including, notably, Harvard). In 2010, former President Barack Obama made Warren a special assistant to the president and put her in charge of launching the newly formed Consumer Financial Protection Bureau. He supported and encouraged her successful Senate run in 2012.
Cornerstone Issue: Warren has made fighting income inequality and protecting consumers from large corporations a key issue in her 2020 platform.
Healthcare: Supports Medicare for All and was a co-sponsor of Senator Bernie Sanders' original bill in September of 2017. Warren also has a 4-part plan to protect abortion rights and a $100 million dollar anti-opioid plan to fund first-responders, rehab and prevention services.
College Debt: Proposed wiping $640 billion in college debt, specifically for households earning less than $100,000. She would fund the debt elimination through her wealth tax proposal. Warren also supports free public college.
Climate Change: Co-sponsored Green New Deal legislation and said she would require the Pentagon to reach net-zero carbon emissions on all bases not in combat. She would also require a certain amount of electricity generated in the U.S. to come from renewable resources.
Economy: Proposed a 2 percent tax on all individual wealth over $50 million, a 3 percent tax on wealth over $100 million, and a 7 percent tax on corporate profits over $100 million. She would also work to break up large tech companies like Google and Facebook by disallowing companies with over $25 billion in revenue to act as both operators and users of a platform.
Beto O'Rourke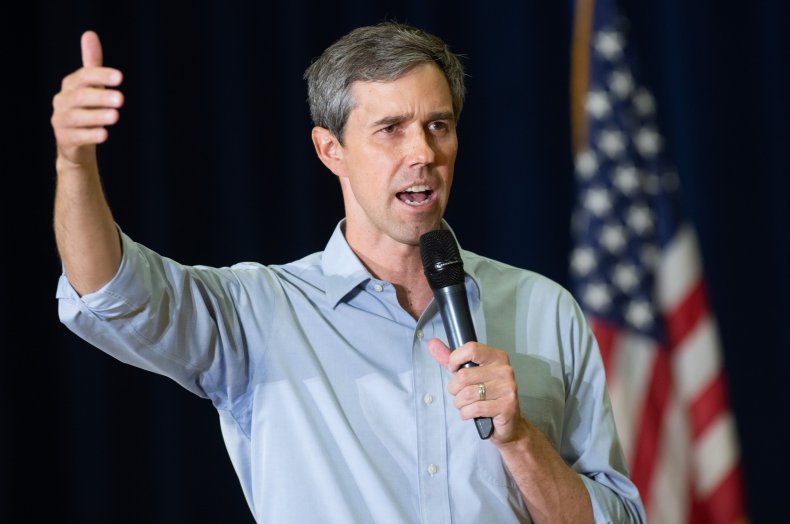 Former punk-rocker and darling child of Democratic Texans, Beto O'Rourke rose to prominence last year when he nearly accomplished what was previously thought of as impossible: turning ruby-red Texas blue. Though the three-term El Paso Congressman ultimately lost his election to incumbent Senator Ted Cruz, he became a national figure and received endorsements from celebrities like Beyonce. O'Rourke will likely emphasize his connection with the border-town in relation to President Donald Trump's immigration policy.
Cornerstone Issue: O'Rourke has made fighting the president's 'tough on immigration' stance one of the cornerstones of his candidacy. As an El Paso native, O'Rourke has said he would break down any portion of the wall that the president built

in El Paso

and create a clear and easy pathway to citizenship for asylum seekers entering the country.
Healthcare: Has been hard to nail down on a healthcare plan, but says that he supports "medicare for America" which is a more moderate plan. He has described the plan as allowing people to enroll in Medicare or keep their employer-sponsored insurance.
College Debt: Believes that community college should be free for Americans. He said he supports allowing students to refinance their debt at lower-than-market rates.
Climate Change: Has prioritized preventing climate change and called it the "greatest threat" to America. But the candidate has not supported the Green New Deal. Instead he proposed his own $5 trillion plan to create net-zero emissions by 2050,

including

investing heavily in R&D.
Economy/Income Inequality: O'Rourke has hinted at a wealth tax and strongly opposed the Republican tax plan in 2017. He has also suggested that if elected he would work to make unions stronger. He also supports a federal $15 minimum wage.
Amy Klobuchar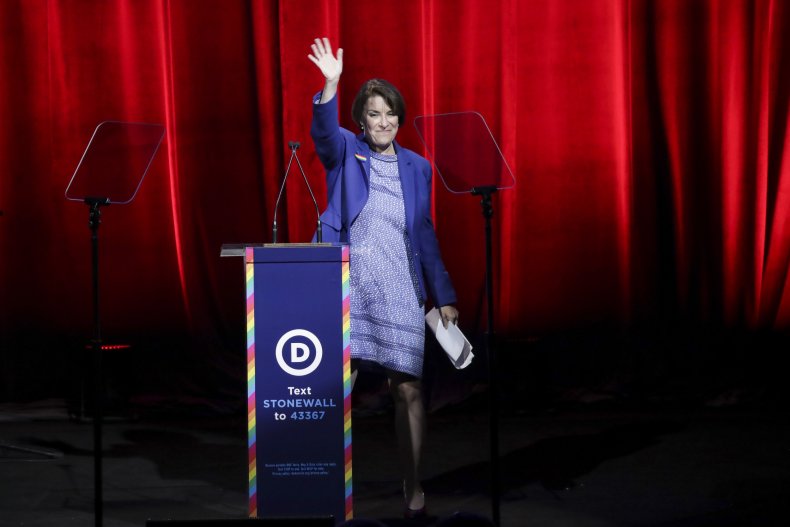 Minnesota native and three-term Senator Amy Klobuchar began her career as a corporate lawyer who specialized in telecommunications. After being forced to leave hospital just 24 hours after giving birth to a daughter with special needs, she began her political career. She proposed a successful state bill that would require hospitals to house women for 48 hours after giving birth, and then-President Bill Clinton turned it into federal law. Klobuchar ran for Hennepin County Attorney in 1998 and for the U.S. Senate in 2006, where she has passed more legislation than any member of the U.S. Senate.
Healthcare: Not a supporter of Medicare for All, but does want to institute a universal health care plan. Klobuchar also has a $100 billion proposal to bolster mental healthcare and prevent substance abuse and overdoses which would be paid for by a tax on pharmaceutical companies that create opioids.
College Debt: Said that plans backed by candidates like Bernie Sanders to cancel $1.5 trillion in student debt are "unrealistic" and instead wants to create free community colleges for Americans. She also supports allowing students to refinance their debt.
Climate Change: Backs the Green New Deal and said in her announcement speech that she would undo President Donald Trump's anti-climate executive orders within the first 100 days of her tenure in office.
Economy: Called a trillion-dollar infrastructure program her top budget priority. She supports what she calls "heartland economics" that will focus on rural areas and their "critical access to hospitals, broadband, and making sure that [rural Americans] can have a piece of the action."
Cory Booker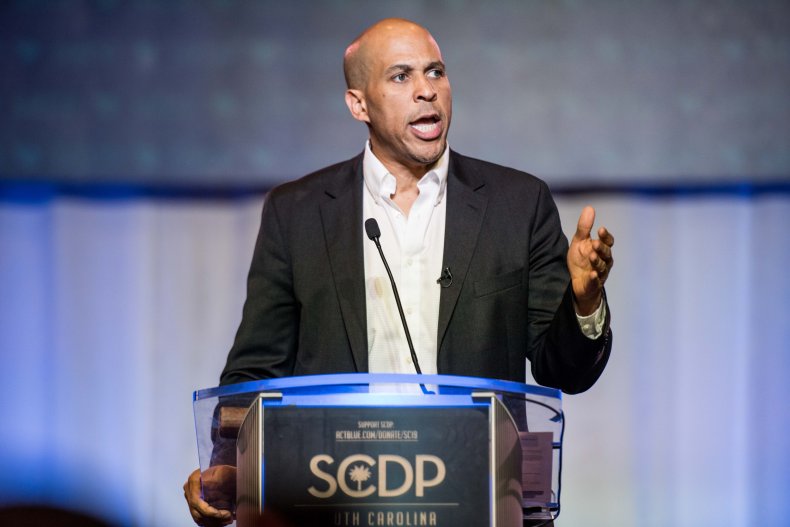 New Jersey Senator Cory Booker began his political career as the mayor of Newark, where he gained the national spotlight for his efforts to clean up the city, invest millions of dollars into its downtown business center and for his acts of heroism (he once ran into a burning building to save a woman stuck inside). In 2013, he used that attention to propel himself to the Senate, where his voting record makes him the third-most liberal member of the upper house. During his two terms he has supported criminal justice reform, and racial and gender equality in the workforce.
Healthcare: Co-sponsor of the Medicare for All bill.
College Debt: Introduced legislation to create a state-federal partnership to match state grants that invest in higher education and provide reduced-rate or free education.
Climate Change: Co-sponsor of the Green New Deal.
Economy: Has proposed a jobs plan that would create a pilot program in 15 underserved areas to see what would happen if the government provided local governments and businesses with funding to provide all local residents with jobs that pay at least $15 an hour. He would also give some Americans a bond worth $1000 at birth as a way to close the racial savings gap.
Criminal Justice: If elected he would issue an executive order to pardon thousands of non-violent drug offenders, would cut mandatory minimums for certain sentences and would bar solitary confinement for minors in prisons.
Bill de Blasio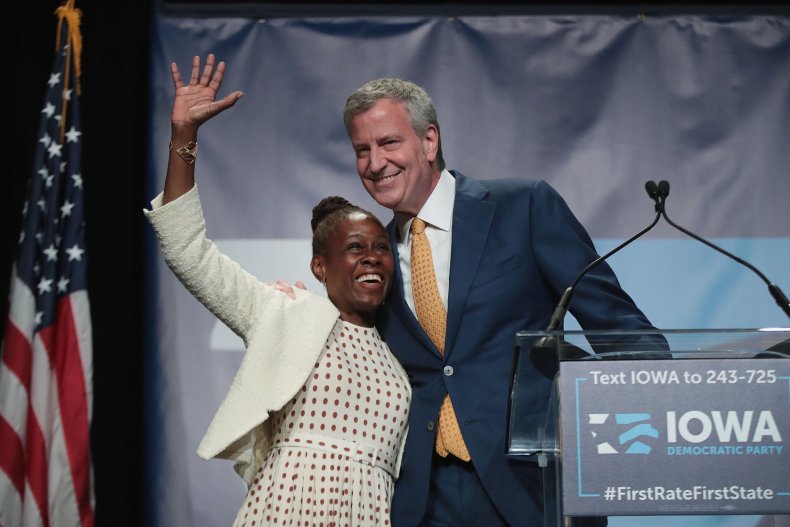 Two-term New York City mayor Bill de Blasio campaigned on behalf of Democratic candidate Hillary Clinton in 2016, and this time around he's tossed his own hat in the ring. As mayor, de Blasio has implemented universal pre-K, decriminalized marijuana possession and required de-escalation training for all members of the New York Police Department.
Healthcare: Supports Medicare for All, and has created a plan to provide free healthcare to all uninsured New Yorkers.
College Debt: With the most debt of any elected official in New York City, he says he can empathize with those who are in student debt but, aside from believing higher education needs to be more affordable, he has been quiet about specifics.
Climate Change: Said he supports the Green New Deal. Funded a $10 billion plan to protect New York City from flooding and the ravages of climate change and has passed legislation requiring all new construction to be eco-friendly.
Economy: Still light on actual policy proposals but has said, as president, "I will take on the wealthy. I will take on the big corporations."
Tulsi Gabbard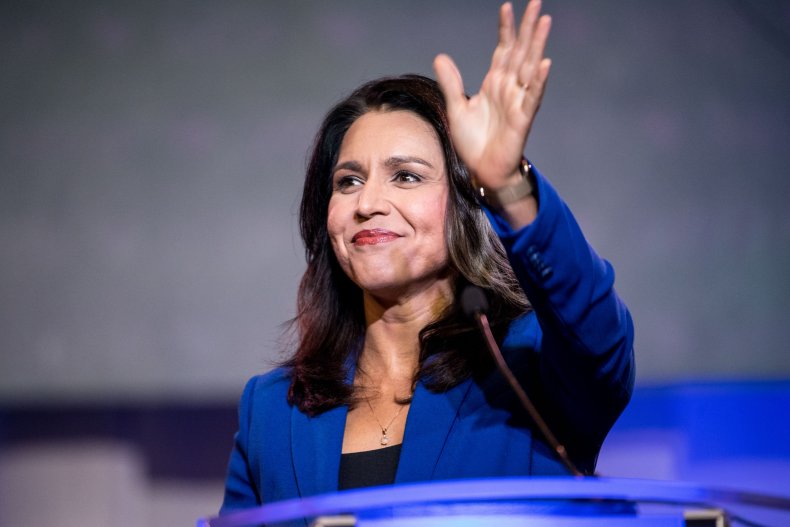 The political stances of the U.S. Representative for Hawaii, who served in the Army National Guard in Iraq, have made Tulsi Gabbard stand out from the 2020 crowd of mostly-progressive Democrats. The moderate Democrat had long spoken out against gay marriage and LGTBQ rights but says she recently changed her position on the issue. She has supported more extreme vetting for immigrants entering the country. During the Trump transition, Gabbard met with his team who put together a vetting document on the representative, but she insists she was never vetted for Trump's administration.
Cornerstone Issue:

Gabbard wants a greater focus on foreign policy and

supports pulling American troops out of the Middle East. She also controversially met with Syrian president Bashar al-Assad in a secret 2017 trip to the country.
Healthcare: Supports Medicare for All but would keep private insurance companies.
College Debt: Supports free community and four-year public colleges.
Climate Change: Said she has "concerns" about the Green New Deal, but in 2017 she supported a plan that would transition her state to 100 percent renewable energy by 2035.
Julián Castro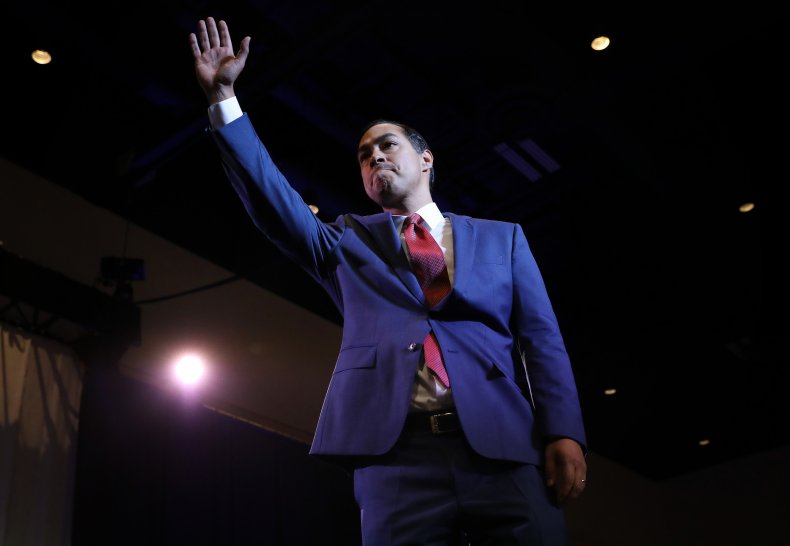 The former Secretary of Housing and Urban Development under President Barack Obama, Julián Castro was previously the mayor of San Antonio, Texas, before being tapped by Obama in 2014. As secretary, Castro worked to stabilize the housing market, which was still suffering from the aftereffects of the 2008 recession, emphasized enforcement of the Fair Housing Act and worked to provide aid to communities destroyed by natural disasters. Hillary Clinton said she strongly considered Castro as a vice president pick during her run in 2016.
Cornerstone Issue: Castro has a very detailed immigration policy proposal, which would create a clear and easy path to citizenship for immigrants and DACA recipients. He would also significantly alter ICE, short of abolishing it. He would end immigrant detention except in very "serious cases."
Healthcare: Supports Medicare for All, saying it would make the U.S. "be the healthiest nation."
College Debt: Has a plan to make community colleges, state colleges and some vocational schools tuition-free.
Economy: Presented a plan based on his experience as HUD secretary that would create more affordable housing throughout the U.S. and end homelessness. He also supports a $15 minimum wage.
John Delaney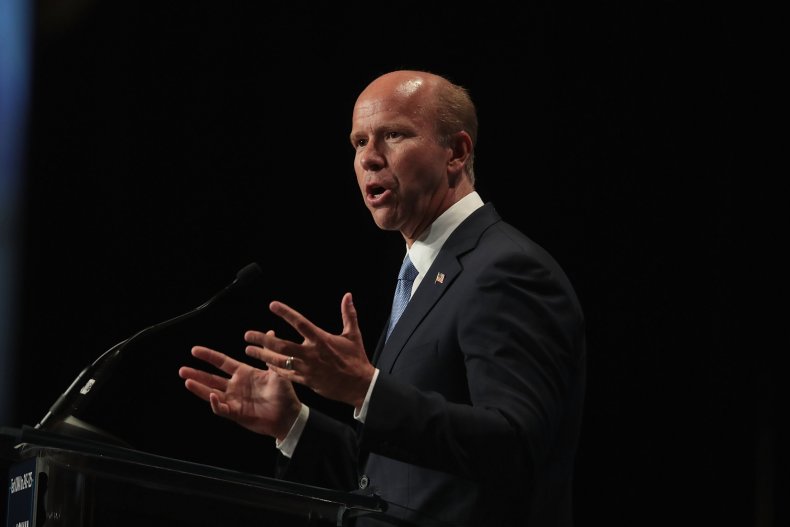 John Delaney was the first democratic candidate in the 2020 race, announcing his run back in 2017. Delaney, a former Maryland Congressman, is a self-made multi-millionaire who once ran a healthcare company and was the youngest CEO of a publicly-traded company on the New York Stock Exchange when it was first listed. In Congress, Delaney was a big advocate for election reform and the end of gerrymandering. He's known as a relatively moderate Democrat.
Healthcare: Supports a universal healthcare system, but not one that goes as far as Medicare for All.
College Debt: Says he wants to "reduce the cost of student loans" but has not given specifics beyond giving more grants to students from lower-income families.
Climate Change: Called the Green New Deal "unrealistic." Instead, he has proposed a $15-per-ton carbon tax on the fossil fuel industry.
Economy: Supports raising the minimum wage to $15 an hour and has an extensive $2 trillion infrastructure plan to rebuild rural America. He has called for an independent group to audit how artificial intelligence and automation is impacting the job market.

Jay Inslee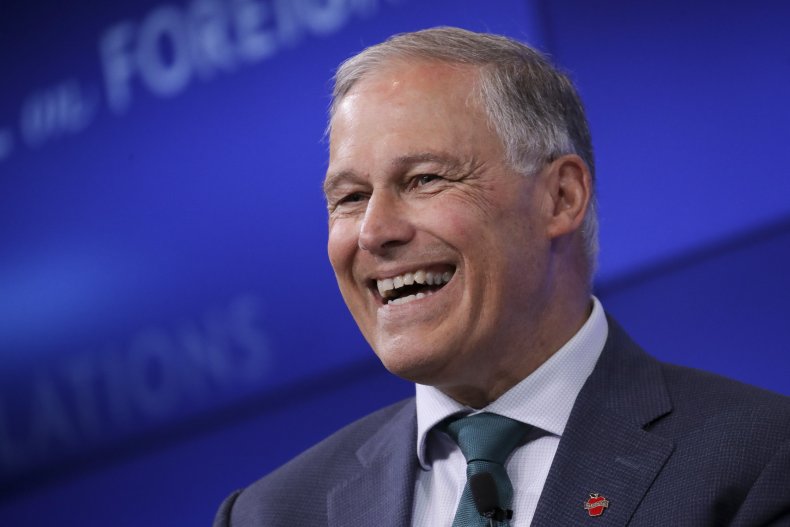 Jay Inslee is running for president on a climate change first platform. The former Congressman has been ringing the climate crisis alarm since the 1990s and has big names like Michael Bloomberg and Al Gore on his side. Inslee also touts his economic record as governor of Washington, and likes to say that green initiatives can go hand-in-hand with business growth.
Cornerstone Issue: Climate change is Inslee's keystone issue. He has made it clear he intends to lead the 2020 race on the topic, and previously told Newsweek it's an issue that affects income equality, healthcare, education, and the economy. The governor has proposed a $9 trillion "100 Percent Clean Energy for American Plan," which would reimagine the entire economy to make America a zero-emissions country by 2030. He says he "welcomes" the Green New Deal but did not directly endorse it.
Healthcare: Instituted a "public option" plan in Washington state that would let the government contract with private healthcare companies to create and sell state-sponsored plans in Obamacare markets. Bernie Sanders and Joe Biden both support the public option, but Inslee is the only candidate who has implemented such a plan.
College Debt: Said he intends to create a state-wide free college plan as governor.
Economy: Believes in investing trillions of dollars into the creation of green jobs.
Tim Ryan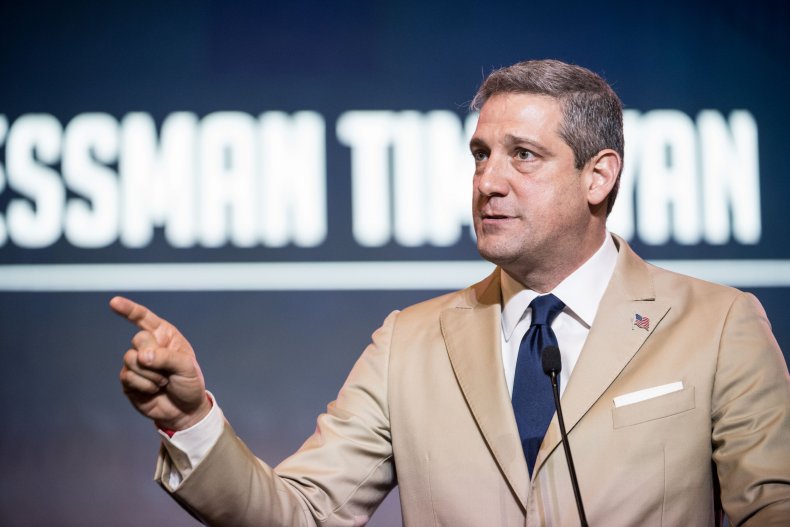 Tim Ryan has served as an Ohio Congressman since 2003. He has challenged House Speaker Nancy Pelosi for her coveted position as the leader of the Congressional Democrats and third in line to the president. In Congress, Ryan has advocated for his largely blue-collar electorate, and as a 2020 contender will position himself as someone who understands rust-belt Americans.
Healthcare: Supports President Barack Obama's Affordable Care Act and single-payer healthcare.
College Debt: Supports tuition and debt-free public colleges.
Climate Change: Has linked green policy to a growing economy but has not come out in support of the Green New Deal.
Economy: Ryan does not support tax cuts for corporations or top-earners, and often advocates for economic incentives for small farms.