O'Malley, Sanders Attack Clinton on Gun Control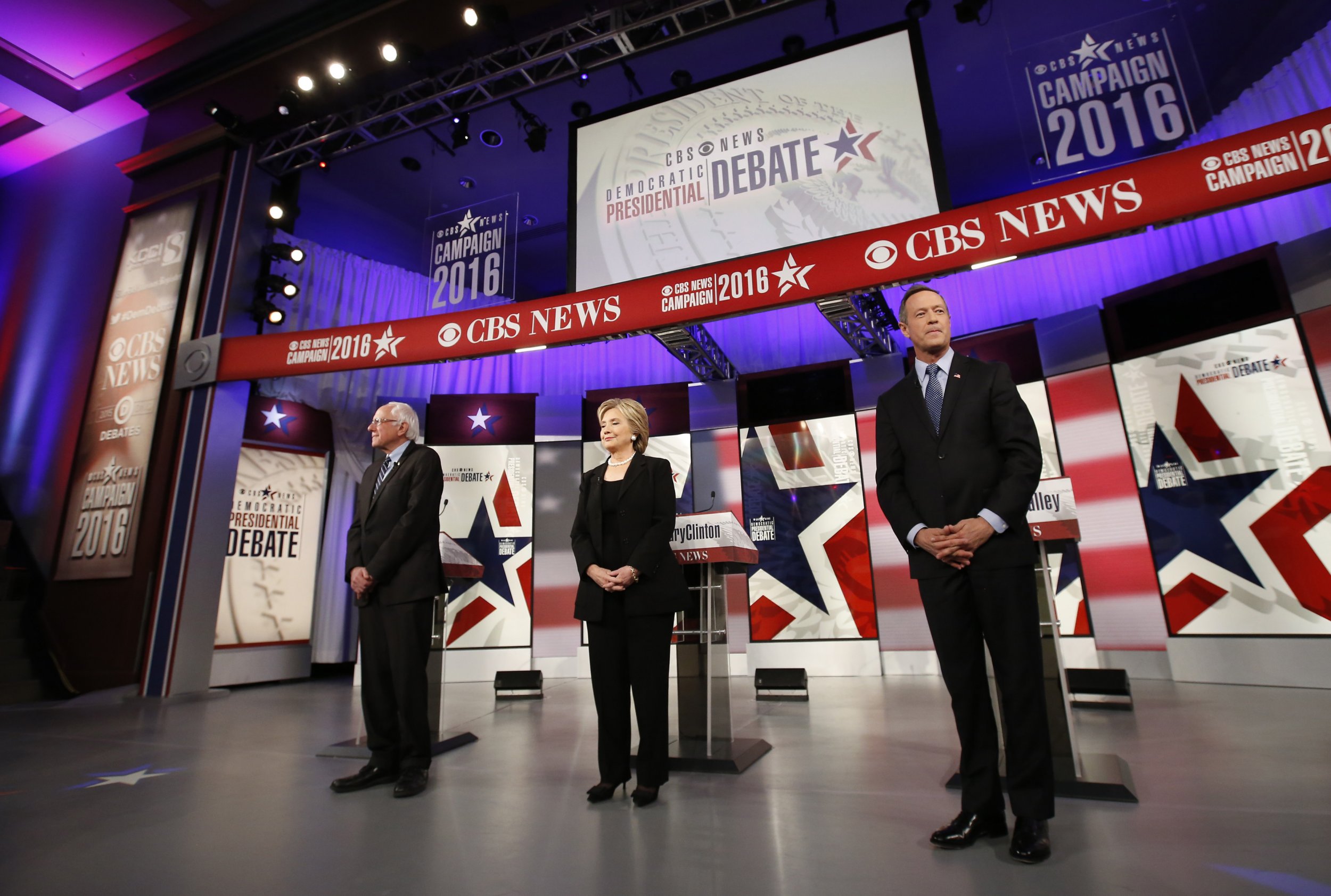 At face value, there's not much ideological difference between Hillary Clinton and her competitors this primary—and that's why Bernie Sanders and Martin O'Malley were on the attack late Saturday during the second Democratic debate.
Clinton's two competitors for the Democratic presidential nomination went after the establishment front runner on the issue of gun control—one of the few issues where Clinton and Sanders, who has challenged her in some early polls, have a real difference.
"Coming from a state that has no gun control," Sanders said, "I believe that I'm in a position" to build national consensus on issues like background checks and gun show loopholes.
The words "conservative" and "Sanders" don't go together very much this election cycle, but on guns, the democratic socialist from Vermont is to the right of Clinton. In the Senate, he voted against a bill that contained punitive measures toward gun manufacturers and sellers, arguing that punishing retailers would be like punishing a hammer seller when someone gets beaten over the head with a hammer (the teenage version of Ben Carson was not available for comment).
"Senator Sanders had a different vote than I did when it came to giving immunity to gun makers and sellers," Clinton said.
"We've got the consensus, what we're lacking is political leadership," she added, citing polls that show widespread support for background checks.
O'Malley went after Clinton's gun record, saying she has changed her position multiple times and accusing her of being opportunistic by taking up the issue recently. "We need to lead by principle," he said, touting his record on reducing gun violence as mayor of Baltimore.
"I think it's fair to say that Baltimore is not now one of the safest cities in America," Sanders retorted.
Laws that would hold gun sellers accountable have been a hot button issue in the wake of shootings, particularly after the Sandy Hook massacre of 2012, when an assault rifle manufacturer received widespread attention for an inflammatory advertising campaign that critics said incited violence.