Democratic Debate Host John Dickerson in the Spotlight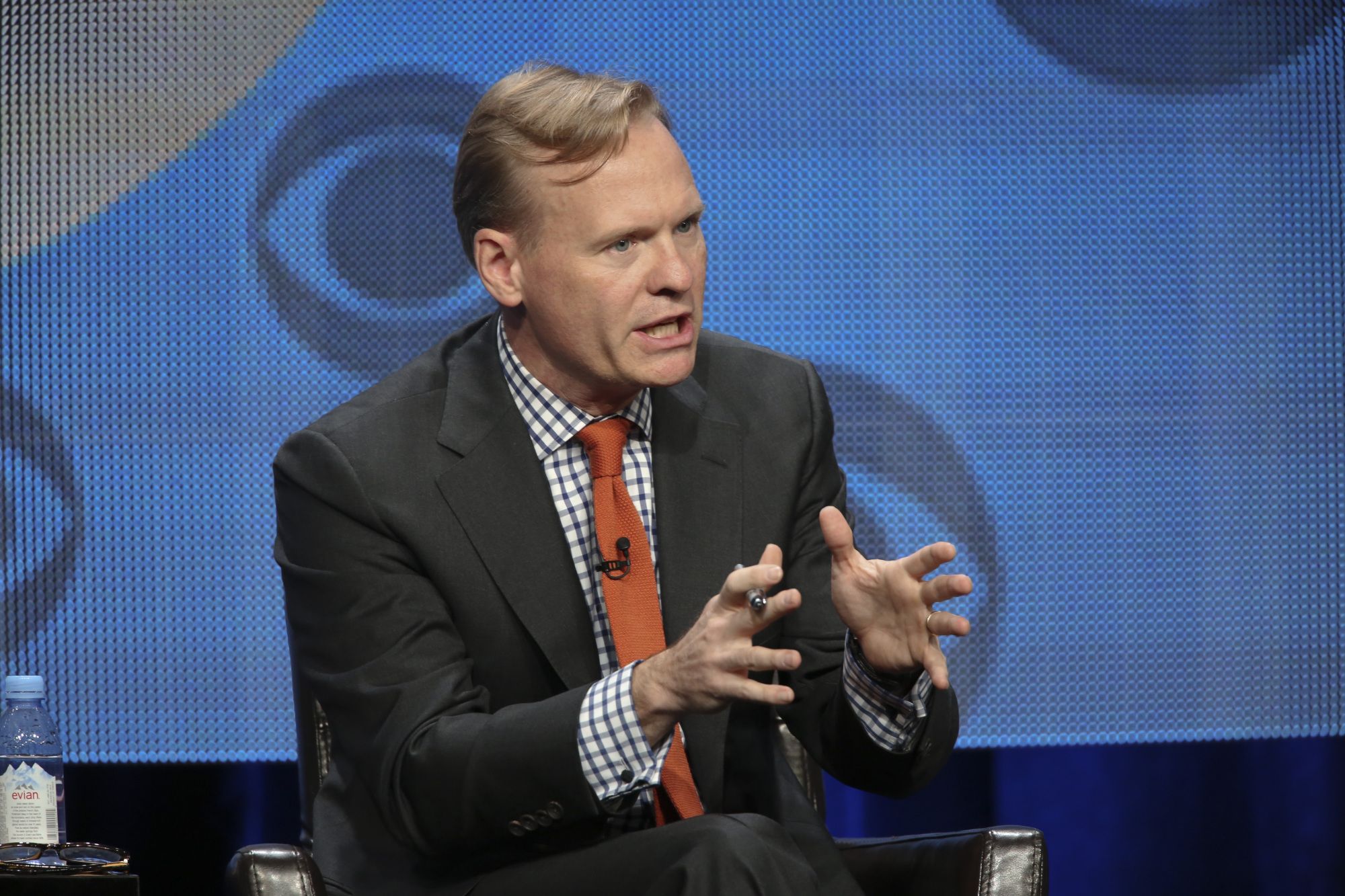 Earlier this year, John Dickerson took over CBS's Face the Nation program in place of Bob Schieffer. The former White House correspondent stepped up with interviews of all the major presidential candidates, including Hillary Clinton and Bernie Sanders. On Saturday, Dickerson will be the lead moderator of the second Democratic presidential debate in Des Moines, Iowa.
Under Dickerson's leadership, and bolstered by increased political engagement in the year of Donald Trump, Face the Nation has stayed competitive after losing Schieffer, its longtime anchor, leading the Sunday morning news scrum in viewership ratings on multiple occasions since August.
An early Twitter adopter, Dickerson now has over 1.3 million followers and maintains two accounts. In 2008, he authored an essay titled "Don't Fear Twitter," which explains the advantages of the platform for journalism. Given the way tweeting has exploded in the world of politics over the past five years, he was far ahead of the game.
Dickerson has become known for his even interviewing style, marked by an ability to pose apt questions without coming across as aggressive. He famously stumped George W. Bush by asking him what his biggest mistake was, a moment later immortalized in Oliver Stone's 2008 biopic W.
Another good moment came recently when Dickerson displayed some behind-the-scenes reporting prowess, asking the Marlboro-and-Merlot loving outgoing speaker of the House, John Boehner, if he actually does yoga. (Yes, mostly for a bad back.)
If Dickerson, 47, and a father of two, can squeeze that information out of a man better known for smoking cigarettes and drinking red wine, he may just be able to get Clinton to explain her flip-flopping on the Trans-Pacific Partnership.
The last few debates—especially on the Republican side—drew a lot of attention from the moderators. Fox News's Megyn Kelly was chided by Donald Trump for being unfair, but most observers thought her performance impressive and her question about the mogul's seemingly sexist comments entirely appropriate. Conversely, CNBC's John Harwood took knocks for being smug when he asked Trump if his economic plan was a "comic book" version of a real manual to promote growth. Dickerson has said he will only be a "window," promising to focus on the candidates and their plans to halt the squeeze of the middle class, which he calls the most important issue in this election.
"I hopefully won't do anything to get in the way," Dickerson said on CBS.
With a Sidwell Friends and University of Virginia education, Dickerson is Washington royalty, unlike his competitors, Miami-raised Chuck Todd of NBC's Meet the Press and Ohio-bred George Stephanolpoulos of ABC's This Week. His mother, Nancy Dickerson, was the first female news correspondent at CBS, as well as the first high-profile female broadcast journalist. A legendary figure in the media world, she later became the subject of her son's poignant memoir On Her Trail. His father, Wyatt, was a successful D.C. area developer.
The current anchor spent most of his career behind the camera, first as a writer and then as director of politics at CBS. In the mid-2000s, he wrote a politics column for Slate, and before that he had a long run at Time magazine.
His interviews with Clinton and Sanders show a listening style, which is easier to cultivate in a Democratic primary that so far hasn't featured insults, constant interruptions and a 10-candidate time crunch.
Still, Dickerson may have to exercise a level of control if Sanders and Martin O'Malley end up going for an aggressive attacking strategy, which has been the subject of rumors coming out of both camps. After going easy on Clinton during the first debate and failing to pick up enough of Joe Biden's would-be supporters to challenge the front-runner, Sanders will be looking to differentiate himself from her on Saturday. The long-shot O'Malley, meanwhile, has complained that the Democratic National Committee wants to coronate Clinton as quickly as possible by having only a handful of debates and scheduling them during poor TV ratings times (like Saturday night).
With the most recent national polls showing Clinton with over 50 percent of support in the primary, some are saying that the primary election is little more than a warmup round. Dickerson has said that debates might not do much to sway the outcome.
"It can illuminate ideas and help people feel like they have more control over their lives and understand the issues," he said on CBS .
But can it change the election?
"Not very much," he adds, although it's sure to put a spotlight on the moderator.