Democratic 2020 First Debate Lineup, Schedule: Bernie Sanders, Joe Biden Will Go Head-to-Head
The deadline to qualify for the first two Democratic primary debates of the 2020 election passed earlier this week and now a total of 20 candidates will take the stage on June 26 and June 27 in Miami, Florida.
The schedule features some of the race's top contenders going head-to-head on the debate stage, including former Vice President Joe Biden and Vermont Senator Bernie Sanders. The two rivals have been leading the crowded Democratic primary field in nearly all national polling.
Not all 20 participants will be on stage at the same time. Rather, because of the high volume of candidates vying for the Democratic nomination and the opportunity to face off against President Donald Trump in 2020, they have been divided into two groups that will each debate on one of the two days.
Biden and Sanders will debate on the second night of the event, along with other potential frontrunners like Pete Buttigieg, Kamala Harris and Kirsten Gillibrand.
The debate will take place starting at 9 p.m. eastern time each night and running until approximately 11 p.m. Each night will have the same debate format, as candidates will be allowed one-minute responses to questions and 30-second follow-up answers. They will also be able to give closing statements and can respond to other candidates through the moderator.
The second Democratic debate will take place at the end of July in Detroit, Michigan. The same 20 candidates will participate in the event, which will be moderated by CNN. After the first two debates, the requirements for Democratic presidential candidates get more difficult and there could be a change in who is able to qualify for participation.
Here is the schedule for the first debate, which will be moderated by NBC, MSNBC and Telemundo.
Night One: Wednesday, June 26
Sen. Cory Booker
Former Housing Secretary Julián Castro
Mayor Bill de Blasio
John Delaney
Tulsi Gabbard
Gov. Jay Inslee
Sen. Amy Klobuchar
Beto O'Rourke
Rep. Tim Ryan
Sen. Elizabeth Warren
Night Two: Thursday, June 27
Sen. Michael Bennet
Former VP Joe Biden
Mayor Pete Buttigieg
Sen. Kirsten Gillibrand
Sen. Kamala Harris
John Hickenlooper
Sen. Bernie Sanders
Rep. Eric Swalwell
Marianne Williamson
Andrew Yang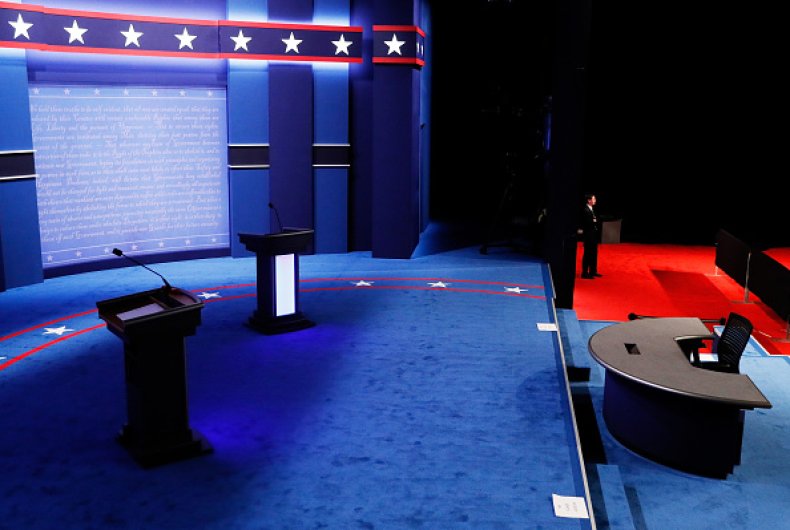 There are actually a total of 24 candidates running for the White House, the Democratic National Committee announced earlier this year that the maximum number of participants for debates will be 20, as not all hopefuls had met the criteria needed to be included in the first debate panels. Candidates had to either be receiving at least 1 percent of support in certain polls or have obtained pledges of support from at least 65,000 potential voters.
The four candidates who will not be participating in the first debate are Montana Governor Steve Bullock, Congressman Seth Moulton of Connecticut, former Alaska Senator Mike Gravel and Mayor Wayne Messam of Miramar, Florida.