After being under suspicion for more than two years, authorities have finally charged prominent Democratic donor Ed Buck in the 2017 death of Gemmel Moore, 26.
Buck was arrested Tuesday after an unnamed man, who survived an overdose earlier this month, was allegedly injected by Buck against his will. Buck was charged with felony counts including administering methamphetamine, maintaining a drug house and battery causing serious injury.
On Thursday, prosecutors added one count of distribution of methamphetamine resulting in death, alleging Buck's responsibility in the death of Moore. According to a report from Out, multiple sources had claimed Buck was about to be charged in the deaths of both Moore and another man, Timothy Dean, who died earlier this year.
Buck had been at the center of multiple protests from activists displeased by what they saw as the marked inaction of authorities to act on serious allegations levelled against Buck.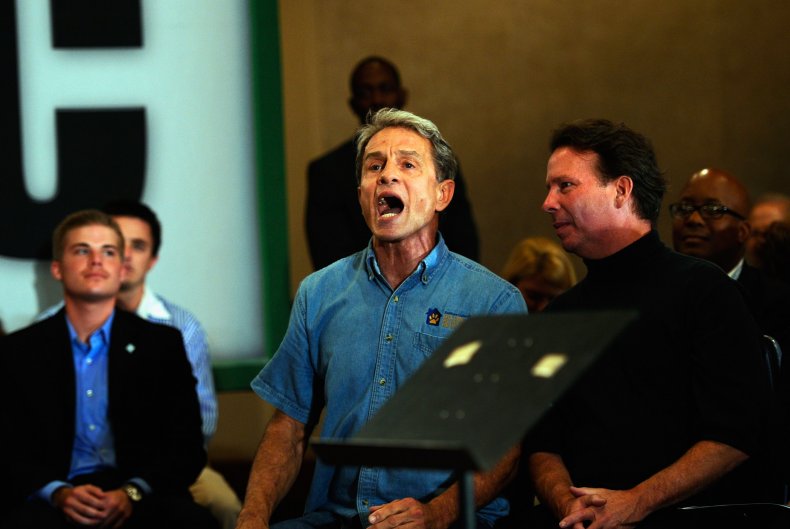 In February, activists delivered a petition with 30,000 signatures to Los Angeles District Attorney Jackie Lacey, demanding that prosecutors "immediately investigate and indict" Buck.
The activists believed the man to be at fault for the deaths of Gemmel Moore and Timothy Dean, both of whom were African American. Buck, who is a 65 year old white man, is alleged to have repeatedly lured black men to his "drug den" apartment, where he would inject them with meth against their will, apparently for his sexual gratification. At least 11 victims are alleged to have fallen prey to Buck.
In July 2017, the body of Gemmel Moore, 26, was found in Buck's apartment, surrounded by drug paraphernalia with a "male pornography movie playing on the television," according to authorities.
Authorities found a journal among Moore's possessions that included a passage where the man wrote, "Ed Buck is the one to thank... he gave me my first shot of chrystal [sic] meth."
Buck maintained that the two were friends and that Moore had injected himself. At the time, police were said to have indicated that "someone" at the scene was "suspected to be known to exchange drugs for sex."
Stories soon emerged of other men being held against their will and injected with drugs by Buck. Activists quickly took issue with what they believed to be not just racism and exploitation in the gay community, but a lack of action by the authorities motivated by racism and homophobia to properly investigate Buck's alleged crimes.
In January of this year, the body of Timothy Dean, 55, was discovered in Buck's home under very similar circumstances. When no arrests were made in that case, activists continued to question whether the fact that Buck was a wealthy white man who regularly delivered large amounts of money to prominent politicians—while his alleged victims were poor, gay black men—might have something to do with Buck's continued freedom. Prosecutors insisted that wasn't the case, with D.A. Lacey stating, "We are not at all moved by his reputation."
Prior to the emergence of Buck's alleged crimes in 2017, Buck had worked as a model and actor, primarily in Europe. After that he had been involved in Republican politics in Arizona before eventually moving to California, where he became well-known as a political fundraiser, favoring Democrats in recent years.
If convicted on all charges, Buck faces a possible sentence of life in prison.