Democratic Donor Ed Buck Found Guilty in 'Meth Death' Trial, Faces Life in Prison
Democratic donor Ed Buck has been found guilty of a number of crimes that resulted in the death of two men. On Tuesday, Buck stood before a judge as he was convicted of all nine charges against him: two counts of distribution of methamphetamine resulting in death, four counts of distribution of methamphetamine, one count of maintaining a drug-involved premises, and two counts of enticement to travel in interstate commerce for prostitution.
Buck was accused of inviting Black men into his home for sexual pleasure. In 2017, he distributed methamphetamine to 26-year-old Gemmel Moore and 55-year-old Timothy Dean in 2019. Both men died in his West Hollywood apartment.
Buck was also found guilty of inhabiting a drug den and luring Moore and another man to travel to Los Angeles with him for prostitution purposes. He allegedly had an obsession with "party and play" scenarios where he would invite Black men over for monetary reasons and inject them with doses of meth, rendering them unconscious, according to prosecutors.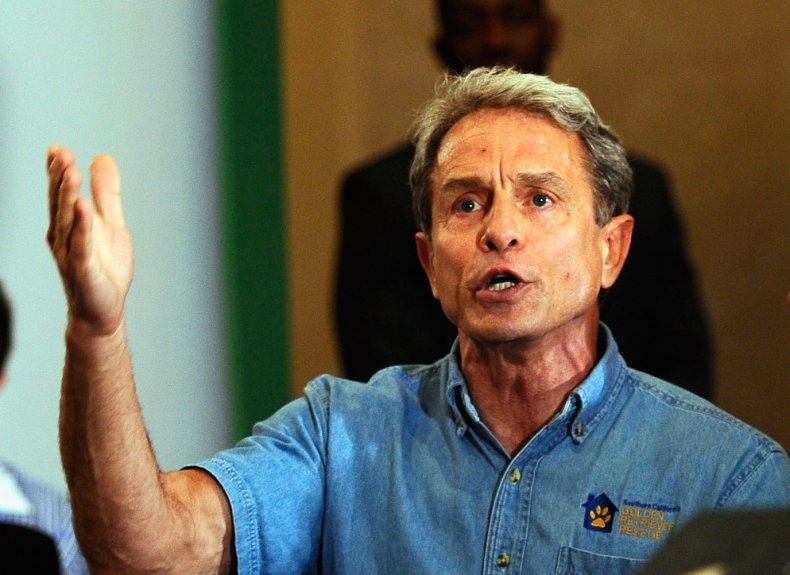 Buck would also use local gay dating sites to attract men and take advantage of them once they responded to his online inquiries.
"He would find desolate, vulnerable victims and push meth on them over and over...until they went unconscious," said Assistant U.S. Attorney Lindsay Bailey, who is presiding over the case. "That's what he liked about it—the power gave him sexual gratification."
"Every time he stuck a needle in someone's arm, he was playing God. And he never stopped—not even after two men died."
Buck's legal team argued that both Moore and Dean had underlying medical conditions that contributed to their deaths. They also stated that prosecutors were trying to make Buck "look like a racist manipulator."
Once his charges were announced, onlookers inside the public viewing area started clapping and cheering, according to local reports.
LaTisha Nixon, the mother of Gemmel Moore spoke to NBC Los Angeles about what this day means to her. Tuesday marks the four-year anniversary of her son's death.
"Thank you to everybody who believed us," Nixon said. "This is my baby, my son, a human being. He's loved by a lot of people. We got victory today. So, I'm grateful, and I'm happy."
Buck, 66, is a former model and has appeared in various television commercials and movies. Over the last two decades, Buck has donated over 500,000 to Democratic politicians across America. in 2007, he ran a failed campaign for the city council of West Hollywood, California.
Buck is facing life imprisonment as a result of his crimes. There is no set date for his sentencing trial at this time.