Democratic Governor Says Cuba Has Better Health Care Than U.S., Gets Slammed by Cuban-American Candidate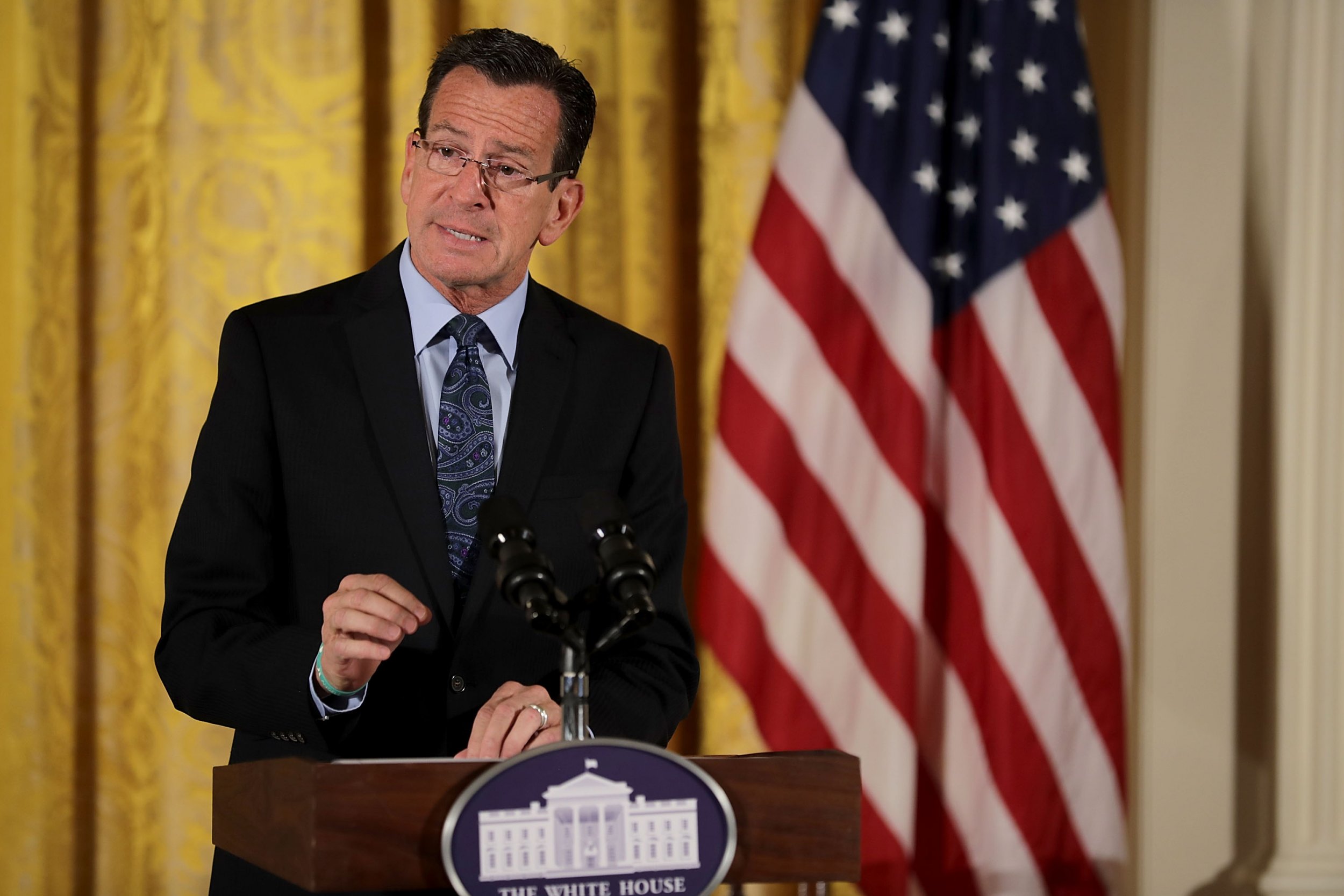 Connecticut Governor Dannel P. Malloy said Wednesday the Cuban health care system is better than America's. But some state legislators of Cuban descent did not welcome the Democrat's comments.
During an event promoting Connecticut's $10 million investment at the Cornell Scott-Hill Health Center in New Haven, Malloy stressed that the U.S. health care system has "deteriorated" since World War II, according to The Hartford Courant.
"I've spent a lot of time studying public health over my lifetime," he said. "At the end of the Second World War, the United States had the best public health system in the world. Quite frankly, as I stand before you today, the best public health system in the Western Hemisphere is actually in Cuba, not the United States. The United States has dropped significantly. Stepping in to fill that void are community health centers."
But his comments ignited a rebuke from GOP state Senator Art Linares of Westbrook, the son of a Cuban immigrant. Linares, who is running for state treasurer, lashed out at Malloy after his remarks.
"Over the last 60 [years] the Castro government has been responsible for the murder of more than 33,000 people, yet this repressive Communist dictatorship is who Gov. Malloy looks to as a model of what we should do to our health care system in Connecticut," Linares said, according to the newspaper.
The state legislator continued: "I certainly don't know anyone who would trade their health care at Yale Medical for Communist-quality treatment in Cuba. My grandfather was sentenced to death by the Castro regime for opposing Communism and supporting free elections. He fled Communist Cuba and waited six years to legally come to the United States in search of a better life."
For some, Cuba's health care system is a success story that stems from the Cuban Revolution and its leader, Fidel Castro. "Since its 1959 revolution, Cuba's infant mortality rate has fallen from 37.3 to 4.3 per 1000 live births—a rate equivalent to Australia's and lower than the United States' (5.8)," The Commonwealth Fund, a Washington, D.C.-based foundation, published in the wake of the leader's demise in 2016. "By almost all accounts, Cuba's health care achievements directly reflect the decisions of Fidel Castro. The Cubans we met consistently reported that Castro personally prioritized two services: education and health care.
A study from the RAND Corporation published last year found that the island nation spends less than a tenth of U.S. expenditures on healthcare, but has comparable results on life expectancy, infant mortality rate and mortality due to cancer, among other milestones.
"Although Cuban health care providers have less access to technology and supplies, coverage is universal and the system is largely government-run, with the exception of the black market and medical tourism. Conversely, health care in the United States is not universal and consists of a disjointed, yet well-resourced mix of private and public providers and payers," the report added.
But others do not believe in Cuba's health care model. "Cuba intentionally hosts foreigners in ritzy international clinics and sends thousands of doctors overseas to boost the image of Cuban healthcare (and make money)," a column published in 2016 by the right-wing Washington Examiner said.
"United Nations Secretary-General Ban Ki-moon once said Cuban doctors are always the first to arrive in a crisis and the last to leave. Could it be because they don't want to go home? ... If [Fidel] Castro had sought healthcare treatment the way ordinary Cubans do, then Cuba would have been free of this dictator much sooner," the publication concluded.
Since President Barack Obama introduced the Affordable Care Act, and Republicans in Congress and the Trump administration have attempted to repeal it, America has been in the midst of a heated debate about healthcare.
While some experts have praised the legislation as the first step to ensuring coverage for everyone, "the performance of the U.S. health care system ranks last compared to other high-income countries," according to Psychology Today.