Democratic House Leaders Worried Biden Picking 'Too Many' Members for Admin
With a majority of only five seats, Democratic house leaders have raised concerns as President-elect Joe Biden plucked members of their party from Congress for his administration.
"I hope so," House Majority Leader Steny Hoyer said when asked if he thought Biden made his last Cabinet pick from the House on Wednesday, according to Roll Call.
"Two is too many, but three would be even more many," Hoyer continued.
Louisiana Democratic Representative Cedric Richmond is scheduled to leave Congress after Biden appointed him to be his director of the Office of Public Engagement. Richmond, who has been in the House since 2011, was Louisiana's only Democratic member of Congress.
Ohio Representative Marcia Fudge was the second serving representative to be picked from Congress to serve the incoming Biden administration as the President-elect's head of the Department of Housing and Urban Development.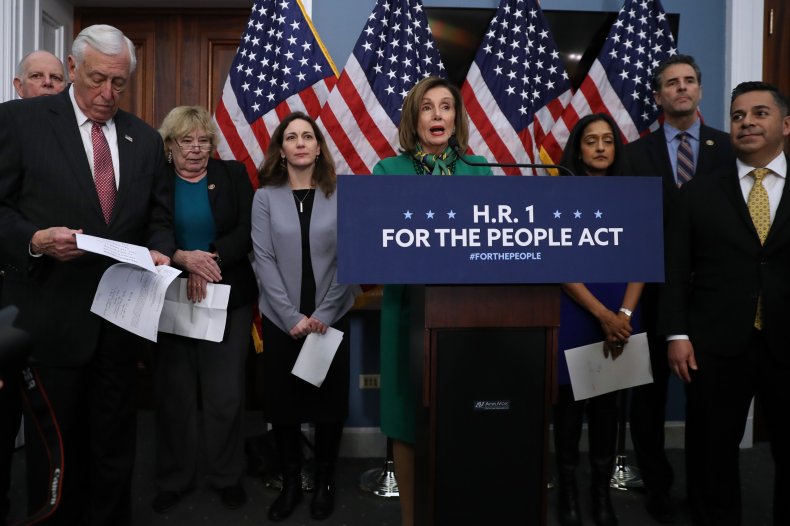 A third representative is rumored to be plucked from the House as Biden reportedly considers New Mexico Representative Deb Haaland as a potential Interior Secretary pick.
Majority Whip James Clyburn, who was crucial to Biden's primary victory in South Carolina and named the president-elect's one of five inaugural committee co-chairs, shared Hoyer's concerns about Biden taking Democrats from the House.
"I think we better bring that to a halt," Clyburn, told reporters on Wednesday. "Two votes I can handle. I don't know if I can handle three."
Richmond's seat will likely be empty first since his position doesn't require Senate approval. Special elections will be held to fill both seats but until then Speaker Nancy Pelosi's caucus will consist of 220 members.
With a total of 215 Republicans in the House, Democrats hold a slim major of only five. A minimum 218 votes are needed to pass legislation.
"It's tight," Fudge said in an interview with Politico. "Certainly I do think about it because I'm a part of this team, and I support this caucus!"
Fudge continued to note both she and Richmond were apart of "safe" districts that widely supported the Democrats in the election.
Fudge won re-election with 80.1 percent of the vote this year, according to The New York Times, and Richmond won with 63.6 percent of the vote.
"I just have to hope that we can hold together long enough to make sure that something like that would happen if I should leave," said Fudge. "So we're just hopeful that if this works out the way we would like it to–that it'll be OK."
Pelosi's House majority will be the chamber's smallest since 2001 and the Democratic party's smallest since 1893, according to Politico.
Clyburn, Hoyer and Biden's team did not respond to Newsweek's request for comment in time for publication.