Democratic Lawmaker Taking Leave From House to Seek Treatment for Alcoholism After Suffering 'Serious' Fall
On Wednesday, Representative Ann Kirkpatrick (D-Ariz.) announced she would be stepping away from congressional work to seek treatment for an addiction to alcohol after suffering from what a statement called a "serious" fall which she connected to her drinking.
Announcing that "with physical therapy I will fully recover, " the congresswoman announced her leave of absence by saying she would begin treatment the week of January 19.
"With humility, I share this news with you. Throughout my time in public service, I have always said that you may not agree with me but you will know where I stand. I will continue to honor that commitment to transparency and communication." said Kirkpatrick in a statement.
"I am taking this important step forward with the full expectation and desire to return to work stronger and healthier and to continue serving my beloved Arizona," she continued, indicating that she was not going to resign her seat while seeking treatment.
She added that her offices would remain "fully operational" during her time away from the House.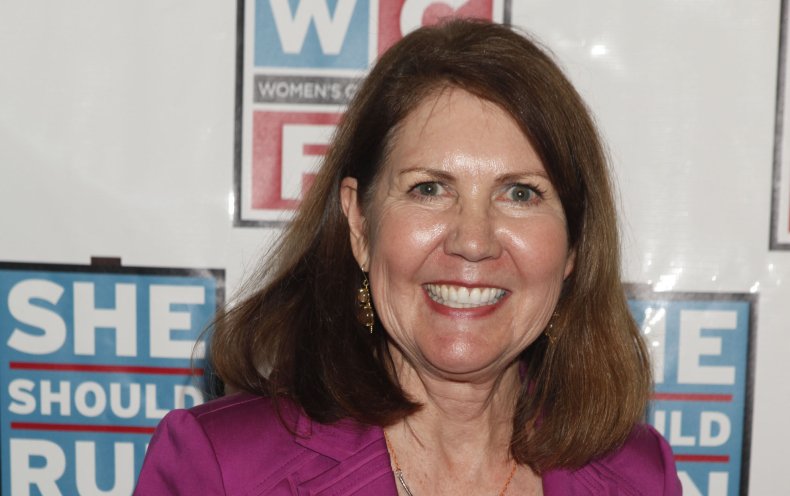 Kirkpatrick, 69, has served four terms in the House nonconsecutively. She began her career in politics by running for and winning a seat in Arizona's 2nd Legislative District in 2004.
She then resigned to run for Congress and defeated Republican Sydney Ann Hay in a 2008 election, garnering 56 percent of the vote.
Kirkpatrick was defeated by Representative Paul Gosar in a 2010 off-year election, taking 43 percent of the vote to his 49. She then ran for her previous seat in 2012, defeating Jonathan Paton, and was re-elected in 2014.
She ran against Sen. John McCain in 2016 for a Senate seat, gaining 40 percent of the vote to McCain's 53 percent.
Kirkpatrick began her current House term in 2018 after defeating six other candidates for Martha McSally's vacated seat when McSally was appointed to the Senate seat vacated by John McCain's death from cancer in 2018 by Arizona Governor Doug Ducey.
In the House, Kirkpatrick co-sponsored the Gulf War Health Research Reform Act of 2014 (H.R. 4261; 113th Congress) which helped make the Research Advisory Committee on Gulf War Illnesses (RAC) an independent organization within the United States Department of Veterans Affairs (VA). She currently serves on the House Committee of Appropriations Panel, which monitors government expenditures.
Kirkpatrick missed January 9's successful House vote on a resolution limiting the power of President Donald Trump to act against Iran without congressional approval.
"I wish her well as she tackles this next fight, and am keeping her in my thoughts today. Asking for help is hard, but Ann has always been stronger than most," Representative Tom O'Halleran (D-Ariz.) tweeted in response to her statement. O'Halleran sits in Kirkpatrick's former District 1 seat.
John McCain's widow, Cindy McCain, tweeted that she's "Sending lots of support and friendship to" Kirkpatrick.
Rep. Paul Gosar tweeted that, "This takes a lot of courage. Maude & I will be praying for @RepKirkpatrick and her family. I hope all of Arizona & American will join us," in response to a tweet from Kirkpatrick's account with a statement linked to her official website.