Democratic Lawmakers Ridicule Trump For Proposing to Celebrate Fourth of July at National Mall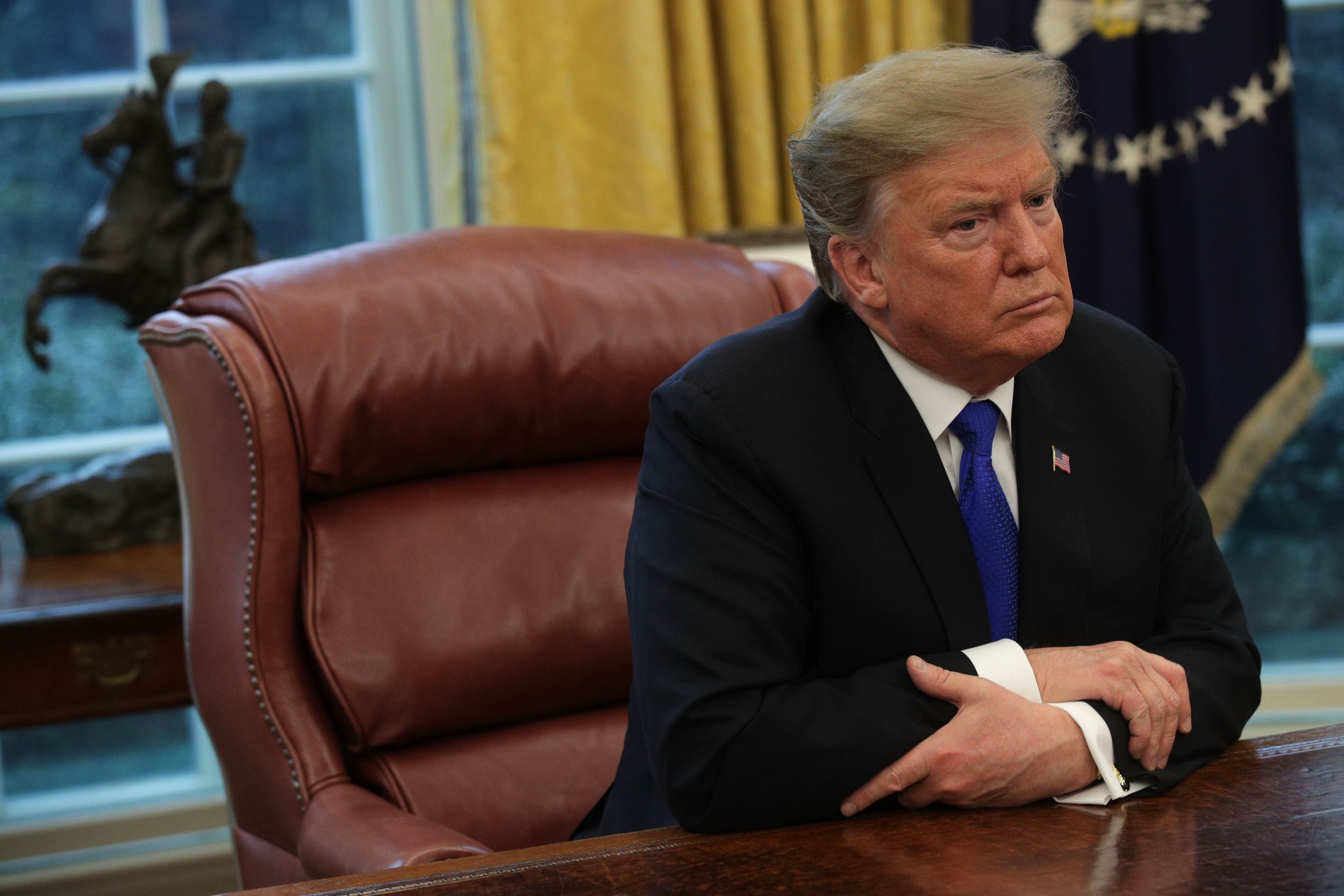 Democratic lawmakers mocked Donald Trump on Sunday after the president announced plans to throw "one the biggest gatherings in the history of Washington D.C." on the National Mall to celebrate the Fourth of July.
"HOLD THE DATE! We will be having one of the biggest gatherings in the history of Washington, D.C., on July 4th. It will be called 'A Salute To America' and will be held at the Lincoln Memorial," Trump tweeted earlier today. "Major fireworks display, entertainment and an address by your favorite President, me!"
Shortly after the announcement went live, social media users began pointing out that Independence Day is a federal holiday and such an event already takes place every year in Washington D.C. There's an annual free concert and fireworks held on the National Mall and a parade on Constitution Avenue.
"So, who's gonna tell him?" Rep. George Kenneth Butterfield Jr. (D-N.C.) tweeted.
Rep. Eric Swalwell (D-CA) added: "If this goes well, I think we should follow it with a big party in Times Square the night before New Year's Day."
"This is actually an excellent idea and I think the whole country should get behind a celebration on July 4," Sen. Brian Schatz (D-CA) tweeted.
While Butterfield, Swalwell and Schatz sarcastically mocked Trump, Rep. Bobby Rush (D-IL) used the tweet to remind citizens that the House will vote Tuesday on a resolution to block the president's national emergency declaration. "HOLD THE DATE! @HouseDemocrats will do our constitutional duty to protect our system of checks and balances, and take action against @realDonaldTrump's violation of the Congress's constitutional authorities," Rush tweeted. "The plan is to vote on @JoaquinCastrotx's resolution this Tuesday."
Trump first revealed the idea of a Fourth of July parade or event in Washington D.C. earlier this month, suggesting at the time that it could "become a tradition." During a cabinet meeting, the president said the proposal could be held at on the National Mall, near the Lincoln Memorial.
Although Trump didn't detail how the event would be executed or whether existing annual events would still be on, he did call his proposal "a salute to America" and said "it could be a very exciting day."
The White House did not immediately respond to Newsweek's request for comment about Trump's tweet announcing the Fourth of July celebrations.
More reactions to Trump's announcement below: