Fox News Says Democrats Are Too Old, But Trump Is Oldest President To Enter White House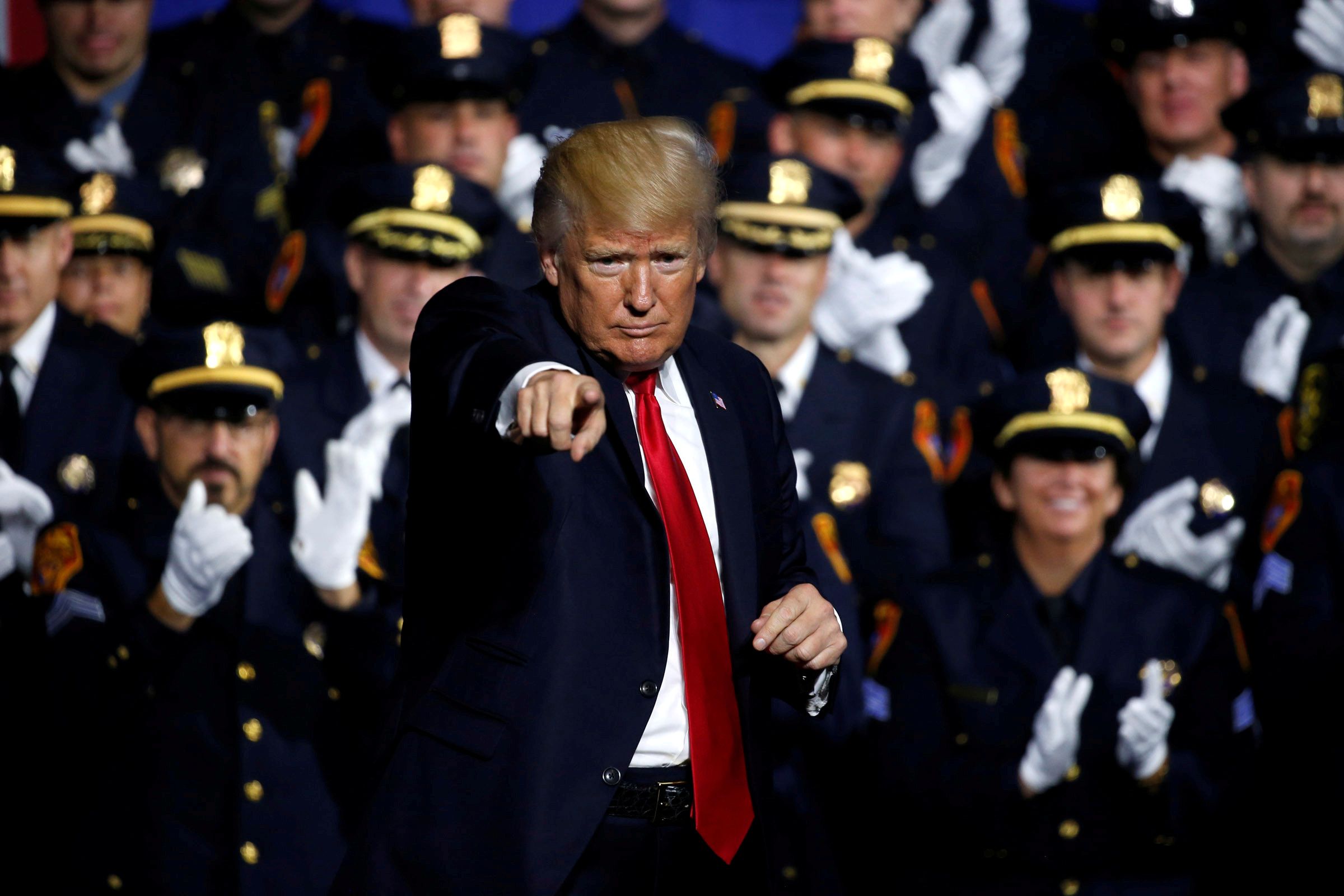 At the age of 70 years old, Donald Trump became the oldest person to enter the presidency following his election. But some are focusing on House Democrats being "too old" to lead.
During her appearance on Fox News Sunday with Chris Wallace, Wallace asked House Minority Leader Nancy Pelosi if she's "frankly, too old," to lead, mentioning Democratic House members who have said Democrats need new leaders with new ideas.
"I am a master legislator," Pelosi bragged. "I feel very confident about the support I have in my caucus."
The show featured a graphic showing the ages of Democratic House leaders. Pelosi is 77, while House Minority Whip Steny Hoyer is 78 and Assistant Democratic Leader Jim Clyburn is 77.
Wallace mentioned Democratic losses in four special elections in solidly-Republican districts.
"Some of your own Democratic colleagues in the House have said part of the problem is you and you leadership team are frankly, too old. And the question I have is, do Democrats need new leaders with new ideas?" he asked.
Some younger Democrats have been calling for changes on the leadership team, especially following the Democrats loss in a highly-publicized Georgia special election.
"This is certainly something that we have to discuss because it's clear that, I think, across the board in the Democratic Party we need new leadership," Massachusetts Congressman Seth Moulton said. "It's time for a new generation of leadership in the party."
Trump famously said his Democratic opponent, Hillary Clinton, who was 69 on election day, "doesn't have the stamina" to be president. Clinton and Trump's 2016 campaign featured the oldest combination of the two major-party nominees. Neither candidate provided much information about their health as Trump allies pushed unfounded theories that Clinton was ill.
The president is known for his affinity for Diet Coke and junk food, but did run a fast-paced campaign with a grueling travel schedule. A letter from his personal physician, Harold Bornstein, was widely criticized after Bornstein declared "unequivocally" that Trump would be "the healthiest individual ever elected to the presidency."