Democratic National Committee Ditches Fox News for 2020 Debates Citing Report of Network's 'Inappropriate Relationship' with Donald Trump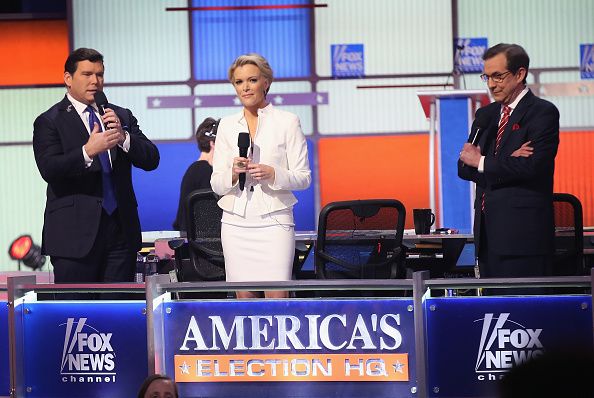 The Democratic National Committee will not allow Fox News to host a presidential primary debate for the 2020 election, citing recent reports of the network's "inappropriate relationship" with Donald Trump.
DNC Chairman Tom Perez announced the decision in a statement to The Washington Post on Wednesday.
"I believe that a key pathway to victory is to continue to expand our electorate and reach all voters," Perez said. He cited a recent exposé by the New Yorker as a driving impetus for the move to cut Fox News from it's programming.
"That is why I have made it a priority to talk to a broad array of potential media partners, including Fox News. Recent reporting in the New Yorker on the inappropriate relationship between President Trump, his administration and Fox News has led me to conclude that the network is not in a position to host a fair and neutral debate for our candidates. Therefore, Fox News will not serve as a media partner for the 2020 Democratic primary debates," Perez added.
The report mentioned by Perez, written by the magazine's chief Washington correspondent Jane Mayer, claims that Fox News killed a story about Stormy Daniels to protect Trump before the 2016 election.
According to the article, a reporter at Fox News was the first to have detailed information about Trump's alleged affair with the adult film star. But the story never ran, the reporter reportedly claimed because media mogul Rupert Murdoch, the creator of the network, wanted Trump to defeat Hillary Clinton. The former executive who opted not to run the story has claimed he did so because it was "nowhere near publishable."
Mayer also reported that Roger Ailes, the network's late chief executive, might have tipped off the Trump campaign about a question former Fox News host Megyn Kelly planned to ask during the first Republican primary debate. The question was geared toward Trump's controversial treatment of women. Kelly has insisted that Ailes had no involvement in the debate preparation.
Fox News Senior Vice President Bill Sammon responded to the DNC in a statement to Newsweek, saying that he hopes the committee will rethink its decision.
"We hope the DNC will reconsider its decision to bar Chris Wallace, Bret Baier and Martha MacCallum, all of whom embody journalistic integrity and professionalism, from moderating a Democratic presidential debate. They're the best debate team in the business and they offer candidates an important opportunity to make their case to the largest TV news audience in America, which includes many persuadable voters," Sammon said.
Bret Baier, the network's chief political anchor, tweeted on Wednesday that the DNC's action is "really a shame."
"When it comes to fairness - our news product speaks for itself. We will continue to cover this 2020 race fairly & will continue to invite Democrats- Republicans & Independents on to talk about key issues & substance with our very large viewing audience," Baier wrote in the post.
President Trump responded to the New Yorker report in a series of tweets on Monday night, in which he quoted Fox News hosts Tucker Carlson and Sean Hannity. He also reiterated his stance that "Fake News Media is the true Enemy of the People!"