Larry Sanders: What's Bernie's Next Move? He's Calling It Revolution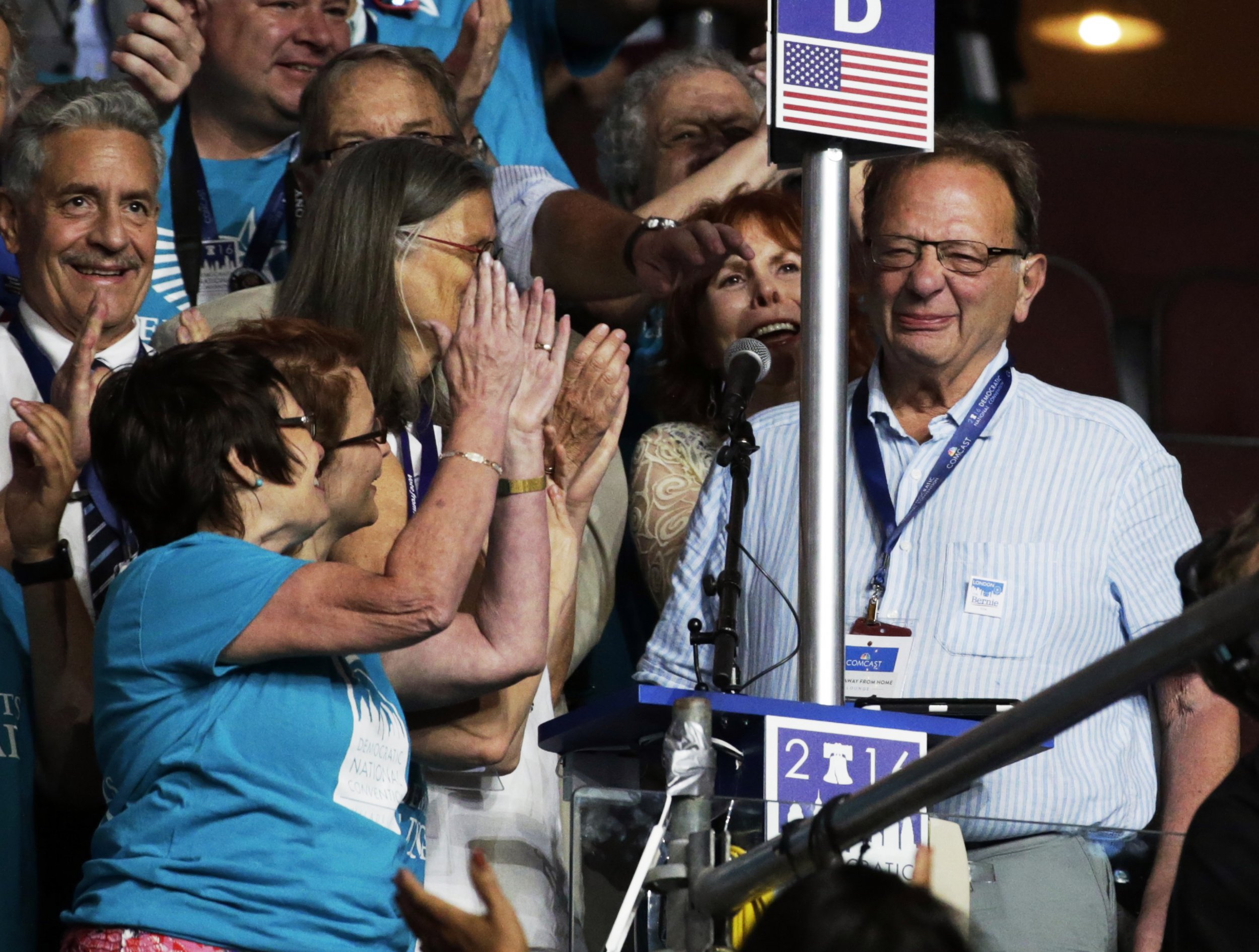 In the past year, politics has changed. Pundits and analysts have been proved wrong. In the U.K., the veteran socialist politician Jeremy Corbyn was elected in September 2015 as leader of the Labour Party; and on June 24, the country voted to leave the European Union. In the U.S., the unlikely presidential candidacy of Donald Trump rocked the Republican establishment, while Bernie Sanders stayed in the Democratic race for far longer than expected.
Is this merely a passing trend—the result of lingering anger from the financial crisis, or a more significant shift that will redefine politics for the 21st century? Larry Sanders, the U.K's Green Party health spokesperson and brother to Bernie, tells Newsweek that he predicts the latter.
Bernie may not have won the nomination. But, as Larry says, he's only just begun. He says there has been a seismic change in politics—because the economic world has changed. "For 40 years, there's been a change in the proportion of money that the bulk of the population has, and what the very rich people have," says Larry Sanders. "And it's gone on and on."
So what's next for Bernie? If anyone knows it's his brother, whose emotional tribute at the DNC moved the internet to tears. According to Larry, his brother's task now is something that has rarely, if ever, been done in American politics: creating a political movement that works within a major political party—and sometimes outside it. "I think he's calling it revolution," Larry Sanders tells Newsweek.
"Will it work?" asks Larry. "But he's determined, he's very energetic, and he'll do his best."
As they walked around Wilderness festival in picturesque Oxfordshire, England, Larry Sanders spoke to Newsweek Europe's digital editor Serena Kutchinsky about the rise of outsider politics, the U.S. presidential race and why their parents would be proud of Bernie and his values.