Democratic Presidential Candidate Peter Buttigieg Says Trump Is Using Outdated Cold War Rhetorical Strategies
As people start declaring their intentions to run for president in the 2020 election, analyzing how President Donald Trump will frame his campaign to successfully win re-election has also begun.
South Bend, Indiana, Mayor Peter Buttigieg, who launched a presidential exploratory committee on January 23, told CNN's Jake Tapper on Sunday that the president seems to be using outdated tactics. When it comes to targeting Democrats for socialist stances, Buttigieg said the president's tactics are reminiscent of the Cold War.
"I think he's clinging to a rhetorical strategy that was very powerful when he was coming of age 50 years ago but it's just a little bit different right now," the mayor said. "If you grew up during that Cold War period, then you saw a time in politics when the world socialism could be used to end an argument."
However, unlike during the Cold War era, when socialism stopped arguments, Buttigieg said today, a word like socialism is the "beginning of a debate."
During Trump's State of the Union address, he said there were alarming calls to adopt socialism in America, a country the president said was "founded on liberty and independence." Trump added that America was "born free and we will stay free," declaring that the United States will never be a socialist country.
Buttigieg acknowledged Trump's comments and told Tapper that America, which he said has a market-based economy, was "committed to Democracy." However, he said a discussion about a policy can't be "killed off" by declaring that it's socialism.
"If someone my age or younger is weighing a policy idea and somebody comes along and says, 'You can't do that it's socialist,' I think our answer is gonna be. 'Okay, is it a good idea or is it not?'" the mayor said.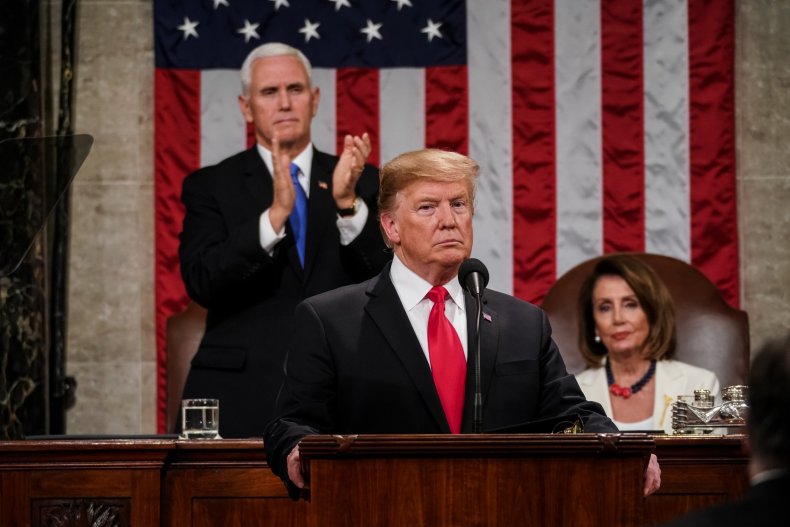 He added that the word "socialist" has lost its power and meaning because of how often it's being used.
The State of the Union was far from the first time that the president has criticized Democrats on the socialist front, implementing the tactic before the 2018 midterm elections. To encourage people to get out to vote, Trump posted on Twitter that Republicans created the "best economy in the history of our country," drawing a contrast between the Democrats.
"The Democrat Agenda is a Socialist Nightmare," Trump posted on Twitter. "The Republican Agenda is the AMERICAN DREAM!"