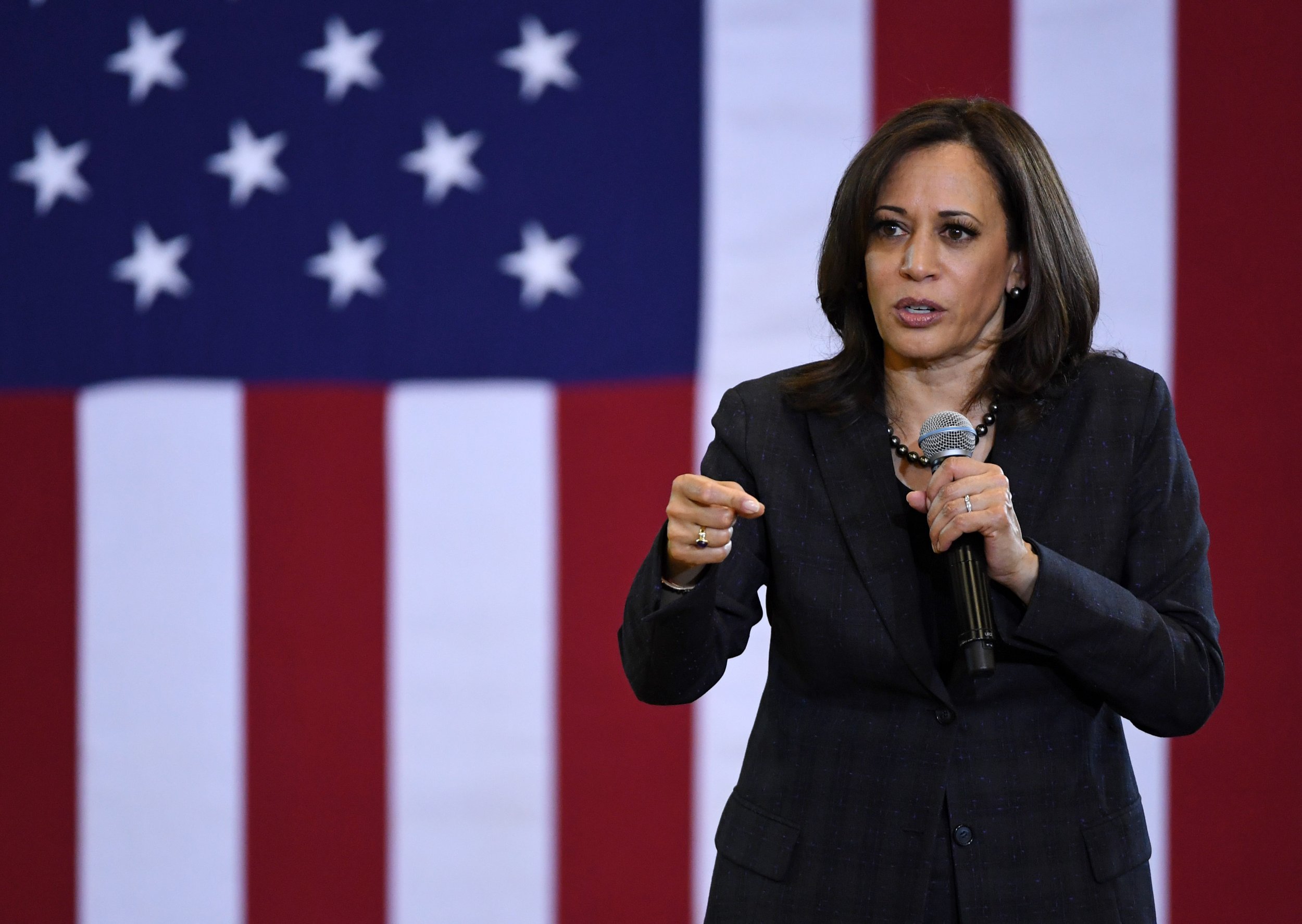 Top Democratic presidential candidates have slammed the National Rifle Association over its reported bid to block a measure seeking to renew and expand the Violence Against Women Act. The gun lobby announced plans to lower grades for politicians who vote in favor of the legislation, which includes a measure to keep firearms out of the hands of abusers, according to reports.
"It's unbelievable," said Senator Kamala Harris of California, one of the front-runners in the 2020 presidential race, in a Twitter statement on Wednesday. "The NRA is trying to block the Violence Against Women Act, which helps survivors of domestic and sexual assault, because part of the bill would seek to keep guns out of the hands of abusers.
"Congress must stand up to the gun lobby," Harris said. "Lives are at stake."
Highlighting the statistic that "50 women are shot to death by their partners every month in America," Senator Kirsten Gillibrand of New York, also a 2020 presidential contender, said Americans "have to face the fact that there is a deadly connection between violence against women and guns in America.
"Leaders who put NRA blood money over women's lives shouldn't be anywhere near our laws," Gillibrand said.
On Wednesday, another presidential candidate, Senator Cory Booker of New Jersey, vowed to take on the gun lobby and "bring a fight like the NRA has never seen if they're going to defend corporate gun manufacturers more than American people."
Speaking at a town hall in Orangeburg, South Carolina, Booker said he was "frustrated with politicians who all the best they can muster is to give thoughts and prayers."
"Enough of that," he said.
Earlier this week, the National Journal reported that the NRA was planning to issue a "key vote" alert against the Violence Against Women Act, warning members of Congress that their vote on the legislation would be scored by the gun lobby and reflected in their NRA rating.
The warning came after a bill to reauthorize and expand the act was introduced in the House on March 7. The law expired in late December during the partial government shutdown, but it received an extension following the approval of a short-term spending bill to reopen the government.
In addition to seeking to fortify services for victims of domestic abuse and sexual violence, the new bill looks to tighten gun laws and close existing loopholes with measures that gun control groups have long been advocating for, with the Coalition to Stop Gun Violence (CSGV) warning that "guns and domestic violence are a lethal combination."
According to the coalition, more than half of all women killed in the U.S. die at the hands of an intimate partner wielding a firearm. What's more, the chance of being killed by an abusive partner increases fivefold when a gun is present in the home.
"Even when a weapon is not discharged, abusers often use the mere presence of a gun to coerce, threaten and terrorize their victims, inflicting enormous psychological damage," the coalition states on its website.
Despite the harrowing statistics, state and federal laws still make it far too easy for abusers to obtain firearms, the coalition says.
Indeed, under U.S. law, among those who are free to buy and possess guns are individuals convicted of domestic abuse or who are subject to restraining orders for abusing a dating partner, as opposed to a current or former spouse, co-parent or current or former live-in partner.
The Violence Against Women Act reauthorization bill would seek to close that gap in legal protection, which is colloquially referred to as "the boyfriend loophole." Many states have sought to close this loophole by instituting their own laws preventing those with temporary domestic violence restraining orders from purchasing or possessing firearms.
The new bill also seeks to prevent those who have been convicted of misdemeanor stalking against an intimate partner, as well as those who are subject to a temporary protective order, from being allowed to obtain and possess firearms, which they can currently do under federal law.
In an interview with Newsweek, CSGV spokesperson Andrew Patrick said it was "not out of the ordinary" for NRA members and pro-gun lobbyists to "fight against bills that would remove guns from convicted domestic abusers."
"This is a policy that the gun lobby tends to have, that... domestic violence or convicted domestic violence should not be a prohibiting factor."
Calling the NRA an "extremist organization," Patrick said: "To take something like the [Violence Against Women Act] and to claim, basically, pro-violence against women by allowing domestic abusers to keep guns is kind of what we should expect."
"It's part of a very strange playbook that is out of line with many Americans, with the majority of voters," he said. "They seem intent on keeping the status quo, but also making sure that violent people are armed."
The NRA did not immediately respond to a request for comment for this article.
This article has been updated with a statement from Coalition to Stop Gun Violence spokesperson Andrew Patrick.