An Argument About the Democratic Primary Composed Entirely From Salon.com Headlines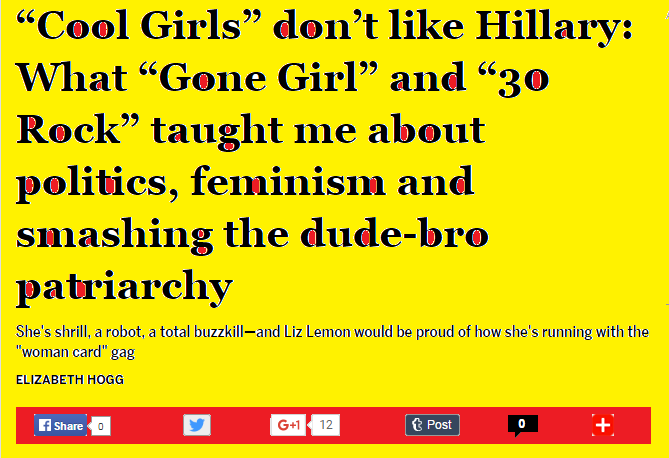 The Democratic primary is essentially over, and we are so, so tired.
This is a relief for news site/Daily Show chronicler Salon.com, which for more than six months now has been publishing two articles over and over again. These can fairly be summed up as "Bernie Sanders Is Good, and Hillary Clinton Is Bad" and "What If Hillary Clinton Is Actually Good, and Bernie Sanders Is Bad?" (Occasionally, there is a third article, which looks a little something like "Bernie Sanders Is Good, but Bernie Sanders Supporters Are Very, Very Bad.")
This mind-numbing back-and-forth is an accurate microcosm of the state of discourse in the Democratic Party. So here is a generic argument between a Clinton supporter and a Sanders supporter composed entirely from Salon.com headlines.
CLINTON VOTER: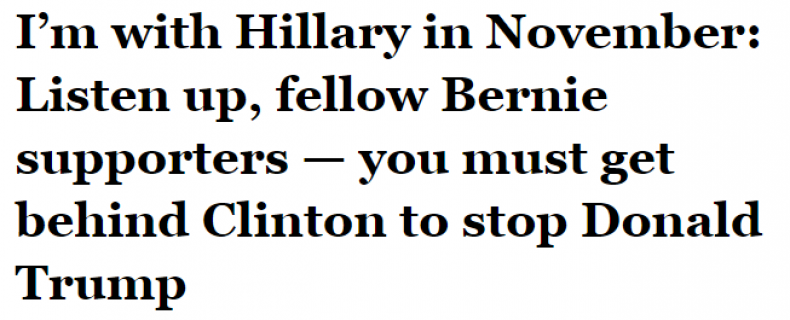 SANDERS VOTER:

CLINTON VOTER:

SANDERS VOTER:

CLINTON VOTER:

SANDERS VOTER: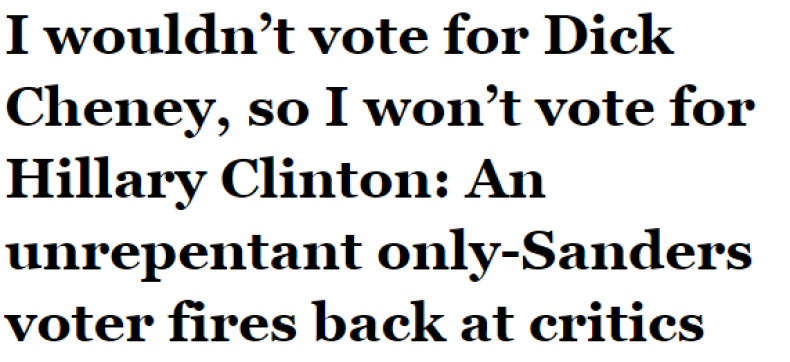 CLINTON VOTER:

SANDERS VOTER: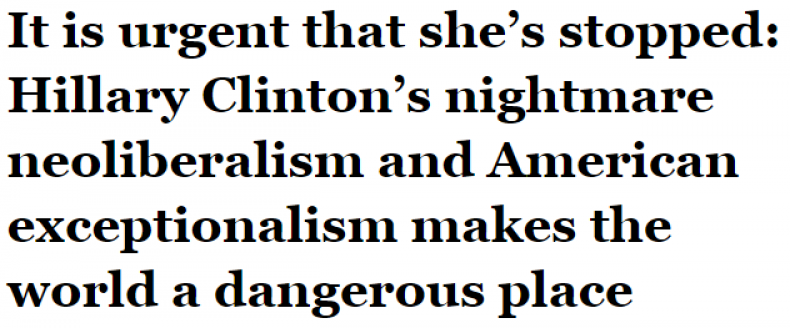 CLINTON VOTER:

SANDERS VOTER: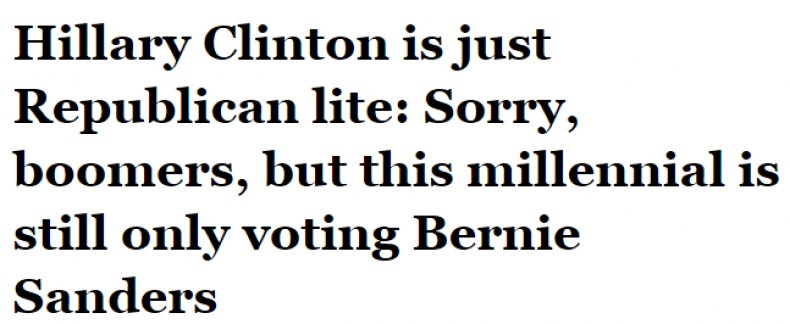 CLINTON VOTER:

SANDERS VOTER:

CLINTON VOTER:

SANDERS VOTER:

CLINTON VOTER: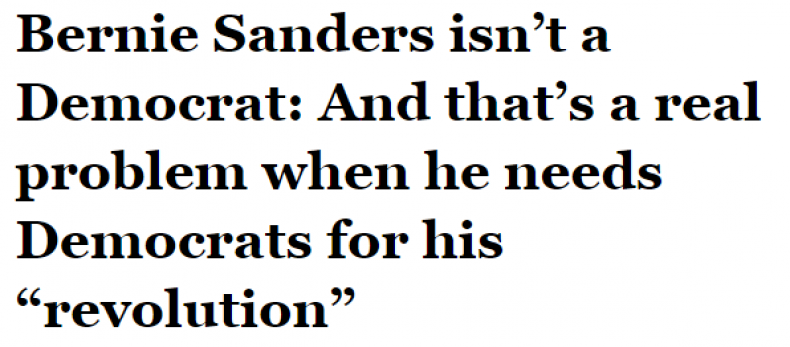 SANDERS VOTER: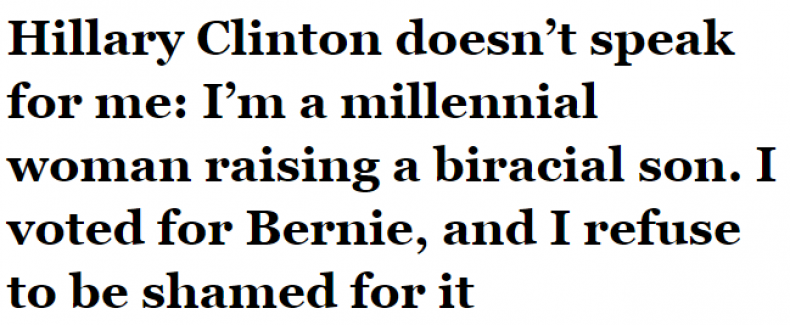 CLINTON VOTER:

SANDERS VOTER:

CLINTON VOTER:
SANDERS VOTER:

CLINTON VOTER:

SANDERS VOTER:

CLINTON VOTER:

SANDERS VOTER:

SECRET TRUMP SUPPORTER: