Democratic Rep. Tom Suozzi Says 'No Question There's Some Waste' in Biden Stimulus Bill
Democratic Representative Tom Suozzi said there's "some waste" in President Joe Biden's $1.9 trillion relief bill during a Tuesday appearance on CNBC's Squawk Box.
"There's so much non-COVID-related stimulus in this," said Shark Tank star Kevin O'Leary, who also appeared on the program. "It's a horrible, horrible piece of legislation. And I think every American should read it. It's just full of waste."
Following O'Leary's comment, host Andrew Ross Sorkin asked if Suozzi agreed there was waste in Biden's $1.9 trillion package, to which the New York congressman responded, "There's no question there's some waste in there."
He then said that there's less waste in the legislation than many people believe—"less than $100 billion."
"It's a false narrative that there's waste throughout this bill," Suozzi said.
Biden's American Rescue Plan was passed by the Senate on Saturday and now goes back to the House of Representatives for final approval before it gets sent to Biden for his signature.
The legislation includes $1,400 stimulus payments for individuals making less than $75,000 a year, an increase in the child tax credit and direct funding to state and local governments, as well as hundreds of billions of dollars for school reopenings, aid to small businesses and coronavirus vaccine rollouts.
Some lawmakers, however, believe the bill contains large amounts of funding unrelated to coronavirus relief.
In February, Republican Representative Lauren Boebert of Colorado said that only 9 percent of the bill goes to public health spending.
Suozzi has since disputed this and said the plan "is not filled with 'pork."
"There is a false narrative that only 9% is for coronavirus," Suozzi wrote in a Facebook post on Monday, referring to the relief plan. "The truth is that the 9% figure is slated for COVID-19 intervention and containment, such as vaccines, testing, tracing, and other public health initiatives."
Suozzi added that "almost 90% of the $1.9 trillion is going for direct relief."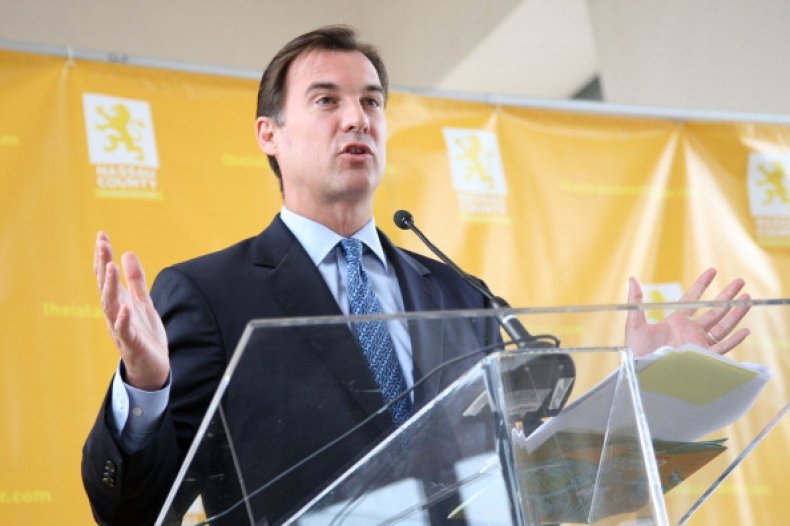 During his appearance on Squawk Box, Suozzi also noted that he wished that the stimulus checks were more targeted.
"I would love to see these $1,400 stimulus checks targeted more towards people and less money going to people that are actually working right now," Suozzi said. "But, you know, we couldn't get that. I can't get everything I want."
Newsweek reached out to Suozzi's office for comment but didn't hear back in time for publication.