Congo Lets 150 Adopted Children Join Families in U.S. After Two-Year Limbo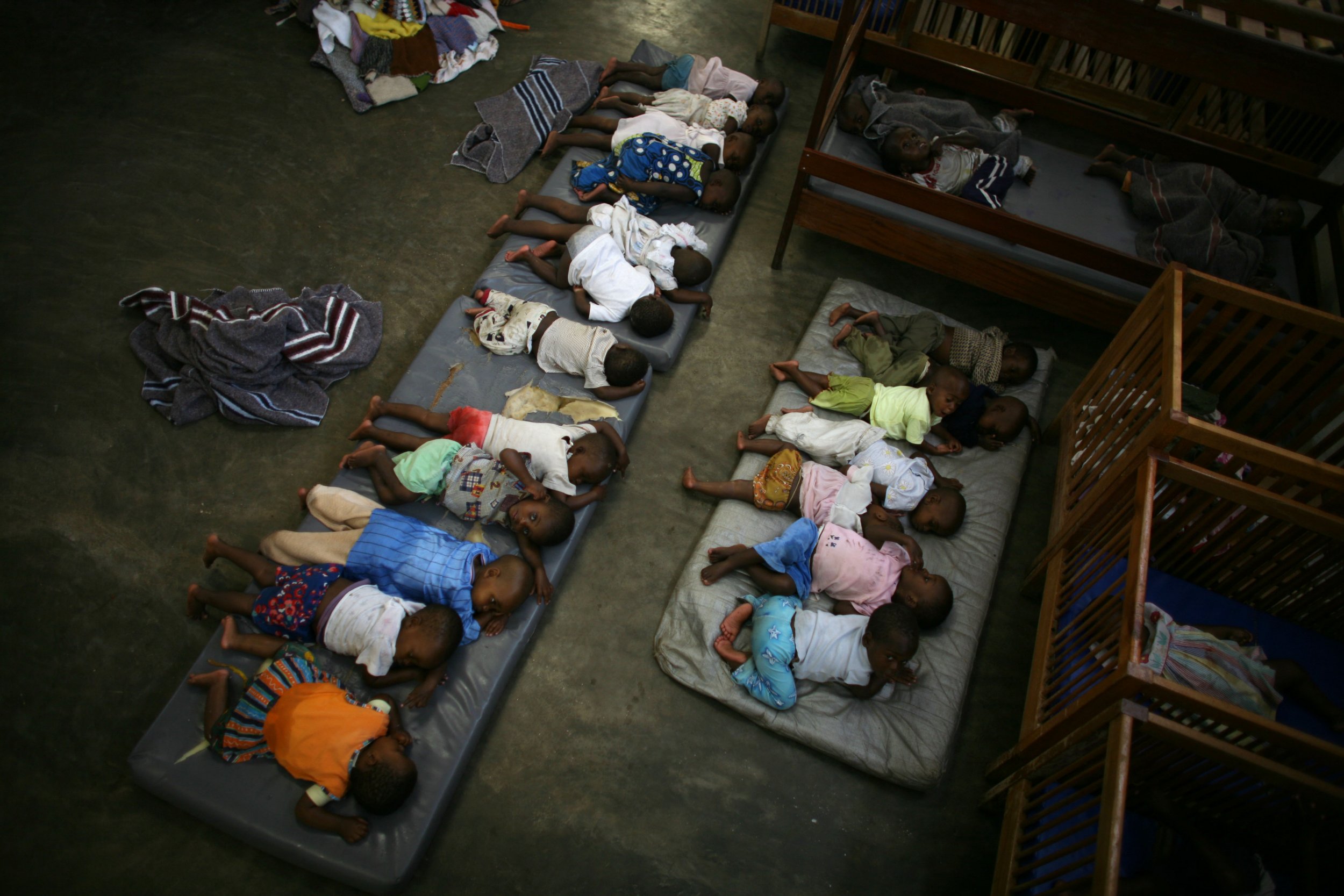 Some 150 Congolese children adopted by families in the U.S. will be allowed to move to their new homes after two years in limbo due to a ban on foreign adoptions in Democratic Republic of Congo.
Congo imposed a moratorium on adoptions of Congolese children by foreign parents in September 2013, allegedly due to fears the children could be abused or trafficked. Authorities in the vast Central African country, whose leader Joseph Kabila is due to step down before elections scheduled for November 2016, also cited concerns about children being adopted by gay couples, Reuters reported. The moratorium has left more than 1,000 children already adopted by foreign couples, mostly from the U.S. and France, stuck in the war-torn country and away from their new families.
A spokesperson for the U.S. embassy in Congo's capital Kinshasa told Newsweek it had been given a list of more than 150 Congolese children adopted by U.S. parents who will receive exit permits. "We thank the Congolese government for their efforts in resolving this tranche of cases," says the spokesperson, noting that up to 300 other children adopted by U.S. families are still awaiting exit permits. U.S. adoptions from Congo rose 645 percent between 2010 and 2013, Reuters reported.
There are more than 4 million orphaned children in Congo, according to U.S.-based agency MLJ Adoptions. The country has been racked by civil war over the past few decades and armed rebel groups continue to clash with government forces in eastern Congo. The country is also one of the poorest in the world, with an average GDP per capita of $359, compared to $54,630 in the U.S.
Congo drafted new adoption legislation in January, recommending that international adoptions only be allowed if Congolese solutions are unavailable and requiring candidate parents to present themselves before a tribunal in Congo. Exit permits were approved for about 72 children in November 2015.
A spokesman for Congo's Interior Ministry, Claude Pero Luwara, said on Monday that the new exit visas were mostly for American couples and that a commission on the issue would consider another 900 foreign adoption cases.
A Reuters investigation in October 2015 found that the ban on foreign adoption had created a black market of child smugglers working to get Congolese children out of the country and unite them with their American adoptive families. More than 80 Congolese children were illegally removed from the country between 2013 and 2015, according to the investigation.