Democratic Senator Warns Iran Can Kill Americans by Land, Sea, 'Wherever We Are'
Michigan Democratic Senator Debbie Stabenow warned that Americans are at risk of retaliation from Iran "wherever we are," after the killing of military commander Qassem Soleimani.
Stabenow said that "there better be a plan" for dealing with Iranian retaliatory attacks against Americans after the drone strike that killed Soleimani at Baghdad International Airport early Friday. Stabenow cautioned that the Tehran government has the "capacity" to launch military attacks by sea or on land in addition to cyber attacks against U.S. targets domestic and abroad. A general in the Islamic Revolutionary Guard Corps threatened Americans "wherever they are" in response to the death of Soleimani.
"We now are in a situation where I believe this is incredibly dangerous for Americans, not only American soldiers and Americans in the region, but Americans wherever we are," Stabenow said Saturday morning on MSNBC's AM Joy.
"What is the plan? There better be a plan that [the Republicans] have because they've now put us in one of the riskiest situations we can be in as Americans," she continued. "This is not a war game. This is not a pretend situation. We have now put our country, the people of our country, our soldiers, our civilians around the world in tremendous jeopardy with a country that does have the capacity -- whether it's cyber attacks whether it's attacking by sea, whether it's attacking by land, they have the capacity to actually hurt and kill more Americans and so it's very serious and I hope everybody will take it as very serious."
Trump said Soleimani was "plotting to kill many more" Americans, and the Pentagon issued a statement labeling the Islamic Revolutionary Guard Corps-Quds Force he led as " a U.S.-designated Foreign Terrorist Organization."
On Saturday, the Tasnim news agency quoted General Gholamali Abuhamzeh, commander of the Revolutionary Guards in the southern province of Kerman, as saying he would consider attacks against American ships in the Gulf. He reportedly said Iran will "punish Americans wherever they are within reach of the Islamic Republic" in retaliation for the attack.
Stabenow's office released a statement via Twitter Friday acknowledging Soleimani's death was a positive result, but cautioned the Trump administration against further unilateral decisions:
"Soleimani was responsible for the death of many American service members and inciting chaos throughout the Middle East. However, a single action without a meaningful plan will lead to more risk for Americans at home and abroad. The Administration is required to provide a clear rationale to Congress for its actions. They also must consult with Congressional leaders on a meaningful strategy to protect American lives and interests around the world."
The Michigan Democratic senator said Iran is "now back in the race" for nuclear weapons after the Trump administration dismantled the nuclear deal set up by the Obama administration. She added "I can't imagine" Republicans or the Trump administration forming a cohesive or legitimate case for war in Iran. She also rebuked Vice President Mike Pence for claiming Soleimani and the Iranians played a major role in the September 11, 2001 terrorist attacks.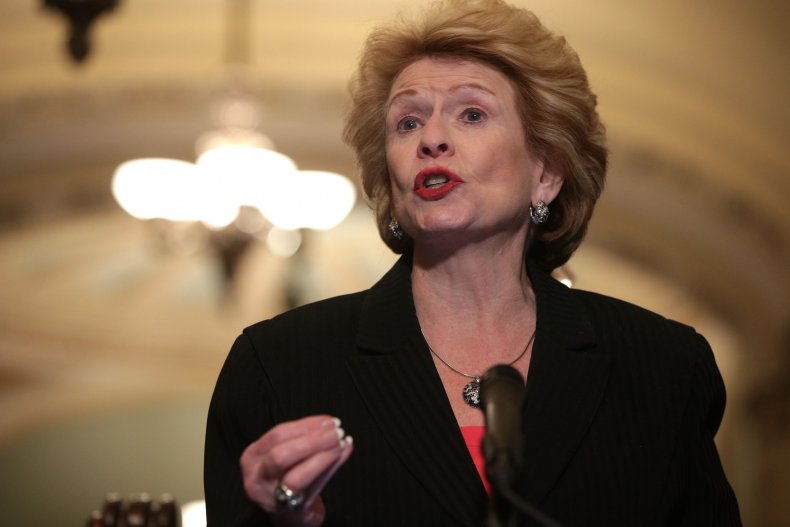 Axios reported Saturday that Trump administration national security officials a very concerned with Iran launching cyberattacks, although no specifics were provided.