Democratic Senator Says Pelosi Could Hold Impeachment Articles From Senate Until GOP Agrees to a Fair Trial
Democratic Senator Chris Van Hollen floated the idea today that House Speaker Nancy Pelosi could hold the impeachment articles from the GOP-led Senate until Mitch McConnell agrees to a fair trial.
In recent days, Republican Senate Majority Leader Mitch McConnell revealed that he has held discussions with the White House to coordinate an impeachment strategy that will secure a favorable outcome for President Donald Trump.
"There will be no difference between the president's position and our position as to how to handle this," he told Fox News host Sean Hannity late last week. Earlier today, McConnell also rejected calls from Democrats for witnesses to testify in Trump's Senate trial.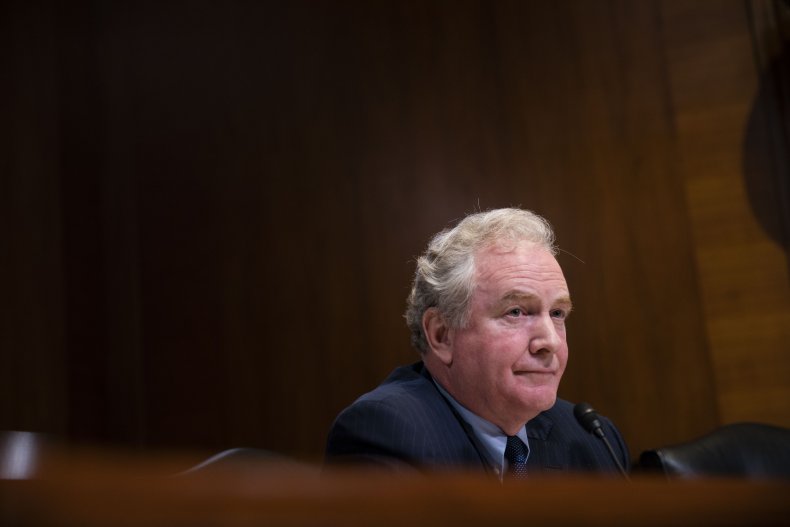 After McConnell's position drew fierce criticism from Democrats, who have rebuked him for failing to act impartially, Van Hollen on Tuesday suggested that House Democrats could hold the impeachment articles from the Senate until Republicans agree to a fair trial.
"I think the reason [Republicans are] so determined not to have these witnesses that come forward is that they could say something even more incriminating than the evidence that we've already heard," Van Hollen said during an appearance on MSNBC, "which would make it very hard for Mitch McConnell and Lindsey Graham to say, 'We see nothing, we hear nothing.'"
"The only reason for them to hide it is there is more incriminating evidence," the senator added. "If you're going to have something you're going to call a trial, then it has to be open and fair."
When asked about the possibility of negotiations between Democrats and Republicans, Van Hollen listed two possible solutions.
"One is that we have enough Republican senators who recognize that without the ability to call real fact witnesses, the so-called trial in the Senate looks like a sham and so they vote with us," he said. "Another alternative, which I think should be considered, is Speaker Pelosi could hold the articles of impeachment after they've been voted in the House and say to Mitch McConnell, 'Look, we want to make sure there's a fair trial in the United States Senate.'"
Seth Abramson, an author and political columnist, took to Twitter after Van Hollen's remarks to agree with the senator's second solution. "BREAKING (MSNBC): U.S. Senator Chris Van Hollen (D-MD) Floats Idea of House Not Sending Articles of Impeachment to Senate Unless GOP Agrees to Actual Trial*," he tweeted. "* = I increasingly concur with this sentiment."
"If the Senate refuses to have a trial, there's no one and nothing for House Democrats to hand over the articles of impeachment to. It's that simple," Abramson added.