Democratic Senators Accuse Trump Administration of Minimizing White Supremacist Terrorism Threat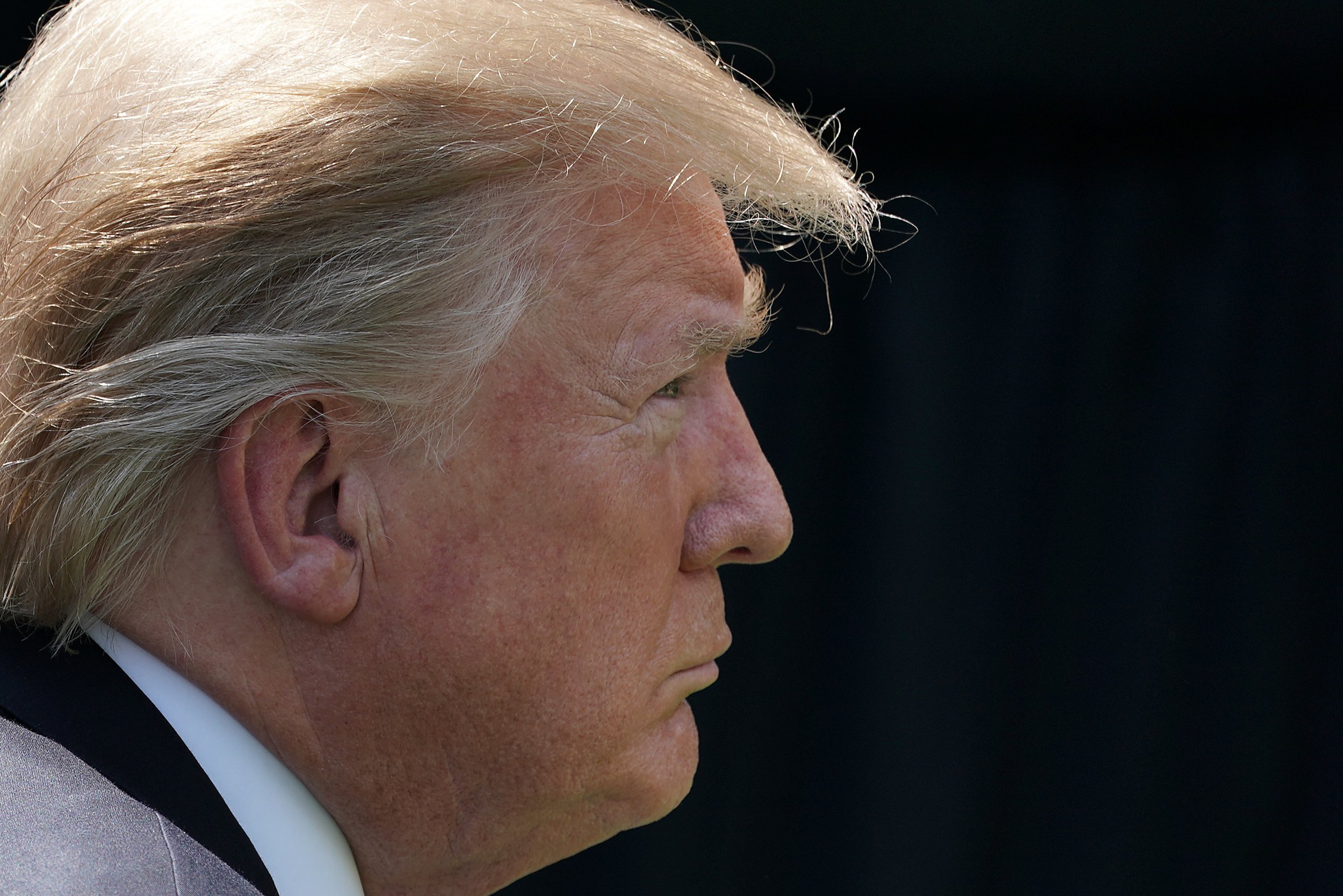 Several Democratic senators accused President Trump's administration of failing to take the threat of white supremacist terrorism seriously in a letter sent to Attorney General William Barr.
In the letter — signed by Democratic Sens. Richard Durbin, Cory Booker, Sheldon Whitehouse, Amy Klobuchar, Christopher Coons, Richael Blumenthal and Kamala Harris, and sent to Barr and FBI Director Christopher Wray on Thursday — the members of Congress condemned the Department of Justice for failing to properly acknowledge and adequately addressing the threat.
"We are deeply concerned that the Department of Justice (DOJ) and Federal Bureau of Investigation (FBI) are not taking adequate measures to combat white supremacist violence and instead are minimizing this growing domestic terrorism threat," the senators, including three Democratic 2020 presidential candidates, wrote, adding that "violent white supremacists are the most significant domestic terrorism threat facing our nation today."
"Last week, DOJ and the FBI finally briefed Senate Judiciary Committee staff on the domestic terrorism threat, nearly six months after the briefing was requested," they continued. "The briefing reinforced our concerns that the Trump Administration is not taking this threat as seriously as it should be."
The senators went on to note that the Trump administration has stopped tracking white supremacist violence as a separate category of domestic terrorism as past administration's have done, despite incidents' being on the rise.
"For the past decade, the FBI used 11 different categories for domestic terrorism, including a separate category for white supremacist incidents," the letter read. "The Administration is now using a classification system with only four categories, including 'racially-motivated violent extremism.' This new category inappropriately combines incidents involving white supremacists and so-called 'Black identity extremists,' a fabricated term based on a faulty assessment of a small number of isolated incidents."
The reclassification, the senators say, is concerning because it downplays the significance of the white supremacist threat.
"The inherent problem with this approach was demonstrated by the fact that the briefers provided statistics on racially motivated violent extremism ... but could not say how many involved white supremacist violence, other than to acknowledge they were 'a majority' of the incidents," they added. "If we do not understand the scope of the problem, we cannot effectively address it."
In the letter, the senators allowed Barr until May 23 to detail specific steps the DOJ and FBI have taken to respond to the "threat of white supremacist violence" and the resources they will allocate to tackling the issue. Barr must also provide an explanation as to why the tracking of domestic terrorism incidents have changed under the Trump administration.