It's Not Just Trump: Congress Members Hire Family Members for Political Jobs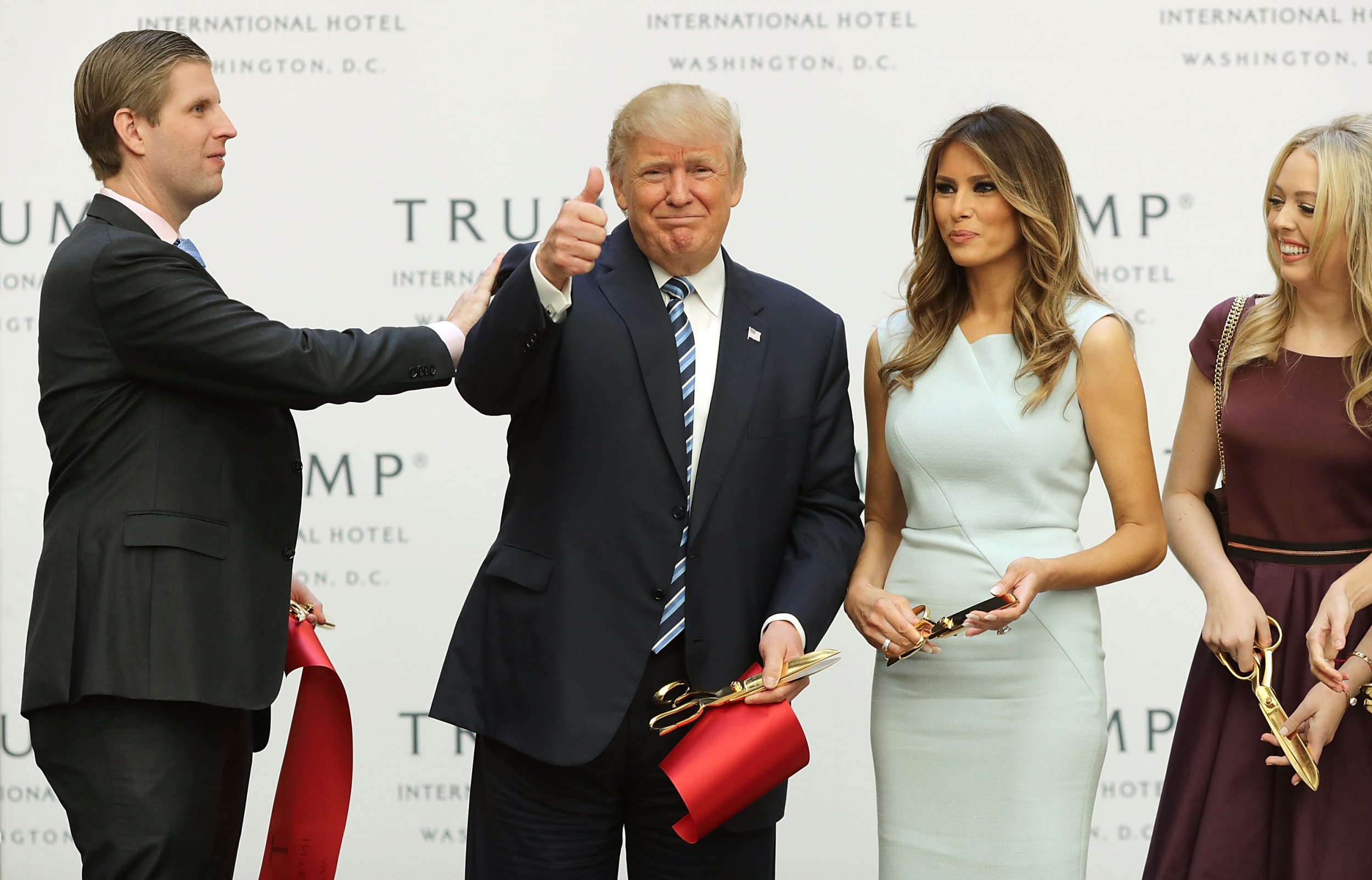 Democrats often criticize President Donald Trump for appointing family members to White House posts, but a new study shows Congress members from both parties are equally likely to get their relatives high-profile gigs in Washington. And unlike Trump's relatives, these ones are getting paid by the public.
At least 11 lawmakers are keeping an immediate family member on the payroll, according to an analysis of FEC data from The Hill. They are split evenly between the two major parties: Six Democrats and five Republicans are paying family members tens of thousands of dollars annually for campaign-related work.
The highest-paid family employee is Kristin Barton, the daughter of Representative Joe Barton (R-Texas). She earned $59,714 for her work as campaign treasurer for her father. In the 2012 election cycle, which covered two years, she made nearly $132,000—about 9 percent of her father's total campaign funds. In previous years, Barton had also hired his wife and purchased his mom's vehicle for campaign use.
Other lawmakers have appointed their children, spouses and siblings to campaign jobs. One lawmaker, Representative Steve King (R-Iowa), has his son and daughter-in-law on the payroll, making more than $73,000 with their combined salaries.
This practice is legal as long as the relatives are paid for campaign services, and there was no evidence of corrupt dealings from the kin.
A spokesman for Representative Dana Rohrabacher (R-Calif.) said it even makes sense to put family members on campaigns. "Indeed, there are no more trustworthy officials," Ken Grubbs told The Hill.
But lawmakers often scoff at mixing family and politics, especially as Trump has turned his presidency into a family operation. A 1967 anti-nepotism law prevents presidents from hiring family for Cabinet and agency jobs, but Trump has created ways around that. His daughter Ivanka serves as an official adviser, and her husband, Jared Kushner, is a senior adviser with top-secret security clearance. Neither position is paid, but both give them nearly complete access to the president's work.
Both relatives have come under fire from Democrats as conflicts of interests and issues relating to Kushner's incomplete security forms have raised questions about their fitness for the White House. Kushner has also been questioned as part of the probes into the Trump campaign's suspected Russia ties. Democrats have called for the couple to lose their security clearances and suggested nepotism has helped them avoid scrutiny.
Lawmakers have also questioned whether Ivanka, who runs a fashion line, and Kushner, whose family oversees a real estate empire, could see business boosts through their prominent posts in D.C.
Related: Trump put Ivanka and Jared in the White House after past presidents were told it was unlawful
Democrats With Family on Payroll
Representative Luis Gutiérrez of Illinois
Representative Mike Doyle of Pennsylvania
Representative Kevin Cramer of North Dakota
Representative Collin Peterson of Minnesota
Representative Gwen Moore of Wisconsin
Representative David Cicilline of Rhode Island
Republicans With Family on Payroll
Representative Dana Rohrabacher of California
Representative Joe Barton of Texas
Representative Steve King of Iowa
Representative Pete Sessions of Texas
Representative Vern Buchanan of Florida