Democrats' Approval of Congress Has Eroded During Biden's First Year in Office, Poll Shows
The American people's approval of Congress has fallen dramatically in 2021, a decline largely fueled by Democrats.
A new Gallup survey released Friday found just 18 percent of the public approves of the job Congress is doing—the lowest amount in more than a year. Just last spring, the approval rating of lawmakers on Capitol Hill hit a 16-year high of 36 percent.
The legislative body's approval rating fell five points between December and January alone. The decline was largely fueled by Democrats, which reported a 10-point drop in congressional job approval in just that one month.
Shortly after Biden took office, Democrats gave Congress a 61 percent approval rating. But since the summer, their ratings have been in decline. The party started 2022 off with a 26 percent approval rating of the legislative body in January.
The findings do not bode well for President Joe Biden and the Democratic Party as they aim to keep control of Congress during the 2022 midterm election cycle. Historical precedent is not on the Democrats' side, as midterms tend to be referendums on the party in power.
At the same time, Republicans' approval rating of the legislative body has hovered between five percent and 11 percent since Biden took over.
Biden brushed off the low poll numbers during a press conference on Wednesday to mark his first 365 days in the White House.
"I don't believe in polls," the president said.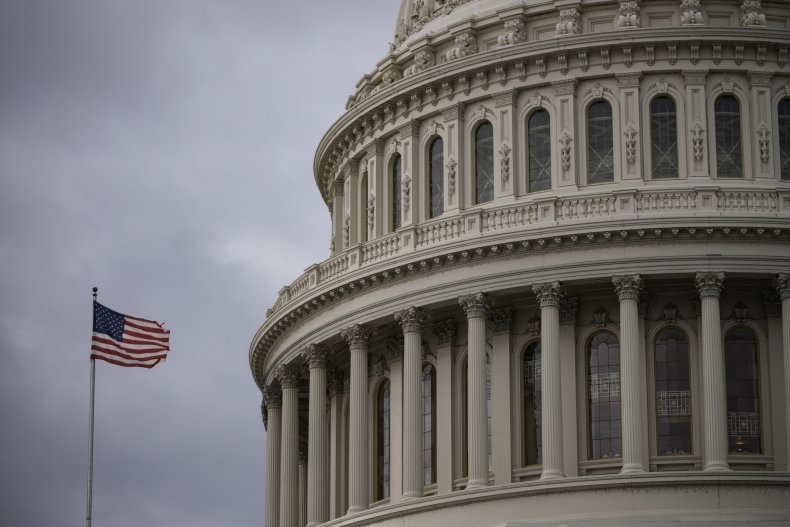 Biden used the press conference to tout what his administration sees as major victories during the first year of his term: ramping up coronavirus vaccines and testing as well as passing the American Rescue Plan and bipartisan infrastructure law.
The president also defended the United States's chaotic withdrawal of troops from Afghanistan, an action that received criticism from both sides of the political aisle.
"There was no way to get out of Afghanistan, after 20 years, easily," Biden said. "Not possible no matter when you did it. And I make no apologies for what I did."
But Biden also acknowledged that some key parts of his domestic agenda, including his signature "Build Back Better" bill and voting rights reform, have stalled in Congress in the past two months. He largely placed the blame on Republicans who have been united in their opposition to the bills.
"I did not anticipate that there'd be such a stalwart effort to make sure that the most important thing was that President Biden didn't get anything done," Biden said. "Think about this, what are Republicans for? What are they for? Name me one thing they're for."
Gallup polled 811 adults between January 3 and January 16, 2022. The survey has a margin of error of plus or minus four percentage points.