The warning signs are there. They know it—even if they won't admit it. The Democratic Party is in deep trouble this November.
Doubling down on wokeism, alienating half of the country, being poor stewards of the economy and choosing white liberals over Blacks and Hispanics has led to a confluence of circumstances that could lead to Republican dominance for a generation.
In the Los Angeles mayoral primary, businessman Rick Caruso, a registered Democrat running on Republican policies, advanced to a runoff with Karen Bass, a Black progressive Democrat and former congresswoman. With endorsements from some in Hollywood and a large war chest,Caruso is well positioned to become LA's next mayor.
In Cuyahoga County, Ohio (home of Cleveland), there is a competitive race for county executive. With a constituency of over 1.2 million, the county executive's relevance is second only to the governor in the state of Ohio. In a blue county that has never had a Republican county executive and hasn't voted for a Republican for President since Richard Nixon in 1972, Lee Weingart, the GOP candidate, is outraising Chris Ronayne, the Democrat. (Weingart is one of just three candidates that I have ever personally endorsed.)
Just this past Tuesday, the Rio Grande caused a political earthquake by sending Mayra Flores to congress. Texas' first Mexican-born congresswoman just became the first Republican to represent her district in over 100 years.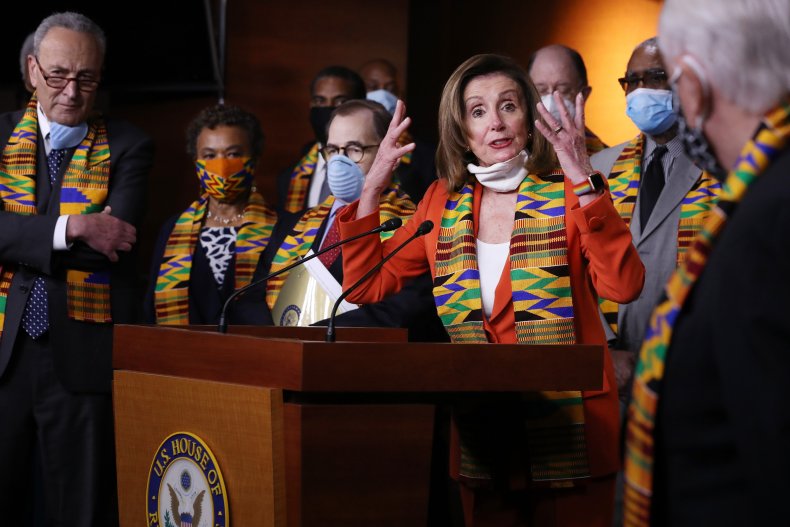 And if that wasn't enough, voters in San Francisco, one of the most liberal cities in America, sent Chesa Boudin, their ultra woke, soft on crime prosecutor, packing. His defeat was even more pronounced in areas with large populations of minorities.
"We're looking around, and a lot of the bodies that are stacking up, whether it's from fentanyl or from violent assaults from folks who should not have been on our streets... are people of color," said Andrea Shorter, the spokesperson for Safer SF Without Boudin. "There's this romantic notion of what being a progressive means versus the reality of policies that are not having a positive impact on our lives," Shorter explained. "When there are open-air drug markets in the Tenderloin—well, who's getting hurt by that? We're all getting hurt, but it's mostly people of color that are hurt."
It is indisputable that the Democratic Party has gone too far to the Left, alienating formerly loyal constituencies and becoming anathema to the rest of the country. Some of them seem to get it. On CNN, Van Jones warned about Democrats saying "weird stuff" like "Latinx" and "BIPOC," showing how disconnected they are from average Americans.
"We're in danger of becoming a party of the very high and the very low," Jones said. "If you pull out the working class, you have people who are very well educated and very well off. Those people talk funny. Latinx? I've never met a Latinx. I've never met a BIPOC. This weird stuff that these highly educated people say is bizarre. Nobody talks that way at the barbershop, the nail salon, the grocery store, the community center. But that's how we talk now."
But there are some Democrats who still don't get the message. People like Congresswoman Alexandria Ocasio Cortez, who foolishly insinuated that it was racist to make juvenile criminal records accessible for a background check for gun buyers under 21. We finally have a bipartisan compromise to address horrific school shootings and progressives complain that the bill isn't woke enough. It's unreal.
But the average American sees all of this. The Democrats have been playing with fire, reverting back to the hyper-liberalism that locked them out of the presidency for three terms in the Reagan era. Now it's combined with arrogant, self righteous, judgmental and preachy wokeism. And voters are responding accordingly.
Instead of addressing real issues like inflation, the supply chain, gas prices, food prices and other things that have a real impact on the lives of Americans, today's Democratic Party is focused on pronouns and microaggressions. It sends a signal to the average person that the Left is either unconcerned or is powerless to address the issues that every day Americans are facing.
Every day Americans, including people of color, have been left in the dust for this woke white agenda.
It's too late for the 2022 midterms, but if the Democrats don't course correct quickly, they risk losing voters permanently. There will be many who say, "I didn't leave the Democratic Party. The Democratic Party left me." In fact, they're already saying it. And many of them aren't white.
Darvio Morrow is the CEO of the FCB Radio Network and co-host of The Outlaws Radio Show.
The views in this article are the writer's own.