Hillary Clinton might've won the popular vote in the 2016 presidential election, but her party is ready to "move on to the next chapter in American history."
That's according to Democratic Senator Dick Durbin of Illinois, a longtime Clinton champion and an ardent critic of President Donald Trump. Durbin, who serves as the Senate minority whip, was responding to comments Clinton made last week during a stop on her book tour in India, where she said her supporters came from more economically powerful states and localities while Trump garnered support from racists, xenophobes, and misogynists.
"[Trump's] whole campaign was looking backwards," Clinton said. "'You know, you don't like black people getting rights, you don't like women getting jobs, you don't like that Indian-American succeeding more than you are--whatever your problem is, I'm gonna solve it.'"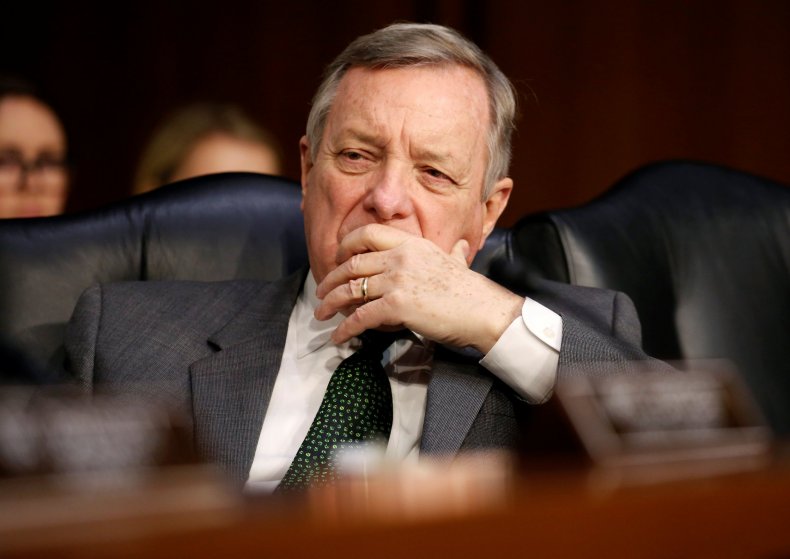 When asked on Sunday by Fox News' Chris Wallace whether Clinton's comments were "helpful" for Democrats, Durbin did not hesitate.
"No, it's not helpful at all. In fact, my friend Hillary Clinton is wrong," Durbin said. He went on to argue that Trump's support came out of feelings of destitution among many Americans. "The same people who looked for change with President Obama thought there wasn't enough as far as their personal lives were concerned and they supported Donald Trump. That is a reality that Democrats acknowledge," Durbin said.
Durbin also added that his party is looking for fresh blood in the upcoming 2018 and 2020 elections.
"It will be a different cast of characters completely," Durbin said.
Durbin endorsed Clinton's 2016 run, and attended campaign and fundraising events.
Multiple statistical analyses of post-election data have shown racial resentment played a significant role in shaping Trump's voter base.