Democrats Are Right, Health Care is Most Important Factor for Voters, Poll Shows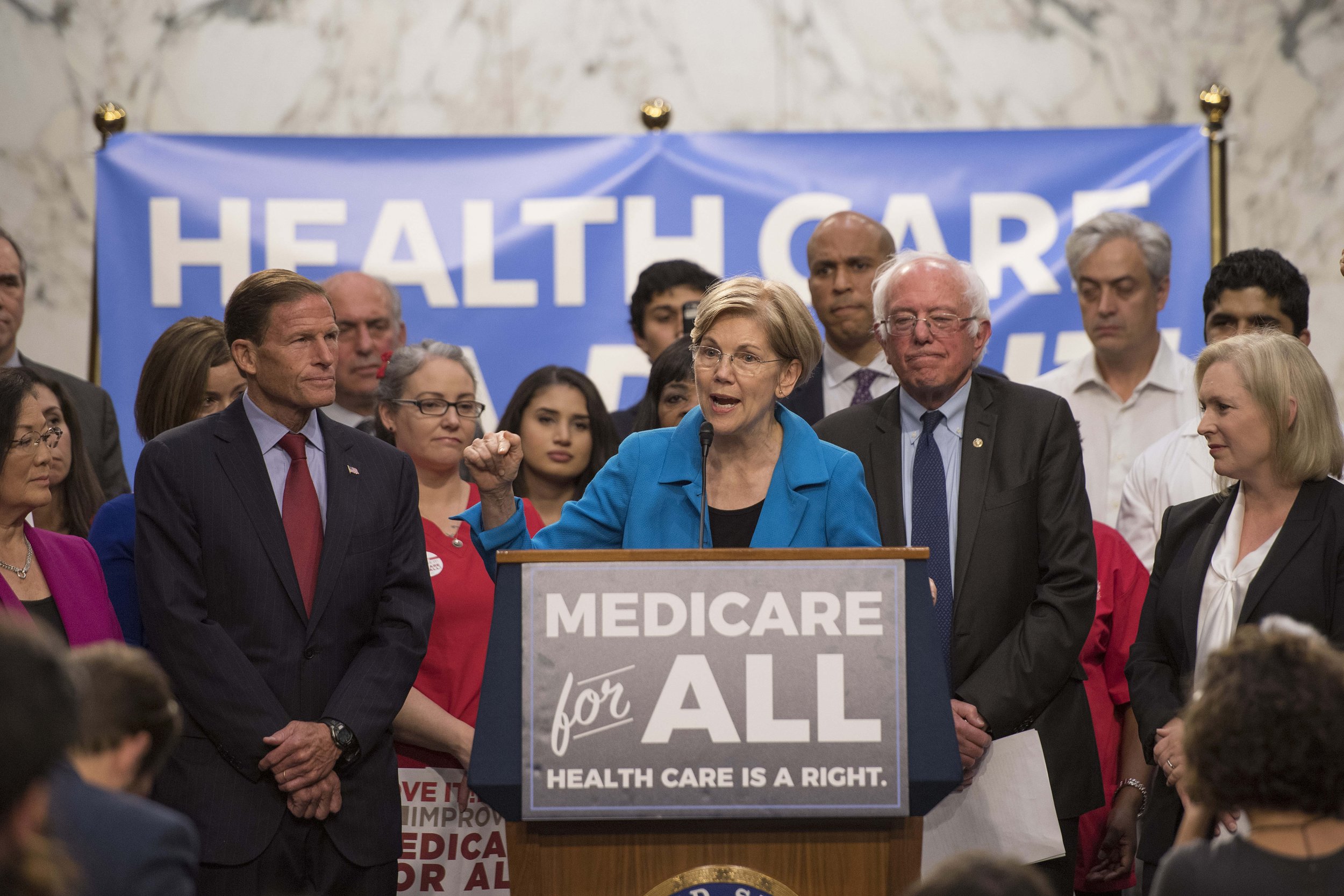 Democrats have made health care a key issue ahead of next week's midterms, and a new poll on Wednesday appears to show that could prove a smart choice.
A survey from YouGov/The Economist asked respondents: "What is the most important factor in deciding who you will vote for in this year's Congressional elections?"
Health care was chosen more than any of the other options. It was, however, very close. Here's a quick breakdown of the options that respondents selected:
The economy - 13 percent
Health care - 17 percent
Immigration - 12 percent
Social Security - 8 percent
Trade policy - 0 percent
Gun control - 5 percent
LGBTQ - 2 percent
Religious liberty - 2 percent
Confirmation of Supreme Court Justice Brett Kavanaugh - 2 percent
Family's economic situation - 5 percent
Whether the candidate is a Democrat or a Republican - 16 percent
Candidate's personal qualities - 5 percent
President Donald Trump - 8 percent
Something else - 4 percent
So, outside of voting strictly for party affiliation, health care was at least 4 percentage points ahead of any other issue when it came to figuring out who to vote for in the 2018 midterms.
That's likely music to Democrats' ears, since the party has focused on that issue. And they're continuing along that line.
On Thursday, Reuters said that Democrats were set to "double down" on health care in the final days of the campaign. "From suburbs to conservative rural areas, Democrats seeking a majority in at least one house of the U.S. Congress in next week's elections are spending the last days of the campaign on one message: They will protect Americans' healthcare coverage," the news agency wrote.
Americans might be buying that message. A poll earlier this month from YouGov/The Economist found that Americans trusted Democrats more than Republicans when it came to health care.
The president has weighed in on health care lately, tweeting this week: "Republicans will protect people with pre-existing conditions far better than the Dems!"
It's worth noting, however, that fact-checkers have shot down these sorts of statements from Trump, pointing out that his administration has urged courts to walk back Obamacare provisions that protected people with pre-existing conditions.
The poll from YouGov this week polled 1,500 U.S. adults from October 28 through October 30. It had a margin of error of plus or minus 3.2 percentage points.