Democrats Want to Know More About Russia and Mike Flynn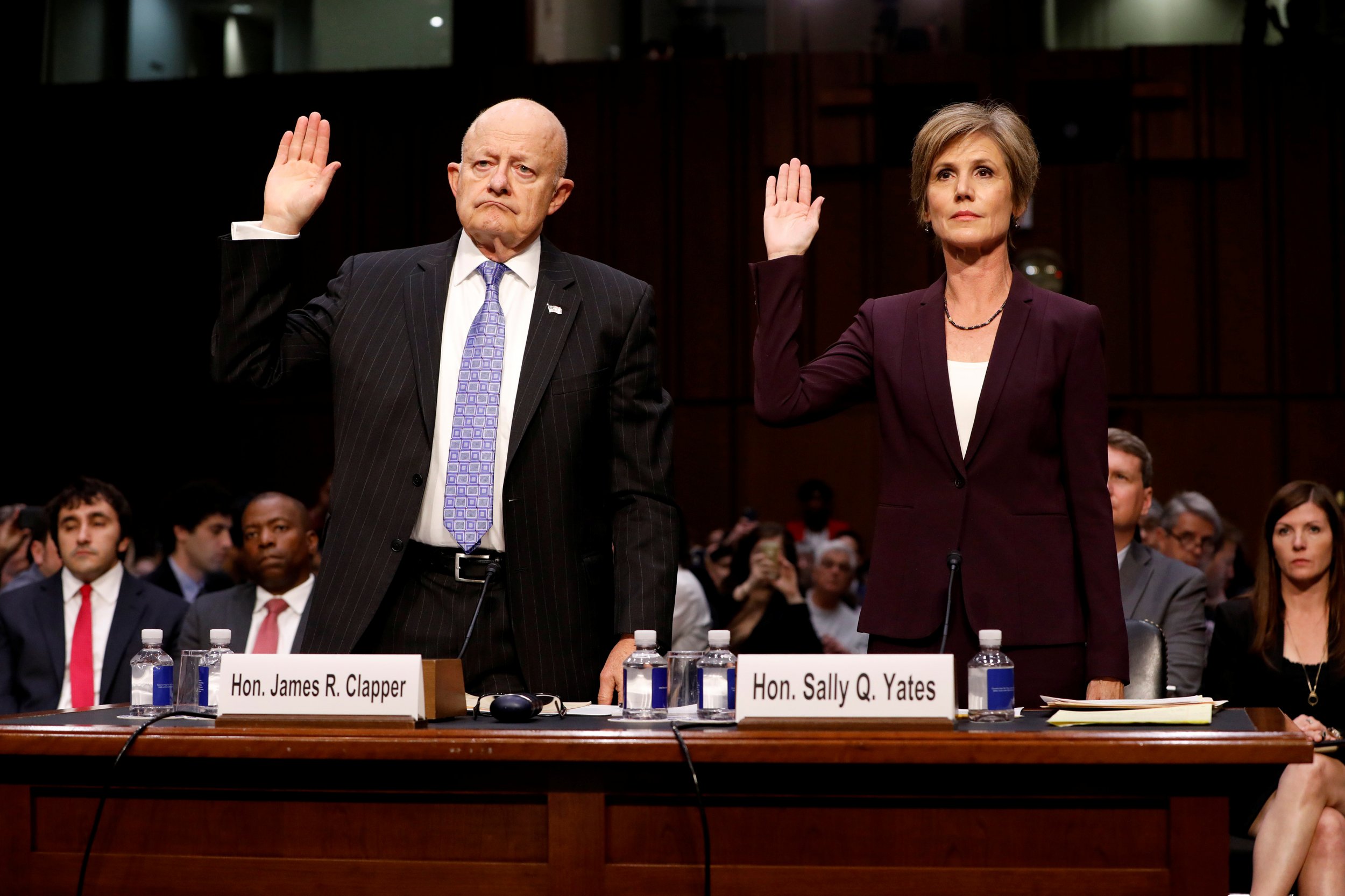 When it comes to allegations of Russian influence on the U.S. presidential election last November, America's two main political parties are long past the point of common ground.
Figures from Tuesday's Senate hearing—collated by U.S. public broadcaster NPR—show what appears to be a growing split in Democratic and Republican concern at the claims that Russia hacked the election to tip it in Donald Trump's favor and that Trump's team may have colluded with Russian officials.
Former acting Attorney General Sally Yates and former Director of National Intelligence James Clapper both fielded questions, and those posed by Republicans and Democrats reflected very different views on Trump after his first three months in office.
Democrats asked a total of 142 questions relating to Russia, ousted National Security Adviser Mike Flynn—who admitted to misleading the White House about his contact with Russian officials—and the general conduct of the Trump White House. Republicans asked just 40.
Meanwhile, Democrats used the words "Russia," "Russian" or "Flynn" 170 times during the enquiry, compared with 56 mentions of the same words by Republicans. GOP lawmakers only referred to Flynn eight times.
Flynn's departure proved embarrassing for the Trump administration, even as the U.S. president has moderated his pro-Russia campaign stance in the face of increased scrutiny of contact between his camp and the Kremlin.
A series of leaks from within the U.S. intelligence community and the government prompted Flynn to admit holding conversations with Russia's Ambassador Sergey Kislyak before taking office, something he and the administration had previously denied..
Congressional Republicans were instead much more interested in where the leaks were coming from and about the practice of unmasking — under which U.S. intelligence officials can identify a U.S. citizen who incidentally appears in intelligence targeted at someone else.
Republicans asked 65 questions on both topics in total. The Democrats asked none. In fact, Democrats only referred to "leaks" or "unmasking" five times.
In general the Democrats were much keener to discuss Donald Trump in the context of their queries, mentioning his name 56 times, more than twice the number of times Republicans mentioned him (21).
Since Trump's election, Republican supporters have grown much fonder of Russian President Vladimir Putin, a Gallup poll showed in February. While 12 percent of them felt positively about the Russian leader in 2015, this jumped up by 20 points in 2017. Over the same time, Democrats lost what little affinity they had for Putin, with approval falling from 15 percent to 10 percent.