Democrats Call on Biden to Ship AstraZeneca Vaccines to India As COVID Crisis Mounts
Democratic lawmakers on Sunday have called on President Joe Biden to ship AstraZeneca COVID-19 vaccine doses to India as the country continues to find itself in the grip of a record-breaking surge in infections.
Congressman Ro Khanna (D-CA), the India Caucus vice chair, called on Biden to hand over the U.S.'s AstraZeneca stockpile to India as he said the vaccine was unlikely to be used at home.
Reps. Raja Krishnamoorthi (D-IL) and Andy Kim (D-NJ) also urged the president to ship AstraZeneca shots to India and other allies wracked by a second wave of COVID-19 cases and deaths.
Their interventions came after the White House announced that it would send raw materials needed for the production of the Oxford-AstraZeneca vaccine to India, along with personal protective equipment, therapeutics and ventilators for Indian hospitals struggling to cope.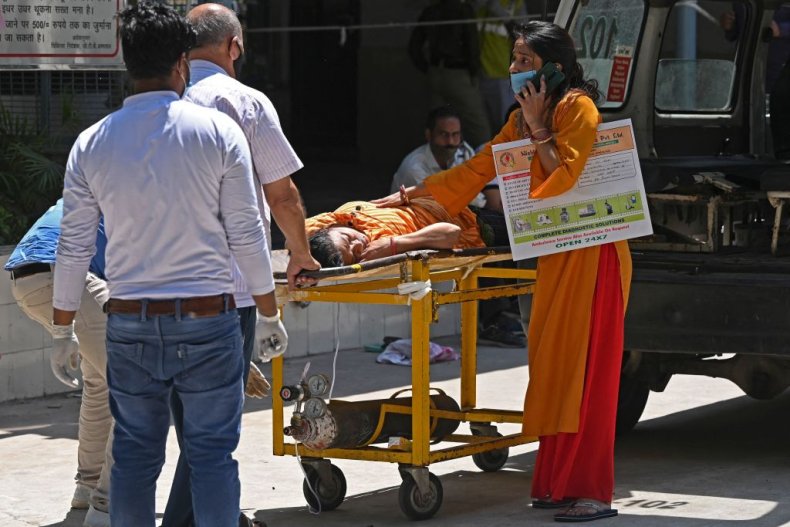 Releasing a statement on Sunday, Rep. Khanna praised the Biden administration's initial steps to help India. But he added: "The Biden Administration can still do more, like give India our stockpile of AstraZeneca vaccines that won't be used in the U.S. and have already opened up to Mexico and Canada. And we should facilitate the Indian diaspora in America to help assist hospitals in India. "
The California Democrat also said the White House should call on Pfizer and Moderna to waive the intellectual property rights on their vaccines for at least six months as India tries to curb its ongoing crisis.
"This is India's moment of need and America must answer the call to help," Rep. Kim tweeted. "Biden admin announced strong initial steps. I urge Biden to now authorize release of AstraZeneca vaccine to India and other allies. Alliances are tested in the darkest of days, and we must step up."
Krishnamoorthi also hailed the Biden administration's move to export raw vaccine materials as an "essential first step," but added that the U.S. needed to "double down by also shipping AstraZeneca vaccine doses" to India.
Newsweek has contacted the White House for comment.
India reported 352,991 new COVID-19 cases on Monday morning, setting a new world record for the fifth day straight. Deaths also rose by more than 2,800 as hospitals struggled to cope with the number of patients on wards.
Several countries have offered India help in of ventilators, oxygen supplies and other equipment for treating more severe cases of the virus. U.K. Foreign Secretary Dominic Raab said the country had sent a shipment of ventilators and oxygen on Monday. France also pledged to send oxygen equipment to India this week.
Chinese authorities also said last week that they were ready to help India get the spread of COVID-19 under control and treat patients.