Democrats Call for Barr, Sessions to Testify 'Under Oath' After Report Says Trump DOJ Seized Lawmakers' Data
Democrats are demanding that former attorneys general Bill Barr and Jeff Sessions testify under oath after it was reported that the Justice Department seized lawmakers' data during the Trump administration.
Senate Majority Leader Chuck Schumer and Senate Judiciary Committee Chairman Dick Durban released a statement Friday calling for Barr and Sessions to appear before the committee for questioning.
"The revelation that the Trump Justice Department secretly subpoenaed metadata of House Intelligence Committee Members and staff and their families, including a minor, is shocking," the statement read. "This is a gross abuse of power and an assault on the separation of powers."
Schumer and Durbin said if Sessions, Barr and other officials involved refuse to voluntarily appear before the Senate Judiciary Committee, they are "subject to subpoena and compelled to testify under oath."
They also called for multiple investigations by the Justice Department's inspector general and Congress.
The demands come a day after The New York Times reported that federal prosecutors during former Donald Trump's presidency subpoenaed Apple for data from the accounts of at least two Democrats on the House Intelligence Committee.
Prosecutors were reportedly looking for the sources behind news stories about contacts between Russia and Trump associates.
The Times said inquiries began under Sessions, Trump's first attorney general, but hit a roadblock when data and other evidence found no ties between the committee and the media leaks. Barr, who replaced Sessions after he was forced out of the administration, later revived the investigations.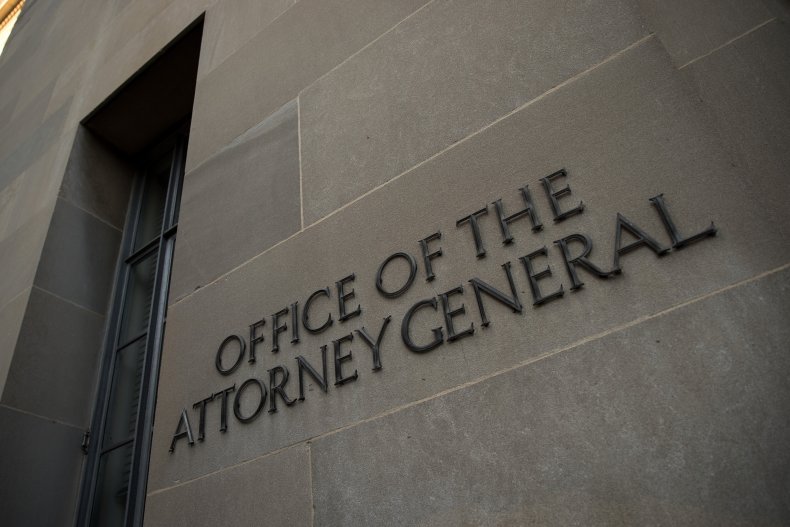 Overall, the records of at least a dozen people connected to the committee were seized in 2017 and 2018, according to the Times, including those of Democratic Representative Adam Schiff.
Schiff, the chairman of the Intelligence Committee, has also called for the Justice Department's internal watchdog to investigate the matter.
"Though we were informed by the Department in May that this investigation is closed, I believe more answers are needed, which is why I believe the Inspector General should investigate this and other cases that suggest the weaponization of law enforcement by a corrupt president," Schiff said in a statement.
Representative Eric Swalwell said he was also notified that his data had been subpoenaed and supported Schiff's call for the inspector general to launch an investigation.
"Like many of the world's most despicable dictators, former President Trump showed an utter disdain for our democracy and the rule of law," Swalwell wrote in a Twitter post.
Newsweek reached out to the Justice Department for comment but didn't receive a response before publication.