Key Bernie Sanders Supporters Say He Should Concede to Hillary Clinton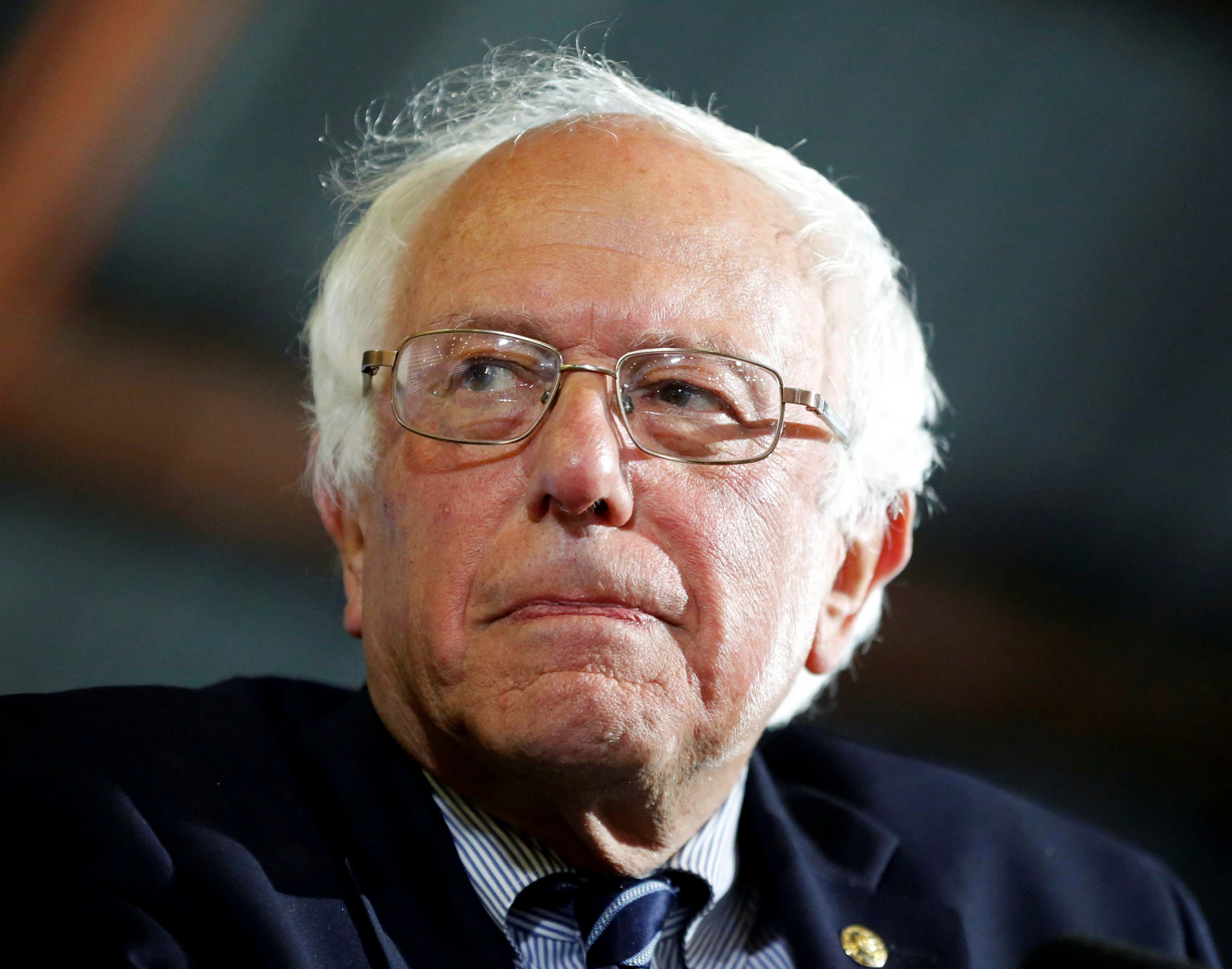 Top Democrats, including some key Bernie Sanders supporters, want the Vermont senator to concede defeat to Hillary Clinton now that she has all but sewed up the party's presidential nomination with forceful victories in delegate-rich California and New Jersey as well as two other states. But Sanders says his campaign will soldier on to the final primary contest, in Washington, D.C.
"Next Tuesday we continue the fight," Sanders told supporters on Tuesday night. "We are going to fight hard to win the primary in Washington, D.C., and then we take our fight for social, economic, racial and environmental justice to Philadelphia."
The Associated Press called the race for Clinton a day before voters in six states headed to the polls Tuesday—a move that Sanders supporters called premature and that Clinton's camp worried was an anticlimactic way to usher in her historic victory. They also worried it might discourage her supporters from voting. But Clinton voters turned out in force, lengthening the former secretary of state's already nearly insurmountable lead.
Soon after Clinton's wins on Tuesday, top players in the Democratic Party began calling for unity and urging Sanders to throw in the towel, despite his vow to fight on. Sanders's sole supporter in the Senate, Jeff Merkley (D-Ore.), told The Washington Post that he thinks it's time for him to go.
"Once a candidate has won a majority of the pledged delegates and a majority of the popular vote, which Secretary Clinton has now done, we have our nominee," Merkley said. "This is the moment when we need to start bringing parts of the party together so they can go into the convention with locked arms and go out of the convention unified into the general election."
On top of pledged delegates, Clinton also leads in superdelegates—the elected officials and party leaders who are free to support whomever they want. In April, after Sanders lost the New York primary to Clinton, his campaign manager, Jeff Weaver, said they would try to win over superdelegates pledged to Clinton before the party's convention. But some Sanders allies, including Merkley, don't support that plan.
"I would not support a battle that involves trying to flip superdelegates," he told the Post.
Meanwhile, other Sanders supporters are beginning to echo Merkley. Representative Raúl Grijalva of Arizona, co-chair of the Congressional Progressive Caucus and Sanders's first congressional supporter, told the Post he thinks Sanders should give in sooner rather than later. "The reality is unattainable at some point," he told the paper. "At some point, when we're trying to flip 400 superdelegates and it's not gaining traction, I think you have to come to the conclusion that it's not going to happen."
Other Democrats were more strident. Senator Dianne Feinstein of California told Politico she thinks Sanders's attempt to flip superdelegates is "divisive in and of itself." And Senator Barbara Mikulski of Maryland seemed perturbed that Sanders has yet to concede. "Today is Hillary's day. Today is Hillary's day. Today is Hillary's day," she said. Adding to the calls were Senators Martin Heinrich of New Mexico, Bill Nelson of Florida, Jeanne Shaheen of New Hampshire, Robert Menendez of New Jersey, Joe Manchin of West Virginia and Claire McCaskill of Missouri.
"It's time to focus on making sure there's an adult in the White House and not Donald Trump," Manchin said.
For the Clinton camp, getting Sanders supporters on board now becomes a top priority. Some Democrats worry that Trump presents a more attractive option to Democratic voters than Clinton—a concern neither Sanders nor Trump has done much to assuage. On Tuesday night, Trump reached out to embittered Sanders voters on Twitter, asking for their votes. The "greatest way to get even with her Highness," Trump tweeted, is a vote for him. "[A]t least you'll have a job."