Democrats Call for CDC to Place Temporary Halt on Passenger Cruises
Two U.S. Democrats asked Centers for Disease Control and Prevention (CDC) Director Dr. Robert Redfield to resume its no-sail order on passenger cruises on Friday after a small COVID-19 breakout on a Caribbean cruise ship.
Individuals on several cruise ships tested positive for COVID-19 during the beginning stages of the pandemic, causing some ships to be placed into quarantine. In March, the CDC ordered passenger cruise lines to cease operating in order to help mitigate the worldwide spread of the virus.
That order was modified in October to allow a phased reopening of the cruise line industry. The November cruise by the Sea Dream I was the first one to sail after the no-sail order had been lifted. After reports that passengers aboard the ship had tested positive for coronavirus, Connecticut Senator Richard Blumenthal and California Representative Doris Matsui sent a letter to Redfield asking for a pause on cruise operations.
"As COVID-19 cases skyrocket across the country, it is unconscionable for the CDC to move forward on a plan to resume operations given the ongoing risks," the Friday letter said. "While we appreciate the difficult economic situation cruise line operators face and the desire of many cruising enthusiasts to restore a sense of normalcy, the CDC must always put health and safety first to prevent further spread of this deadly virus and save lives."
Blumenthal and Matsui requested that the no-sail order be extended until "a time when the health and safety of passengers and crew can be assured."
Newsweek reached out to the CDC for comment.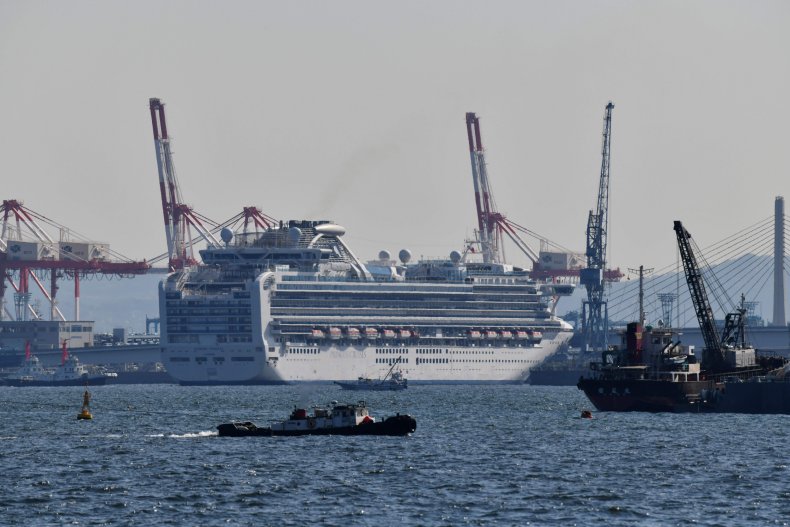 According to reporting by Gene Sloan, a writer for travel website The Points Guy who is a passenger on the Sea Dream I, seven passengers have tested positive for the coronavirus. A family of five staying in the same group of cabins received positive results from the rapid COVID-19 test, as did a married couple who shared the same accommodations. The ship is currently docked in Barbados.
Some passengers that tested negative for COVID-19 are expected to be allowed to exit quarantine on Saturday and return to their countries of origin.
Large cruise companies, such as those owned by the Carnival Corporation, have taken large financial losses because of the no-sail order. In the third quarter of 2020, Carnival reported a net loss of $2.9 billion.
"The pause in guest operations continues to have a material negative impact on all aspects of the company's business, including the company's liquidity, financial position and results of operations," read a third-quarter 2020 financial summary from Carnival Corporation.
The Diamond Princess, a ship owned by Princess Cruises which is part of the Carnival company, experienced an outbreak of coronavirus in February. Approximately 3,700 passengers and crew were held in quarantine for 39 days in Yokohama, Japan. Roughly 700 people contracted the virus with 13 fatalities attributable to the virus outbreak.