Democrats Accused of 'Anti-Catholic Bigotry' by Knights of Columbus Over Trump Judicial Nominee Questioning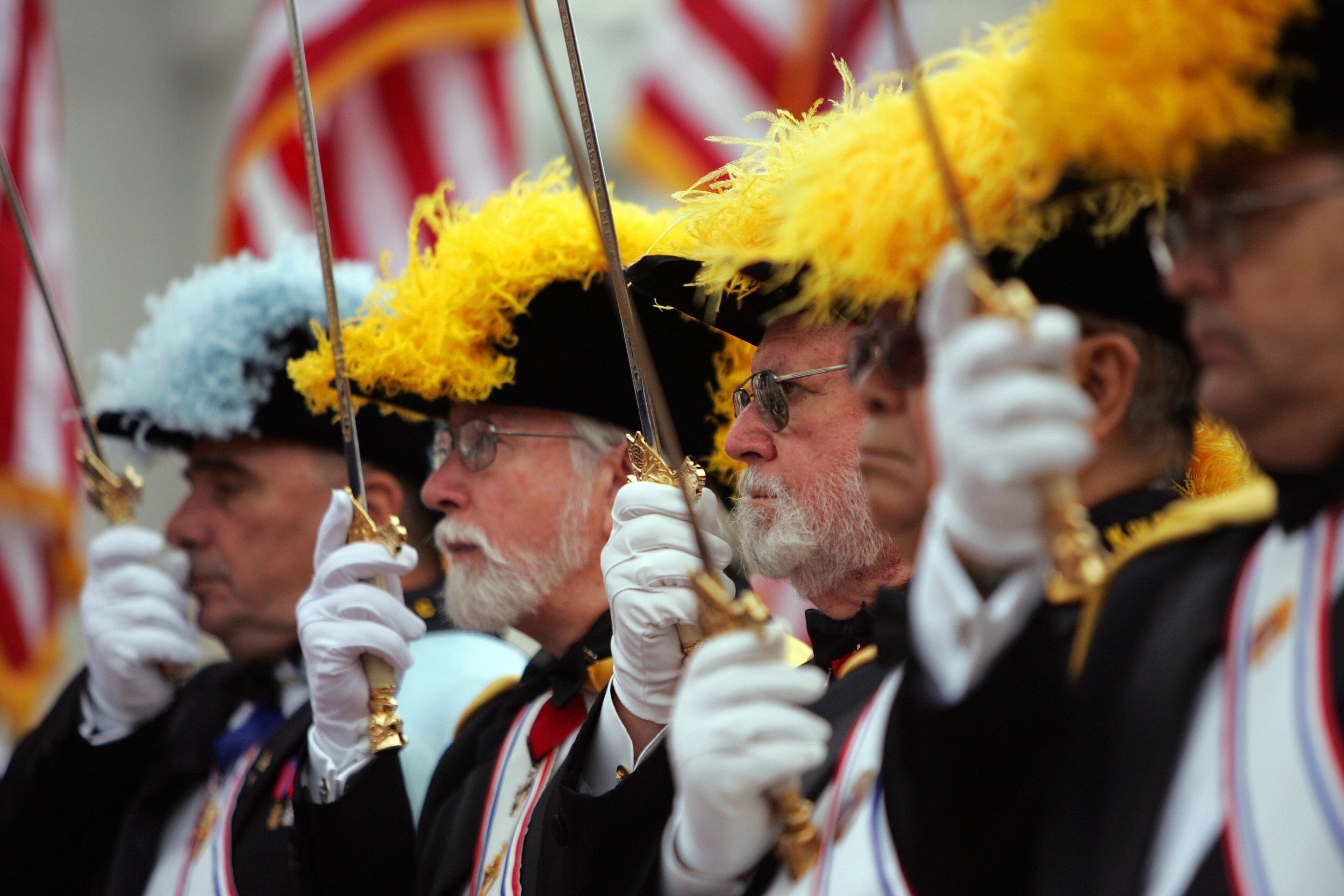 The Knights of Columbus, the world's largest Catholic fraternal organization, accused Democratic Senators Kamala Harris and Mazie Hirono of invoking America's anti-Catholic history in their questioning of a judicial nominee about his membership to the club.
The senators directed a series of questions to Brian Buescher, President Donald Trump's nominee for the U.S. District Court in the District of Nebraska, about how his membership with the service organization might affect his decisions as a federal judge.
"If confirmed, do you intend to end your membership with this organization to avoid any appearance of bias?" asked Hirono. The Hawaiian senator was referring to the organization's prior support of California's Proposition 8 to ban same-sex marriage. She also asked him if he would recuse himself "from all cases in which the Knights of Columbus has taken a position."
Buescher told Hirono that the Knights of Columbus "is a Roman Catholic service organization with approximately 2 million members worldwide" and did not influence their political positions at all. Furthermore, he said, "the Knights of Columbus does not have the authority to take personal political positions on behalf of all of its members."
Harris asked similar questions, pointing out that the leader of the Knights called abortion "a legal regime that has resulted in more than 40 million deaths." Buescher has taken an anti-abortion stance in the past but said that he was 18 when he joined the organization and was unaware of its views on abortion at the time.
He assured Harris that he would "faithfully apply all United States Supreme Court and 8th Circuit Court of Appeals precedents" on gay marriage and abortion.
The questions caught the attention of Knights of Columbus spokesperson Kathleen Blomquist, who spoke of a long history in America of discriminating against Catholics in her response. "Our country's sad history of anti-Catholic bigotry contributed to the founding of the Knights of Columbus, and we are proud of the many Catholics who overcame this hurdle to contribute so greatly to our country," she told the Catholic News Agency.
"We were extremely disappointed to see that one's commitment to Catholic principles through membership in the Knights of Columbus—a charitable organization that adheres to and promotes Catholic teachings—would be viewed as a disqualifier from public service in this day and age," she added.
While running as a candidate in the Republican primary election for Nebraska attorney general in 2014, Buescher described himself as "avidly pro-life" and said that his anti-abortion stance was part of his "moral fabric."