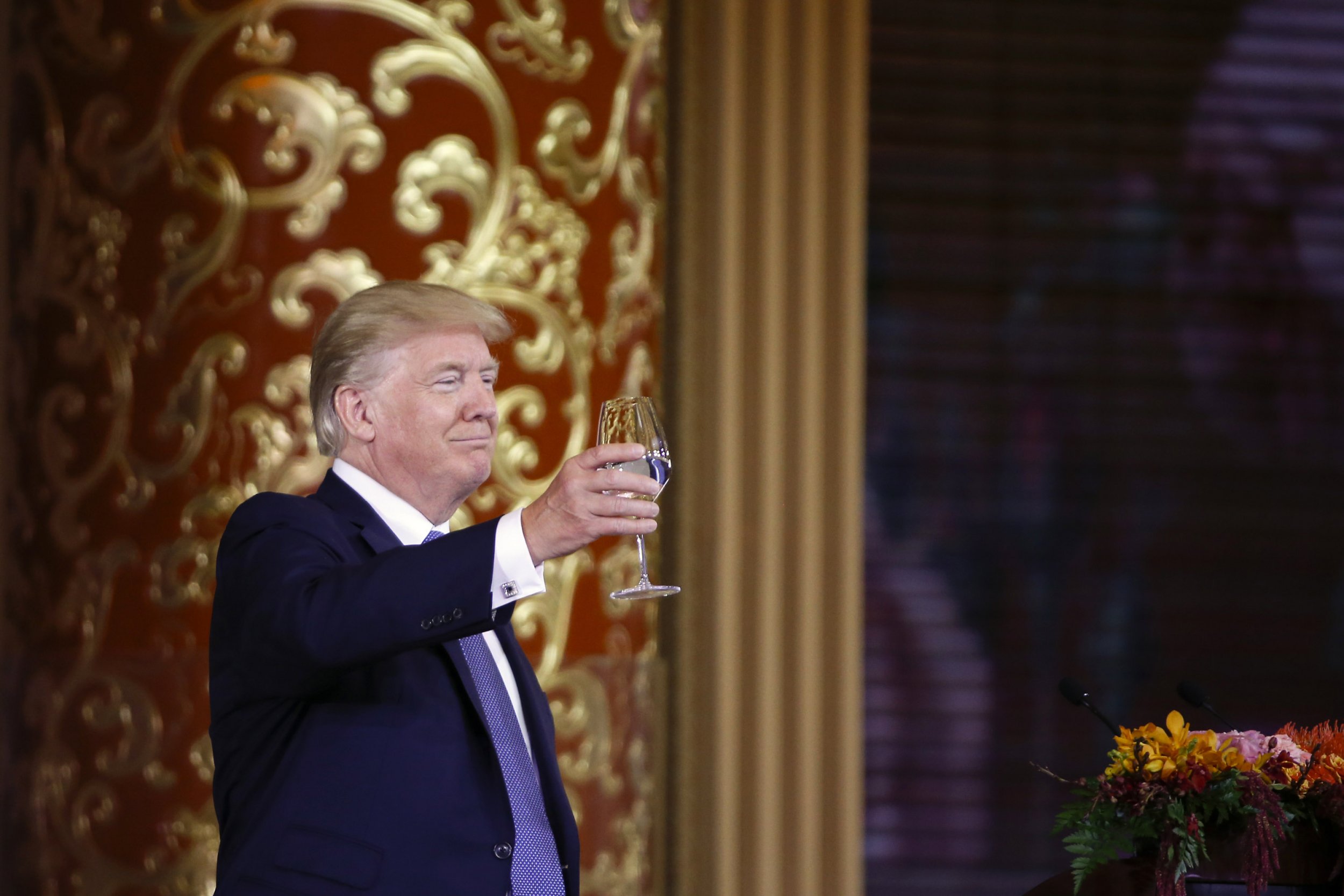 More than 60 House Democrats are calling for an ethics investigation over the "extremely short time frame" between a $500 million loan the Chinese government made to an Indonesian theme park with Trump Organization properties, and President Donald Trump's move to save the Chinese telecommunications firm ZTE.
Related: Democrats Back 'Impeach Trump' Candidates, Poll Shows
In a letter addressed to U.S. Office of Government Ethics Acting Director David Apol, tweeted by U.S. Representative David Cicilline of Rhode Island on Sunday, Democrats pointed out that Trump had his administration save ZTE from financial collapse three days after reports of the Chinese government's massive loan to the theme park that will include a Trump-branded hotel and golf course, residences and shops.
"We believe that these events raise several potential constitutional and ethical violations," the letter stated. "First, the Chinese governments loan may invoke the Emoluments Clause of the United States Constitution, which prohibits officials holding an 'office of profit or trust' from accepting payment or gifts from a foreign government without the consent from Congress."
Trump has refused to divest from his business interests, handing day-to-day operations of the Trump Organization to his two eldest sons but maintaining a revocable trust that he can draw funds from anytime.
"Furthermore, the extremely short time between the Chinese government's loan and President Trump's order to roll back penalties on ZTE warrants a review of any applicable federal ethics regulations," the letter continued.
Reports of the Chinese government's loan for the theme park development to be constructed by a Chinese state-owned company with several Trump properties were revealed on May 11, and a few days later Trump helped ZTE, which had breached an agreement to pay a $1.2 billion fine for conspiring to sell U.S. technology to North Korea and Iran.
As a result, the Commerce Department prohibited U.S. companies from doing business with ZTE for seven years, but the sales ban was lifted.
"I closed it down then let it reopen with high level security guarantees," Trump tweeted of ZTE on Friday. "Dems do nothing ... but complain and obstruct."
Democrats who signed the letter asked Apol to investigate whether Trump got consent from Congress before the $500 million loan benefiting his properties at the theme park; whether the Emoluments Clause applies to the loan; and whether there was a conflict of interest with Trump or a member of his administration rolling back restrictions on ZTE.
The White House and the Trump Organization did not immediately respond to requests for comment from Newsweek on Monday.