Democrats Demand Hearing Over Trump's Decision To Pardon Arpaio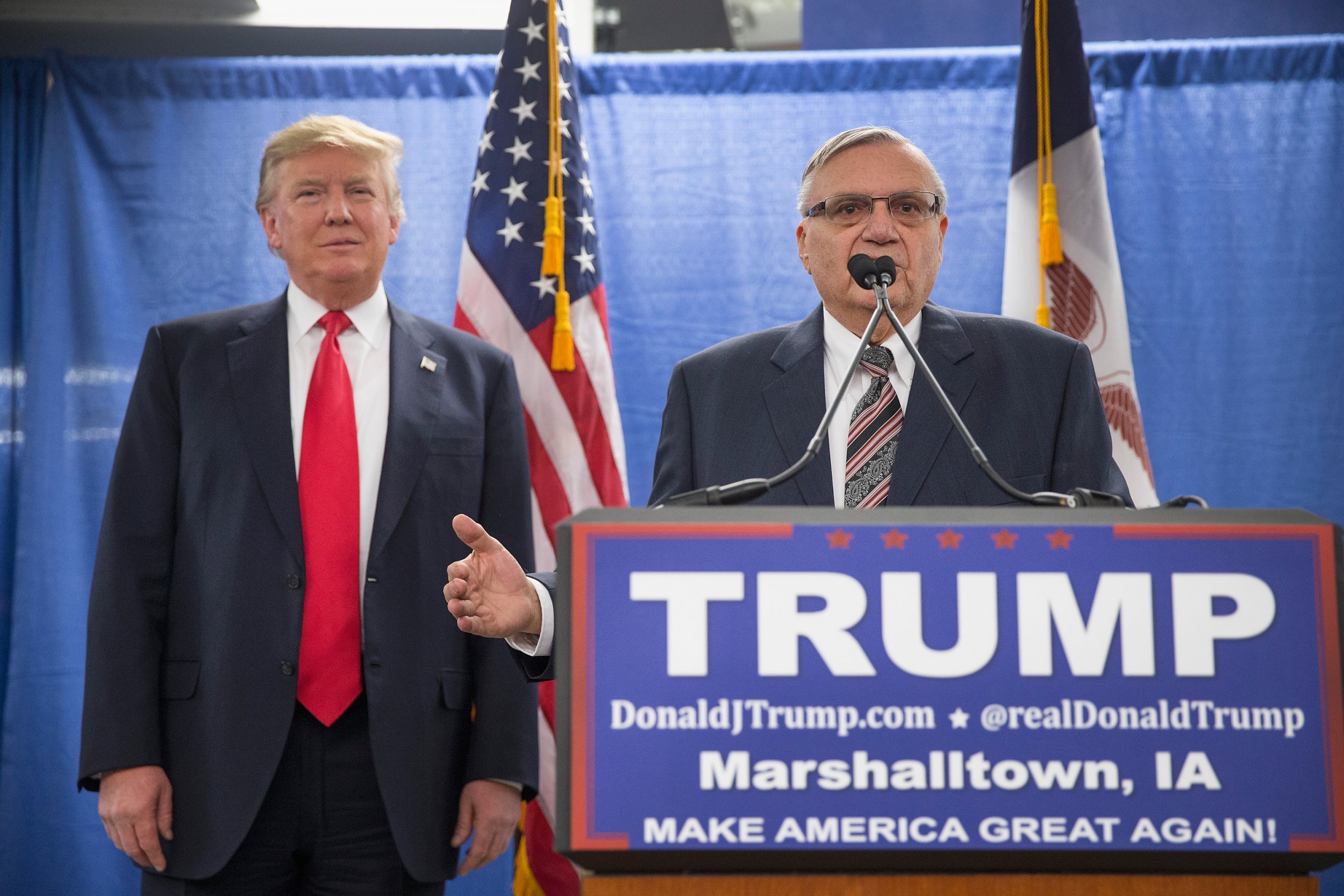 House Democrats have called for a hearing over President Donald Trump's decision to pardon controversial former sheriff Joe Arpaio.
Trump's decision to shield Arpaio, who was convicted of contempt of court for ignoring a ruling on his use of racial profiling, has prompted a backlash from civil rights groups and a number of lawmakers.
And now Democrats on the House Judiciary Committee said in a letter to the committee's chairman, Rep. Bob Goodlatte, that they believed Trump's decision to pardon Arpaio "sends an unequivocal signal that institutionalized racial profiling as practiced by Sheriff Arpaio is acceptable," The Daily Beast reported.
The letter, which was signed by the leading Democrat on the committee, Representative John Conyers, along with 16 other lawmakers, requests Goodlatte call an oversight hearing on the pardoning.
"Although the President has wide constitutional authority to issue pardons, there is also ample precedent for our Committee to review pardons as controversial as this one," said the letter, seen by The Hill.
"The pardon is disrespectful to the rule of law in general and to the federal courts in particular; and the President issued the pardon in complete absence of any advisory role by the Department of Justice," the letter added.
The president has defended the pardon in the face of backlash. Arpaio was due to be sentenced October 5 with a potential six-month prison sentence awaiting him.
Speaking to at a press conference on Monday, Trump said of Arpaio: "He's done a great job for the people of Arizona. He's very strong on borders, very strong on illegal immigration.
"He is loved in Arizona. I thought he was treated unbelievably unfairly," Trump added, while also stating the timing of the announcement coming alongside the news of Hurricane Harvey was intended to garner higher television ratings.