Democrats Dig In on Impeachment Witnesses; Say Trump Acquittal 'Meaningless' Without Them
Fully aware the GOP-controlled Senate will vote to acquit President Donald Trump of the allegations he abused his power and obstructed Congress—something that could come as early as Friday—Democrats say that, absent of witnesses, they will not accept the premise he was cleared of wrongdoing.
Some of Washington's top Democratic leaders continue to lean into the argument that a trial deprived of witnesses would be an unfair one and would render an acquittal by the chamber as worthless.
"He will not be acquitted," House Speaker Nancy Pelosi (D-Calif.) said Thursday. "You cannot be acquitted if you don't have a trial, and you don't have a trial if you don't have witnesses and documentation."
The trial headed into its second day of questions and answers Thursday, a segment that will be followed by a contentious debate on Friday over whether to subpoena witnesses—such as former national security adviser John Bolton—and other documents that Democrats have demanded. But with just two Republicans—Mitt Romney of Utah and Susan Collins of Maine—so far signaling they'll back Democrats' effort to summon Bolton, it appears Democrats remain two votes short, leaving the question of witnesses to anyone's guess.
However, Senate Minority Leader Chuck Schumer (D-N.Y.) continued to dig into a claim he's made several times in the past month.
"A trial without truth, without key evidence, without witnesses and documents, would render the president's acquittal meaningless, a giant asterisk next to it because the trial was so rigged in his favor," he said.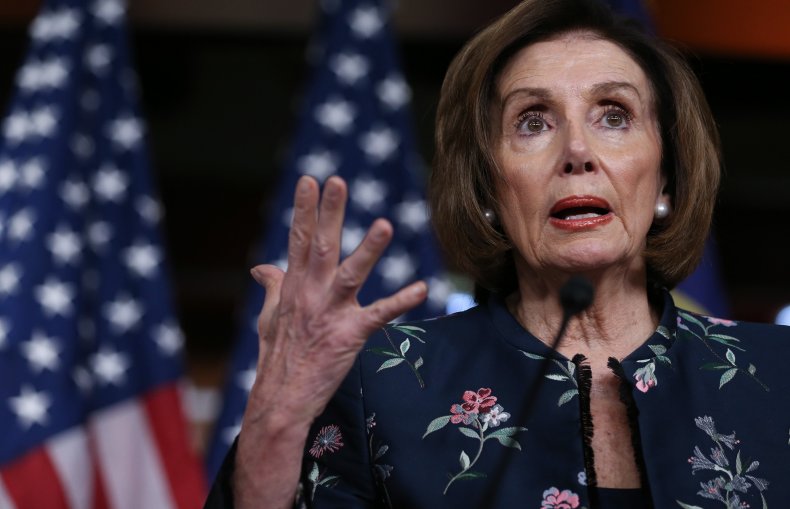 The vast majority of Republicans are content without hearing from witnesses. They, along with Trump's legal defense team advocating for his acquittal, have pitted the blame on House Democrats for rushing through their inquiry and not going to court for Bolton and other potential witnesses whom the White House directed not to testify.
"Even if it's not going to persuade you on impeachment," Sen. Mark Warner (D-Va.) said, "shouldn't we have all of the facts?"
Georgetown Law Professor Jonathan Turley, one of four constitutional scholars who testified to the House Judiciary Committee during the impeachment inquiry, warned the impeachment of Trump could set an unwanted precedent for future presidents.
"I repeatedly encouraged them to wait just a couple months to pursue the testimony of Bolton who indicated that he was prepared to testify with a subpoena," he told Newsweek. Bolton told the House at the time that he would take them to court if they issued a subpoena but has since said he's willing to go before the Senate.
"Proceeding to a vote on this incomplete record is a dangerous precedent to set for this country," Turley added, quoting his testimony. "Removing a sitting President is not supposed to be easy or fast. It is meant to be thorough and complete. This is neither."
Democrats have rebutted the accusations by Republicans they conducted an incomplete investigation and argued that it would have taken far too long to receive a final judicial ruling.
"Justice delayed is justice denied," Pelosi said.
University of North Carolina Law Professor Michael Gerhardt, another one of the legal scholars who testified in the inquiry, said it was the Republicans in the Senate who were performing a "rush job" and a "cover-up that the President has been waging for some time."
"The refusal to call John Bolton on a matter of central significance to the trial will look to the American people now and in the future as an abdication of the Senate to conduct a real, not a sham, trial," Gerhardt told Newsweek.
Pelosi, in what very well could have been her last press conference before the president is acquitted by the Senate, used an 18th Century reference to highlight why Trump is—and remains—a national security threat and a danger to the integrity of future American elections.
"The day we were bringing the articles to the floor, I quoted the midnight ride of Paul Revere. He says, 'the English are coming! The English are coming!'" Pelosi said. "In this case, the Russians are coming. The Russians are coming, and the president has led a clear path for them to interfere, once again, in our elections, as they are currently doing."