Democrats Think Donald Trump Made Santa's Naughty List, Republicans Think Robert Mueller Did, Poll Shows (Really)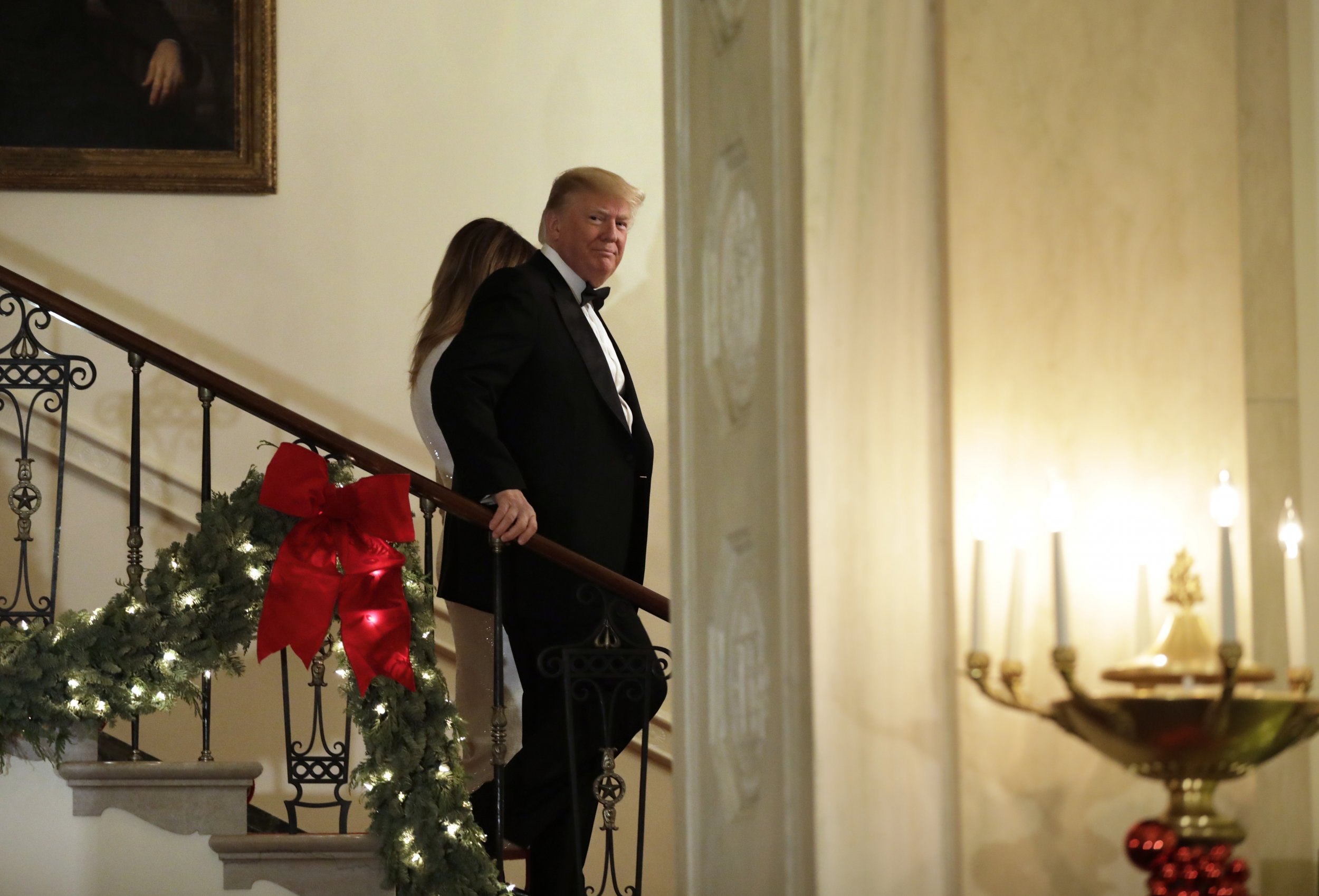 It's no secret that Democrats and Republicans don't agree on much. So it stands to reason they wouldn't agree on Santa's naughty list.
A new survey released Wednesday by YouGov/The Economist actually asked respondents if President Donald Trump was on the naughty list—children avert your eyes—which, of course, is an entirely fictional thing. Oh, and they also asked about special counsel Robert Mueller as well.
The results were about what you'd predict.
Ninety-three percent of Democrats thought Trump made the naughty list, while just 7 percent thought he made the nice list. Meanwhile, a majority of Republicans—73 percent—thought Trump made the nice list, while just 27 percent thought the president was naughty.
However, Republicans were not fans of special counsel Robert Mueller, the man tasked with leading an investigation of Trump and Russia's meddling in the 2016 election. Seventy-eight percent of GOP respondents in the YouGov/The Economist poll said Mueller made Santa's naughty list. Twenty-two percent thought he made the nice list.
Democrats, predictably, viewed Mueller much more favorably—66 percent said he made Santa's nice list, while 34 percent said the naughty list.
Americans overall rated both Mueller and Trump as naughty. Sixty-three percent of all respondents thought Trump was on Santa's naughty list, while 59 percent said the same for Mueller.
The poll from YouGov/The Economist surveyed 1,500 U.S. adults from December 16 through December 18. It had a margin of error of plus or minus 3.2 percentage points.
Mueller has said precious little publicly, so it's unclear on which list he'd place Trump. It's pretty obvious, however, where the president would put the former head of the FBI. He has regularly railed against Mueller as a number of his associates—such as his former lawyer Michael Cohen, his former campaign manager Paul Manafort and his former aide Rick Gates—have pleaded guilty to charges brought forth by the investigation.
"The Russian Witch Hunt Hoax, started as the 'insurance policy' long before I even got elected, is very bad for our Country," Trump tweeted this week, for instance, "They are Entrapping people for misstatements, lies or unrelated things that took place many years ago. Nothing to do with Collusion. A Democrat Scam!"