Democrats Edging Out Republicans for Midterms in 'Generic Ballot' Polling
Democrats now enjoy a small but notable lead over Republicans in the generic congressional ballot with less than three months before crucial midterm elections, according to analysis from poll tracker FiveThirtyEight.
FiveThirtyEight's latest figures show Democrats with 43.9 percent support for control of Congress compared to Republicans' 43.4 percent as of August 15 - a margin of 0.5 percent.
Though the gap is small, it represents a clear shift in Democrats' favor over the past month. On July 15, the poll tracker found that Republicans enjoyed 44.7 percent support to Democrats' 42.9 percent.
For months, it had been widely believed that Democrats were facing potential major losses in the November midterms and could lose control of both the House of Representatives and the Senate.
However, it now appears President Joe Biden's party may be more competitive than previously thought. FiveThirtyEight currently rates Democrats as "slightly favored" to win the Senate and their analysis cites "weak" Republican candidates in some key races.
Nonetheless, the poll tracker still rates Republicans as favored to take the House in November despite the recent Democratic success in the generic congressional ballot.
That analysis raises the prospect of the House and Senate being controlled by different parties and potential legislative gridlock for the two years leading up to the 2024 presidential election.
That last occurred from 2019 to 2021 when Democrats controlled the House and Republicans held the Senate - it now appears the opposite situation could prevail after November.
This would be far from the Democrats' worst-case scenario, however. Though the party would prefer to retain control of both chambers, a divided Congress may reduce the risk of Republicans impeaching President Biden or attempting to pass legislation the president would veto.
However, Democrats are very unlikely to be able to pass their own legislation if Republicans gain control of either chamber and polls suggest Biden's party will not retain both the House and Senate.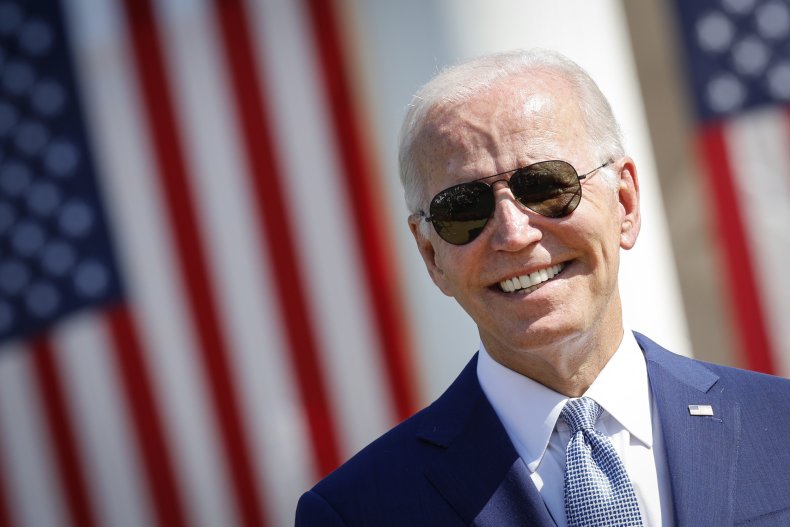 Republicans' best-case scenario would see the party take control of both chambers and would allow them to stymie the Biden administration, potentially launch investigations into the last two years of Biden's presidency and set the agenda for the next two years.
It is not possible to say what effect the Biden administration's recent successes may have had on polling. Democrats successfully passed the Inflation Reduction Act of 2022 this month and Biden is expected to sign it on Tuesday. Biden has also won recent legislative successes with the CHIPS Act in July and Bipartisan Safer Communities Act in June.
The U.S. also added 528,000 new jobs in July and gas prices have continued to come down. Biden's own approval rating has also improved and stood at 40.2 percent as of August 15 in FiveThirtyEight's analysis, while disapproval was 55.2 percent.