Democrats Fire Back at Sarah Huckabee Sanders Over Her Claim They're Too Stupid to Understand Trump's Taxes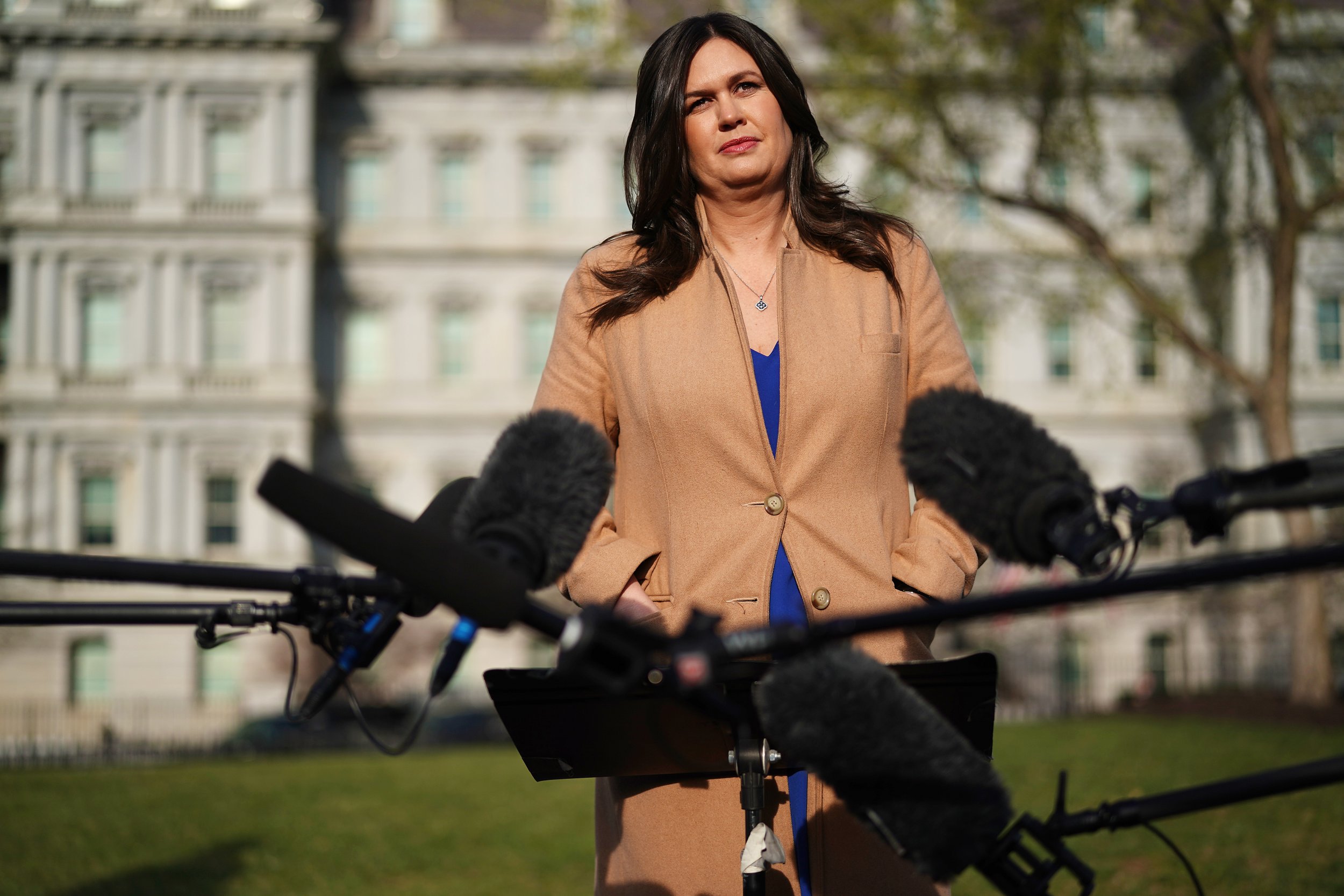 Several Democrats fired back at White House Press Secretary Sarah Huckabee Sanders over comments she made asserting that House members aren't "smart enough" to understand President Donald Trump's tax returns.
Although House Democrats have requested the Internal Revenue Services (IRS) turn over several years of Trump's personal and business tax documents by April 23, Sanders on Sunday claimed that lawmakers in Congress aren't "smart enough" to adequately interpret the president's finances.
"Dear @PressSec Sarah Sanders: How about sending us the tax returns of @POTUS as required by law. If we are not smart enough to understand them, we will send them back. Pinky promise," Rep. Ted Lieu tweeted Sunday. "I am smart enough to understand @realDonaldTrump is gutting preexisting conditions coverage."
"There's an old saying. When the law is on your side, pound the law. When the facts are on your side, pound the facts. If neither the facts or law are on your side, pound the table. And then there's whatever this is," Rep. Adam Schiff (D-Califf.) tweeted.
Rep Diana DeGette (D-Colo.) shared a report of Sander's statement and commented, "Try us."
"Our freshman class includes intelligence analysts, nurses, veterans, and - ahem - law professors," Rep. Katie Porter (D-Calif.) — a tenured professor at the Univerisity of California, Irvine School of Law — added. "I think we can handle it."
Sanders made the comment during an appearance on Fox News Sunday, where she discussed Democrats' demands for Trump's tax returns with host Chris Wallace. When asked by Wallace whether the president intends to order the IRS to reject the House Ways and Means Committee's request for his tax documents, Sanders said: "The president has been clear since the beginning. As long as his taxes are under audit, he's not gonna release them. He's also filled out hundreds of pages in financial disclosures."
"Will he tell the IRS not to release them though?" Wallace pressed.
"We'll have to see what happens on that front, but the president's been clear. This issue has already been litigated; we went through it in 2016," the White House press secretary said. "One of the biggest things that I think people aren't seeing is the fact that the only reason that the Oversight Committee has the ability to request someone's taxes are for the purposes of determining policy. This has nothing to do with whether or not they're going to determine policy. This is all about political partisanship."
Despite Sanders' assertion that the House Oversight Committee had requested Trump's tax documents, it was the House Ways and Means Committee who did so. Authority to request tax returns and information is granted by federal law to several committees, including the Ways and Means but not the Oversight Committee.
"This is a dangerous, dangerous road and frankly, Chris, I don't think Congress — particularly not this group of congressmen and congresswomen — are smart enough to look through the thousands of pages that I would assume that President Trump's taxes will be," Sanders added. "My guess is that most of them don't do their own taxes, and I certainly don't trust them to look through the decades of success the president has had."
The House Ways and Means Committee Chairman Richard Neal originally gave IRS Commissioner Charles Rettig an April 10 deadline to comply with handing over six years worth of Trump's returns, but on Saturday the deadline was extended to later in the month.
Treasury Secretary Steve Mnuchin explained why the IRS could not process the committee's request in time. "The legal implications of this request could affect protections for all Americans against politically-motivated disclosures of personal tax information, regardless of which party is in power," Mnuchin said, noting that his department had "begun consultations with the Department of Justice to ensure that our response is fully consistent with the law and the Constitution."
In another letter to Rettig sent on Saturday, Neal asserted that the legislation allowing him authority to request the tax returns is "unambiguous and raises no complicated legal issues that warrant supervision or review" and said Mnuchin's explanation lacked "merit."
Watch the Fox News Sunday segment below: