Democrats Set to Flip Senate, Expand House Majority at 2020 Election: Forecasts
Democrats are set to overturn the Republican majority in the Senate and extend their control of the House of Representatives as several congressional races come to a close today, forecast data shows.
According to two separate congressional forecasts, Democrats have a roughly eight-in-ten chance of winning a majority in the upper chamber, and an almost 100 percent chance of maintaining or building on their majority in the lower chamber.
Speaking on MSNBC on Monday night, Democratic House Speaker Nancy Pelosi said: "I feel confident that we will win the House, very possible we'll win the Senate, and on January 20 Joe Biden will be inaugurated president of the United States."
The House forecast published by FiveThirtyEight estimates that Democrats have an 80 percent chance of keeping between 225 and 254 seats in the 435-seat chamber. At the time of writing, the party controls 232 seats in the House, while the GOP holds 197.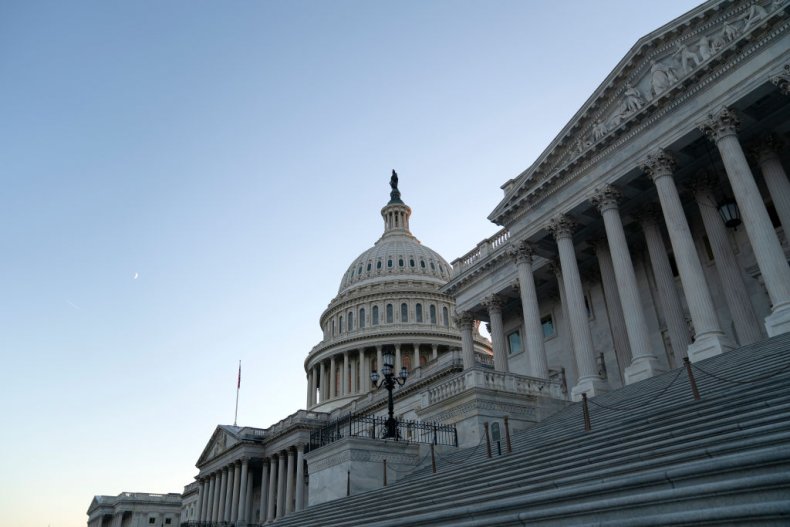 Another forecast model from The Economist shows the Democrats have a better than 99 percent chance of keeping the House within a predicted range of 226 to 264 seats and a little more than half of the popular vote.
The party's median number of seats under the forecast sits at a predicted 244, an increase of just 2 seats since the model was run on September 2. Its projected share of the popular vote has not budged over the same period.
Cook Political Report analysts also favor the odds of Democrats winning "anything from 5-20 seats" with a probable gain of 10 to 15 seats on election night, according to the firm's Dave Wasserman.
The analyst group's latest tally rates 17 Republican seats as "toss-up" contests that will be closely contested, and predicts that a further 14 GOP seats only "lean" toward the party on Election Day.
Senate forecasts are tighter by comparison, but still tend to strongly favor the Democratic Party's hopes of taking control of Congress and the White House at the start of next year.
FiveThirtyEight's Senate forecast shows Democrats winning control of the upper chamber in 75 out of every 100 simulations it ran, while the GOP kept control in the remaining forecasts. According to the model, Democrats are forecast to have 52 seats in the Senate on average after all votes are counted tonight.
The Economist forecasts slightly worse odds for the Republican Party, predicting that it has only a 19 percent chance of holding on to its crucial majority in the upper chamber. Much like FiveThirtyEight, the model predicts Democrats will control roughly 52 seats in the 100-seat Senate.
Cook Political Report analysts rate nine GOP-held Senate seats as leaning Democrat or "toss-up" contests as voters take to the polls, while only one Democratic seat in Alabama is expected to swing toward the GOP tonight.