House Democrats have withdrawn a bill that would've honored Capitol and D.C. police who defended the federal building during the January 6 insurrection. Democrats reportedly tabled the bill after Republicans threatened to prolong the voting on it and 12 others into the early morning hours.
Roughly 140 police officers were injured during the January 6 insurrection, including one with a broken spine, a lost eye, lost fingers and some with brain damage.
A bill introduced by Democratic House Speaker Nancy Pelosi of California would have awarded Congressional Gold Medals to the Capitol Police and the D.C. Metropolitan Police for their service during the riots. The bill would've given each police force a single medal and a third medal to the Smithsonian Institution. The bill had bipartisan support with over 300 co-sponsors.
The bill was one of 13 that Democrats had hoped to approve during the suspension calendar, a period of time typically used for passing non-controversial bills.
The suspension calendar, which can only be approved by the House Speaker, suspends the usual House rules for bill approval. It streamlines the process by limiting debate and forbidding amendments from being attached to individual bills.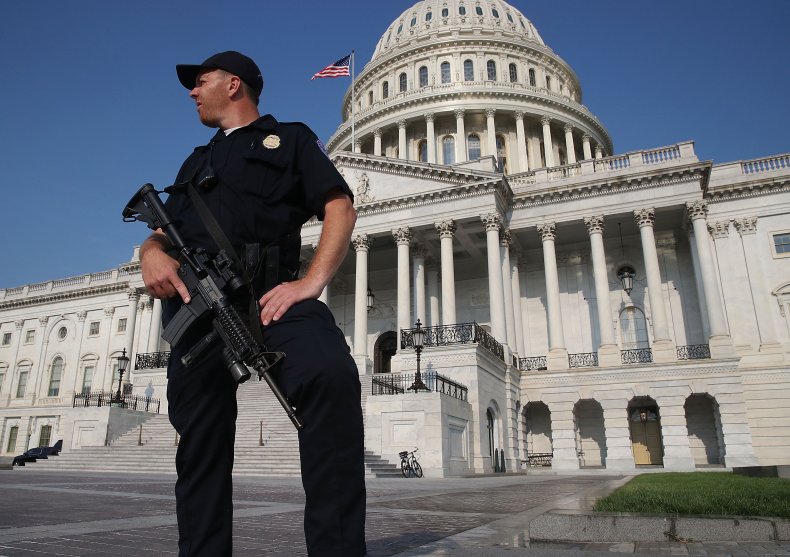 However, conservative Republicans in the lower congressional chamber threatened to demand a roll-call vote on each bill instead, The Hill reported.
Such a vote requires hundreds of representatives to individually log their votes. As such, it would've made the bill approval process take 10 hours or more, extending it into Tuesday's early morning hours.
"Way to thank them," the office of Democratic House Majority Leader Steny Hoyer replied, referring to the officers in his response to the Republican threat.
It's unclear why House Republicans sought to prolong the voting process as several of the bills had bipartisan support. Newsweek contacted Republican House Minority Leader Kevin McCarthy of California for comment. Democrats have pledged to pass the bills at a later date.
The effort is just the latest Republican attempt to delay business in the House. Last week, Georgia Representative Marjorie Taylor Greene's attempted to prematurely adjourn the House for the third time in a six-day period.
Greene made each of her attempts in protest of Democratic legislation and comments introduced in House. Each attempt also disrupted congressional work by forcing House members to return to the floor to vote on a possible adjournment.
While no House Republicans opposed Greene's first motion to adjourn and only two opposed her second motion, 18 House Republicans voted against her third motion. The increasing number of members from her own party voting against her reflected a growing Republican distaste for her disruptive efforts, commented Washington Post congressional reporter Paul Kane.