This Is How Democrats Can Still Save Immigrants From Trump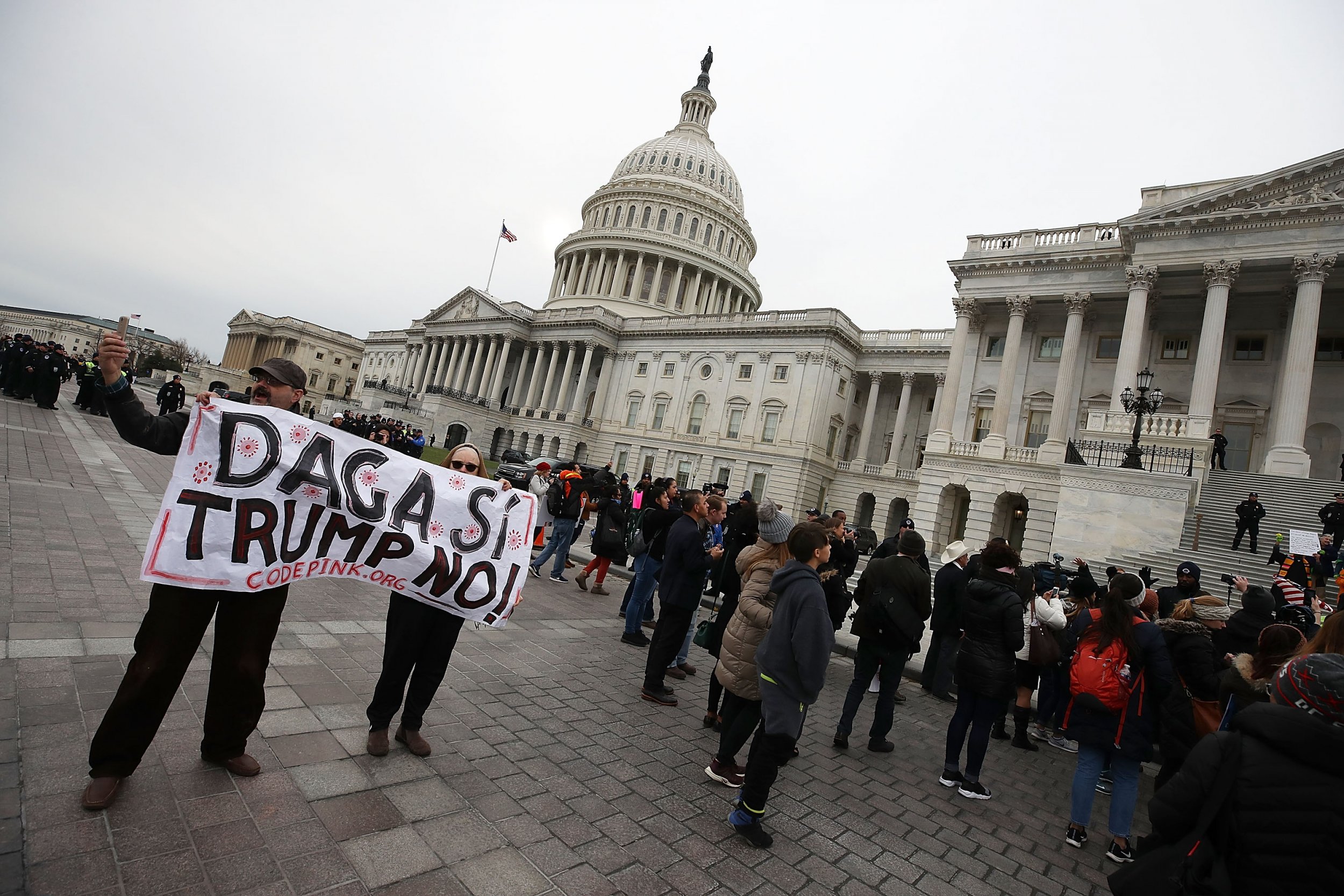 The lone leverage Democrats have over President Donald Trump and the ruling Republican party to protect the nation's so-called Dreamers from deportation is to tie the legislation to a critical spending bill that would keep the government running, political strategists and policy analysts told Newsweek.
If the legislation needed to avoid a government shutdown doesn't include a Deferred Action for Childhood Arrivals (DACA) program provision, strategists say, there will be no incentive for the Republican majority to ever pass a stand-alone solution for the nearly 1 million DACA recipients who could face deportation when the program ends in March, despite promises by Trump on Tuesday that a stand-alone bipartisan bill is in the works and comprehensive immigration reform will follow.
Congress passed a stopgap spending bill last month to avoid a shutdown, which expires January 19. The opportunity for a Democratic victory is in the final bill, Diana Pliego, a policy associate at the National Immigration Law Center, told Newsweek.
"It's true that Democrats are in the minority, however, in order to get a spending bill passed, Republicans need to work across the aisle, particularly in the Senate," Pliego said. "They need eight Democratic votes in order to pass a bill."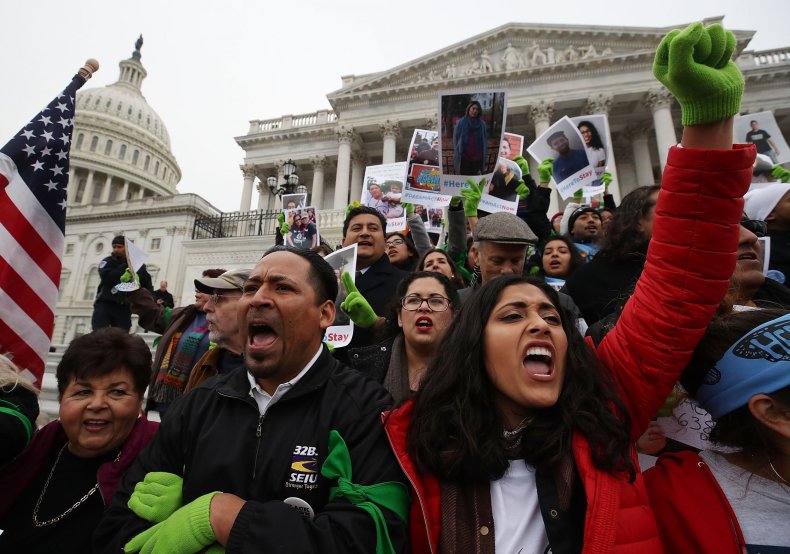 Lorella Praeli, director of immigration policy and campaigns for the American Civil Liberties Union, said Republicans can't pass immigration reform alone. "Every opportunity they've had to do that in the last few years suggests that they can't do it, because they will go through an open amendments process, the more extreme voices in the caucus will load it up with poison pill amendments and we won't be able to get it done," she said.
Senate Minority Leader Chuck Schumer, who did not attend Tuesday's meeting with the president, said a DACA fix will be included in the spending bill, not negotiated in a separate bill. "We continue to believe and insist that it be in this (spending) bill," Schumer said Tuesday.
Trump on Tuesday permitted the press into a meeting with a bipartisan group of lawmakers from both chambers of Congress to hammer out the parameters of a deal to protect some immigrants from deportation. The president said he wants to pass a clean bill for Dreamers, but his version of a clean bill has strings attached. The legislation will address DACA in exchange for reforms for chain migration, the visa lottery and border security, the White House said. Trump's hotly contested border wall is an element of border security, the president said.
"You need it ... I'd love not to build the wall, but you need the wall," Trump said Tuesday.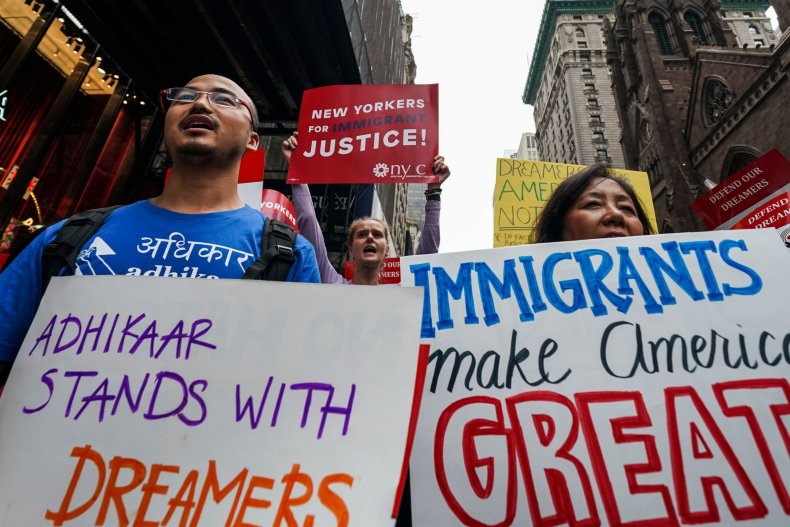 The DACA program was enacted by President Barack Obama in 2012. It gives adults brought illegally to the U.S. as children protection from deportation as long as recipients go to school, work and avoid criminal activities. Trump in September announced the wind-down of the program, directing the Department of Homeland Security to stop processing new and renewal applications. The president then asked Congress to act to save it, but DACA recipients could begin to lose their status in March.
If Democrats fail to fit DACA legislation into the spending bill or are forced to fund a border wall in a standalone bill in exchange for a fix, the party could take a huge it. Not only will the party lose support from some Latino voters, it'll lose support from party members in general who simply oppose spending an estimated $18 billion to build a wall they claim would not deter illegal crossings, Praeli said.
The wall is also unpopular among Republican lawmakers. Only 69 of the 292 Republicans on Capitol Hill said they support the president's initial $1.6 billion budget request to begin construction, the findings of a USA Today Network survey of the lawmakers published in September concluded.
Trump has built eight border wall prototypes, but the 2,000-mile project remains unfunded amid the political opposition.