The United States is investigating a cyberattack against the Republican National Committee (RNC), White House Press Secretary Jen Psaki said on Wednesday. Though it has not been determined who committed the attack, Russian hackers are believed to be responsible.
The investigation will reportedly be conducted by the Federal Bureau of Investigation and the Cybersecurity and Infrastructure Security Agency, Psaki said, according to Bloomberg.
Psaki spoke with reporters aboard Air Force One while traveling with President Joe Biden to Illinois. "We will determine attribution and make a decision accordingly," she stated.
The cyberattack occurred last week on Synnex, a contractor that provides IT services for the RNC. It is unknown if any sensitive information was exposed during the hacking. Danielle Alvarez, the GOP communications director, has denied its computers were hacked, but did say one of its Synnex providers was exposed. In a statement on Tuesday, Alvarez also claimed that "no RNC data was accessed."
Synnex released its own statement on Tuesday, saying the company was "aware of a few instances where outside actors have attempted to gain access, through Synnex, to customer applications within the Microsoft cloud environment."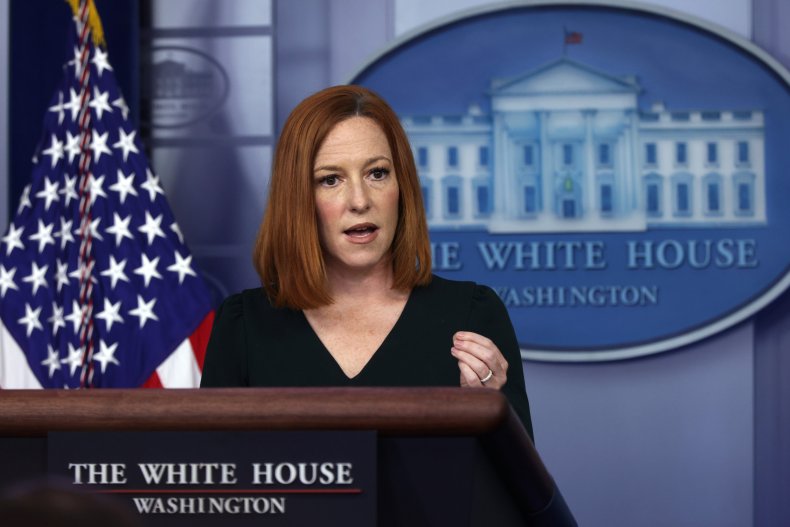 The company further wrote it is currently investigating the attack with Microsoft and a third-party security firm.
In an earlier story, Bloomberg reported it is believed Russian state hackers affiliated with the group Cozy Bear may be behind the actions against Synnex.
The cyberattack against the RNC follows another hacking carried out on July 2 against the technology firm Kaseya. The attackers are demanding $70 million to unlock Kaseya's data in what some experts have called the largest ransomware case in history.
Psaki spoke of the recent attacks during a press conference on Tuesday, saying companies should not pay ransom, otherwise it will only encourage cybercriminals.
The hackers behind Kaseya are also believed to be residing in Russia. Other high-profile cyberattacks in recent months believed to have come from inside Russia include the major attack on the Colonial Pipeline and on the meat supplier JBS.
Biden discussed cybersecurity with Russian President Vladimir Putin when the two met in June in Geneva. The U.S. president told his Russian counterpart that the Kremlin had the responsibility to go after Russian criminals behind cyberattacks.
On July 3, Biden said if the Kaseya attack happened "either with the knowledge of and/or a consequence of Russia then I told Putin we will respond."
Psaki repeated that message during her press conference on Tuesday. "As the President made clear to President Putin when they met, if the Russian government cannot or will not take action against criminal actors residing in Russia, we will take action or reserve the right to take action on our own," Psaki said.