Democrats Are Expanding Their Investigation of Donald Trump and His Family Beyond Russia. Here's How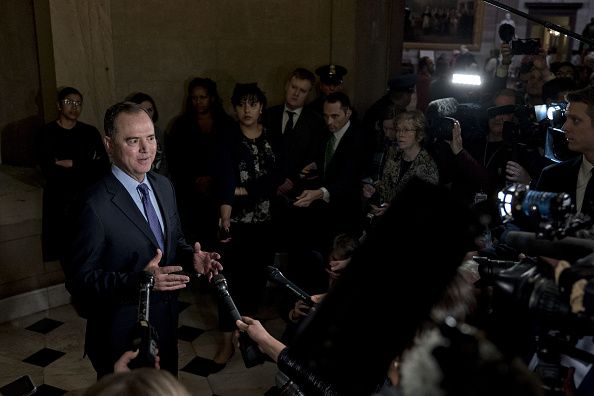 House Democrats will expand their Russia investigation to include inquiries into whether President Donald Trump, his family or his business has ever been subject to financial leverage or coercion by foreign governments during or since the 2016 election.
Representative Adam Schiff, the chairman of the House intelligence committee, released a statement on Wednesday outlining the five main areas of focus for the group's probe into Russia election interference.
Schiff said that while special counsel Robert Mueller continues his investigation into the episode, the intelligence committee "must fulfill its responsibility to provide the American people with a comprehensive accounting of what happened, and what the United States must do to protect itself from future interference and malign influence operations."
The committee will deal with matters directly related to Russia's role in the 2016 presidential election and possible connections between the Trump campaign and Moscow.
New areas of investigation include looking into whether any foreign entity holds leverage, "financial or otherwise," over the president or members of his family or business. House Democrats will also explore whether Trump or anyone in his inner circle are operating under foreign influence.
"Unfortunately, these and numerous other avenues of inquiry were not completed during the last Congress," Schiff said in his statement. The Democrat also added that the intelligence panel will be aided by other congressional committees during their investigation.
Trump called Schiff a "political hack who is just trying to build a name for himself" after the committee announced that it would be looking into his finances.
"It's called presidential harassment," Trump said Wednesday.
Democrats have previously questioned the president's financial ties to Saudi Arabia, a country Trump has boasted about making millions of dollars from.
Schiff told The Washington Post last year that there's a "whole set of potential financial conflicts of interests and emoluments problems that Congress will need to get to the bottom of" when it comes to the president's relationship with the Middle Eastern nation.
Schiff's new parameters for the investigation came just after Trump took a swipe at congressional oversight and investigations into his administration and businesses. During his State of the Union address on Tuesday night, Trump said such inquiries were "partisan" and "ridiculous."
"If there is going to be peace and legislation, there cannot be war and investigation. It just doesn't work that way," Trump said. "We must be united at home to defeat our adversaries abroad."
Top Democrats criticized Trump's jab at congressional oversight, with House Speaker Nancy Pelosi referring to his comments as a "threat" and Senate Minority Leader Chuck Schumer accusing the president of having "something to hide."
"I took it that the president's scared," Schumer told CBS This Morning on Wednesday. "We've always had Congress do oversight over the executive branch. That's how the Founding Fathers set it up."
Schiff also told reporters Wednesday that the House intelligence committee will not be "intimidated or threatened" by Trump's comments. The congressman called the president's attempt to "discourage any meaningful oversight" a "non-starter."
On Wednesday, the House intelligence committee also made headlines for voting to provide testimonies from more than 50 witnesses who are connected to the Russia investigation to the Department of Justice and Mueller. The witnesses include the president's son Donald Trump Jr., as well as his son-in-law, Jared Kushner.
Access to the testimonies will allow Mueller to pursue charges like obstruction of justice and perjury against Trump Jr. and Kushner if it is discovered that they had made false statements to Congress.