Democrats Looking to Oust GOP Senators are Raking in Massive Amounts of Cash Ahead of the Election
With 25 days left until the Nov. 3 election, several Democrats gunning to unseat GOP senators are reporting massive third-quarter fundraising hauls—including three that even outraised Senate Majority Leader Mitch McConnell.
The massive cash hauls in the last three months come as plummeting poll numbers for President Donald Trump and Republicans, as well as the political battle over confirming a new conservative Supreme Court justice before Election Day, have Democrats growing increasingly confident they can retake the upper chamber.
Six seats currently held by Republicans are "toss-ups" by Cook Political Report—Iowa, North Carolina, South Carolina, Georgia, Maine and Montana—all in states that went for Donald Trump in 2016. Another two seats—Arizona and Colorado—are "lean Democrat."
Democrats need a net gain of just three seats, if they also win the presidency. FiveThirtyEight says Democrats are "slightly favored" to win the Senate.
"The more that Trump embarrasses himself and his party in public, the more opportunity there is to invest on previously red turf," NextGen America Strategic Communications Manager Alex Leichenger told Newsweek.
This progressive advocacy group, which mobilizes young voters, was founded by billionaire Tom Steyer. It is investing a $200,000 digital ad buy in Alaska alone, and sees potential for Democrats to gain seats in the deep red states of Kansas and South Carolina.
"These races are winnable," Leichenger said, "and young voters can tip them over the top into the blue column."
Below is a list of states whose Democratic candidates have released third quarter fundraising statistics ahead of next week's filing deadline.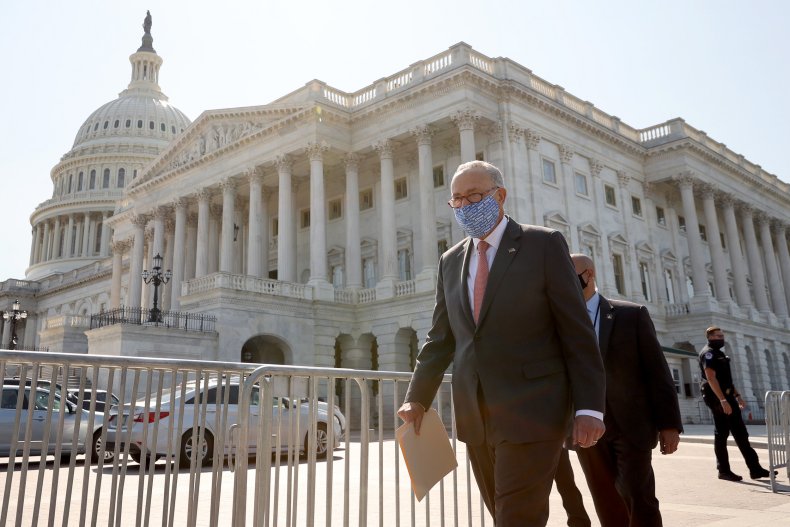 Iowa
Democrat Theresa Greenfield raked in a record $28.7 million—more than any Senate candidate in Iowa has ever raised in a single quarter—in her bid to unseat Republican Sen. Joni Ernst. Greenfield has more than $9 million cash on hand.
Ernst has yet to release third-quarter numbers. In the second quarter, she raised nearly $2.2 million and had roughly $9 million in the bank.
North Carolina
Democrat Cal Cunningham brought in a whopping $28.3 million, four-fold the $7.4 million he raised in the second quarter. Cunningham is running against GOP Sen. Thom Tillis, who has not released his latest figures. In the second quarter, Tillis raised $2.6 million.
Though Cunningham has a steady lead over Tillis in recent polls, Republicans view the Democrat's sex scandal as a potential downfall to his candidacy—and thus Democrats' dreams of regaining power of the Senate. Cunningham has apologized for sending lewd text messages to a woman who was not his wife, and questions—which he dodged on Friday—have been raised about whether there were more issues with women still out there.
Colorado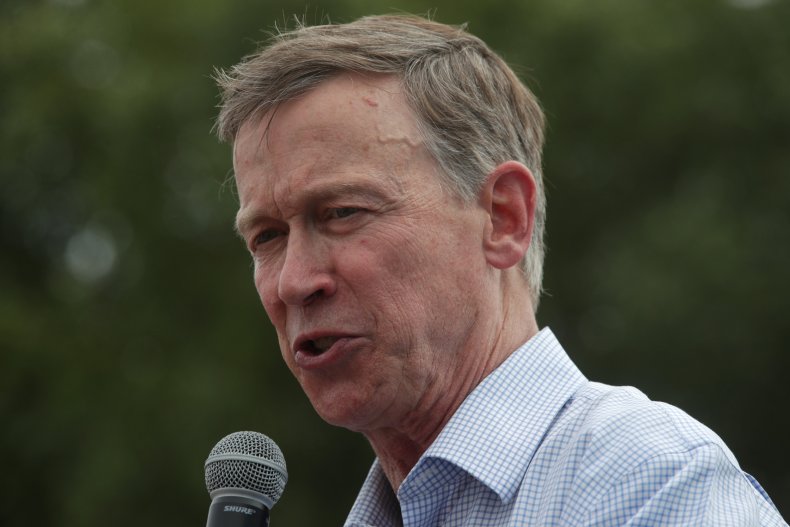 Home to Republican Sen. Cory Gardner, the Centennial State is also seeing a vast influx of cash. Former Democratic Gov. John Hickenlooper hauled in $22.6 million, crushing the campaign's previous record of $5.2 million in the second quarter. The Hickenlooper campaign has $7.2 million cash on hand. Gardner has yet to release his numbers, but in quarter two he raised $1.3 million and had $10.7 million in the bank.
Hickenlooper is projected to oust Gardner, based on polling and election forecasts.
Kentucky
Greenfield, Cunningham and Hickenlooper all outraised McConnell by a hefty margin, a remarkable feat for challengers when compared to one of Washington's most powerful people. The Kentucky Republican raised $15.6 million during the same period. McConnell's Democratic opponent, Amy McGrath, has not yet unveiled her recent fundraising.
Texas
In the Lone Star State, Democrat M.J. Hegar fundraised $13.5 million—almost eight times more than the $1.7 million she brought in for the second quarter. Republican Sen. John Cornyn, who is a leadership member, has not released his numbers. In the second quarter, Cornyn raised $3.5 million and had $14.5 million on hand.
Georgia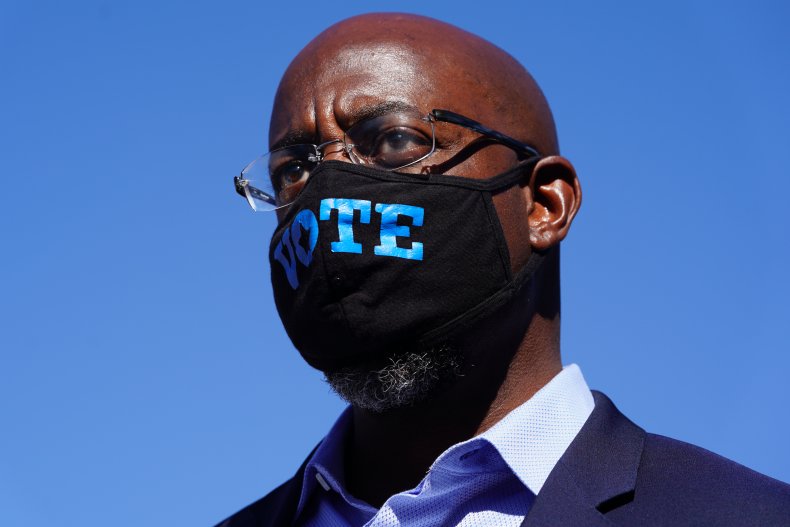 Democrat Raphael Warnock more than quadrupled his second quarter numbers in the last three months, raking in $12.8 million.
Sen. Kelly Loeffler and Rep. David Collins, both Republicans who will also face off against Warnock because of the state's open primary, each raised $5.9 million and $600,000, respectively, in the second quarter. They have yet to reveal their latest figures.
Alaska
Democrats' hopes for picking up a seat in the Last Frontier State were about as distant as the 4,200 miles that the state is from the nation's capital. But polling, fundraising and forecasts show Republican Sen. Dan Sullivan could be ousted by Independent Al Gross, who is backed by Democrats. Outside groups have noticed, pouring money into the race in the final stretch of the campaign.
Gross raised $9.1 million in the past three months, which is more than both he and Sullivan brought in during the first half of the year. Sullivan also hasn't released his numbers. He raised $1.2 million in quarter two.
Mississippi
Twenty times.
That's how much more Democrat Mike Espy raised in July, August and September as compared to Republican Sen. Cindy Hyde-Smith. The $4 million Espy brought in is also double what Hyde-Smith has raised this entire cycle. And in the first two days of October, the Espy campaign reported fundraising more than $1.35 million.
Hyde-Smith has not released her figures. In the second quarter, she raised $212,000 and to-date has brought in a total of $2.1 million.