Democrats, Media Fuel Vaccine Skepticism | Opinion
Some Americans question the effectiveness of the coronavirus vaccines and others vow not to take one at all. After Democratic politicians again closed the economy without data to justify their mandates, and ran a rather bizarre vaccine marketing campaign, should we be surprised that some people are wary?
From Washington and California to New York and Rhode Island, we were told that COVID mandates would be based on "science and data." It became a common refrain from Democrats; a virtue signal that they weren't acting like President Donald Trump.
Yet the politicians screaming the phrase "science and data" presented neither to justify their latest mandates. It was as if they thought saying the phrase would be an adequate replacement for following it.
Los Angeles County closed all outdoor dining last month, claiming it posed a dire risk of spreading the coronavirus. No scientific evidence tied outdoor dining to the virus surge. A judge called the move an "abuse...not grounded in science, evidence, or logic." And while the spread in New York is fueled overwhelmingly by small, private gatherings in homes, Governor Andrew Cuomo shut down restaurants for indoor dining anyway.
Washington governor Jay Inslee shut gyms even though his own contact tracing was unable to tie coronavirus cases to them. Rhode Islanders were directed to refrain from non-essential activities due to the imminent and deadly spread of COVID, but Governor Gina Raimondo attended a wine and paint event with her husband.
All of the new mandates have come despite a near-religious adherence to wearing masks in public, which we were told—and are still told with Joe Biden's 100-day mask pledge—will significantly cut the spread of COVID. What happened to being guided by science and data?
The inconsistency over which pieces of science or data Democratic politicians decide to follow has created more than just anger and resentment from the public; it's created distrust that's impacting the vaccine. If you have any questions or concerns, however, you had better keep them to yourself, or you'll be shamed and bullied into submission.
The latest Pew Research Poll shows 39 percent of Americans say they definitely or probably would not get a vaccine, though about half of them say they could change their mind as they learn more about the side effects and patient experiences. Another 21 percent said they won't ever consider the vaccine—15 percent said the same in the newest ABC News/Ipsos poll.
A needlessly antagonistic and smug national media fuels the vaccine distrust.
After roughly nine months of falsely insisting that Trump could not ensure vaccine development and distribution by the end of the year, some Americans are undoubtedly wondering if the process was rushed and unsafe. That makes sense: they were prompted to be untrusting.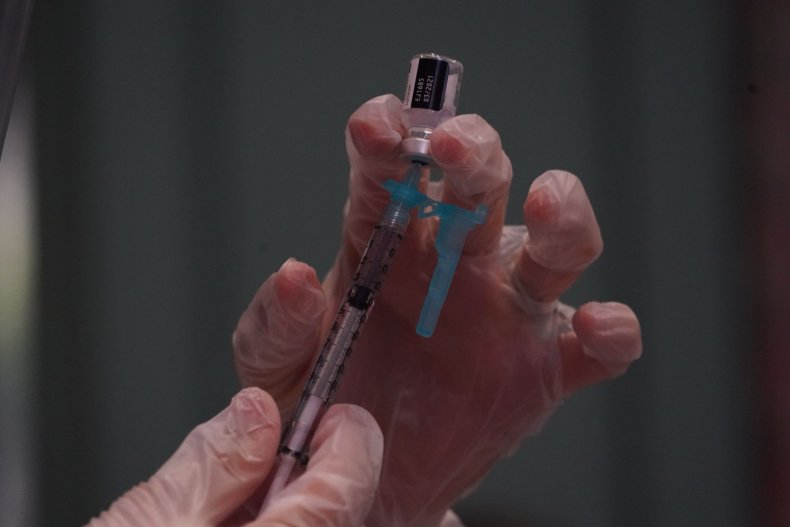 The national media spent the year discrediting even Trump's public health officials. They attacked Dr. Deborah Birx as a Trump apologist, questioned the credibility and integrity of Dr. Robert Redfield from the Centers for Disease Control and Prevention and used Admiral Brett Giroir to hammer Trump rallies as super-spreader events (though the same outlets praised Black Lives Matter protests as brave and necessary.)
Now the national media wonder why some are ignoring these same public officials as they promote the vaccine? The media slammed Dr. Scott Atlas as unqualified, yet he is the one encouraging the most vulnerable to get the vaccine.
Who do the outlets turn to now? Bill Gates (a shutdown proponent who is not a doctor) and Anthony Fauci (whom conservatives distrust over his months of offering conflicting advice). That won't help the skeptics.
As the vaccine was distributed, the media found itself in a difficult spot. Objectively speaking, the rollout is a major news story (and accomplishment for the Trump administration). And the more public officials and medical professionals take the vaccine, the higher the trust level will be.
But at some point there was so much fawning coverage that it felt like a contrived publicity stunt. It almost looked like a marketing campaign overcompensating for a trailer the studio knew was much better than the movie. Admittedly, even I started to question the vaccine based on the media coverage—and I had always intended to get it when available (and still do).
Making matters worse is the alarming trend to stifle questions about anything related to the vaccine, even when the questions are a reasonable reaction to the media's previous months-long coverage.
On Fox News, Tucker Carlson noted as much, pointing out the absurdly positive coverage of a nurse who suffered anaphylaxis after taking the vaccine. Rather than honest conversations about the risks and rewards of vaccines, we got ridiculous reports of enthusiasm from the nurse, even "as she is rushed to the emergency room."
Carlson professed to be "strongly supportive of vaccines," but he understands that condescending marketing is off-putting. He was viciously attacked for his analysis. Vox's Aaron Rupar labeled him an anti-vaxxer and CNN's Joe Lockhart called him a science denialist.
Are you sensing a trend? Don't question lockdowns—even when data don't justify them. And if you raise legitimate and good-faith questions about the vaccine after the media told us to question everything coming from Trump, the media will attack you.
In 2020, it's forbidden to question decisions or positions of Democrats and the media. And it's that very attitude that's fueled the vaccine skepticism.
Jason Rantz is a frequent guest on Fox News and is the host of the Jason Rantz Show on KTTH Seattle, heard weekday afternoons. You can subscribe to his podcast here and follow him on Twitter: @jasonrantz.
The views expressed in this article are the writer's own.