Democrats' Midterms Strategy Flops in Colorado Primaries
Democrats' efforts to boost right-wing, pro-Trump Republicans in three Colorado primary races appear to have failed as all three candidates were defeated on Tuesday night.
Democratic groups launched advertising campaigns designed to promote more conservative candidates among potential Republican primary voters but were ultimately unsuccessful in the races for governor, U.S. Senate and the U.S. House of Representatives.
The advertising sought to bolster the conservative credentials of potentially controversial candidates who were perceived as closer to former President Donald Trump in the apparent belief that more "MAGA" candidates will be easier to defeat in November.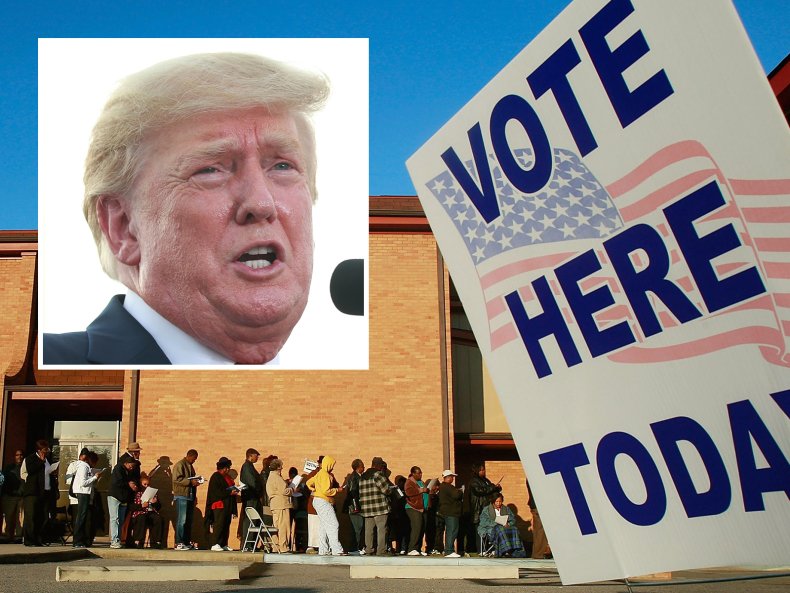 In the race for Colorado governor, Democratic super PAC Colorado Information Network spent $1.7 million on ads in an attempt to elevate Greg Lopez over rival Heidi Ganahl, highlighting his positions on issues such as abortion and same-sex marriage.
Lopez was seen as a less viable opponent for Democratic Governor Jared Polis in November. Ganahl, a member of the University of Colorado Board of Regents, won the GOP nomination for governor on Tuesday with 53.4 percent of the vote to Lopez's 46.6 percent.
It was a similar picture in the U.S. Senate race in Colorado where left-wing super PAC Democratic Colorado had reserved at least $1.49 million worth of TV advertising to promote state Representative Ron Hanks in his race against businessman Joe O'Dea.
Hanks believes Trump won the 2020 election and was present at the former president's rally in Washington, D.C. on January 6, 2021.
However, Republican voters supported O'Dea, who won Tuesday's primary with 54.5 percent of the vote to Hanks' 45.5 percent.
In the GOP primary for Colorado's 8th congressional district, two Democratic groups weighed in and reportedly tried to push Republican voters toward Weld County Commissioner Lori Saine by highlighting her conservative credentials in TV and digital ads.
She had referred to "the Biden-Harris-Schumer-Pelosi gang's Socialist-Communist Agenda" in one of her flyers.
The House Majority PAC, which is associated with Speaker of the House Nancy Pelosi, spent $138,000, while 314 Action Fund—a PAC that supports Democrats with a background in science—spent $161,000.
Nonetheless, Saine was defeated as state Senator Barbara Kirkmeyer won the nomination with 41 percent of the vote late as ballots were still be counted late on Tuesday. Saine was beaten into third place, winning 20 percent of the vote. The Associated Press has called the race for Kirkmeyer.
While Democrats' efforts to boost conservative candidates in Colorado appear to have failed, Republican voters in Illinois chose Darren Bailey as nominee for governor—a candidate who had received an apparent boost from the Democratic Governors Association (DGA).
The DGA reportedly spent millions in advertising depicting him as "too conservative for Illinois." The DGA also spent $15 million in advertising against Bailey's primary opponent, Aurora Mayor Richard Irvin, who was seen as a more establishment figure.
Bailey won the primary with 57.5 percent of the vote but he was also endorsed by former President Trump shortly before the primary and will likely attribute his victory to that endorsement.
Democrats' strategy of boosting pro-Trump candidates seems to have met with limited success on Tuesday.