Democrats Demand Answers on Trump's 'Bizarre and Unlawful' Proposal to Send Detained Migrants to Sanctuary Cities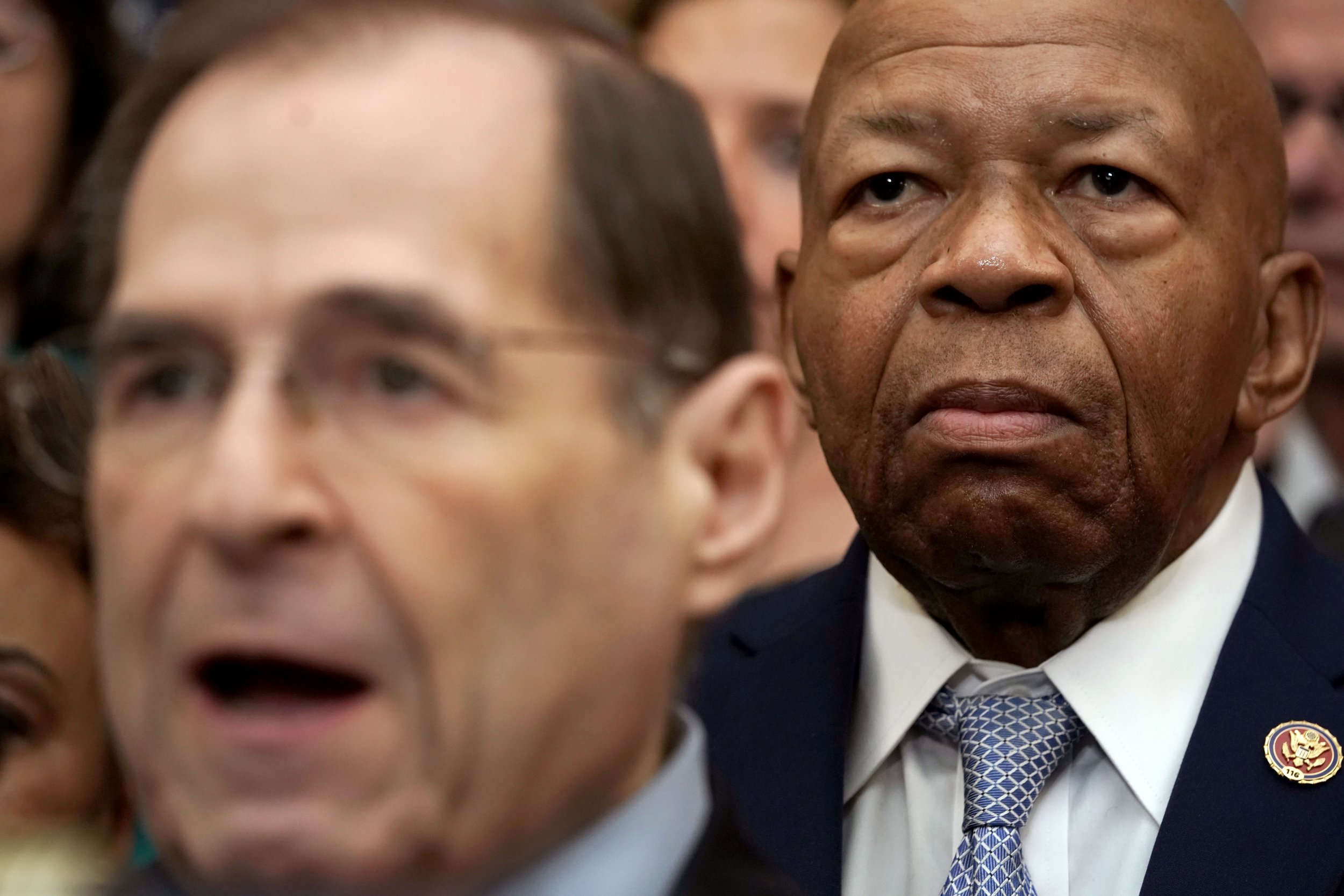 Top House Democrats are seeking answers regarding President Donald Trump's proposal to send a large number of detained migrants from the southern border to sanctuary cities represented by Democrats.
In a letter to the White House and the Department of Homeland Security (DHS) sent Monday, House committee chairmen Jerrold Nadler of Judiciary, Elijah Cummings of Oversight and Bennie Thompson of Homeland Security labeled the proposal as a "bizarre and unlawful attempt to score political points."
"Not only does the Administration lack the legal authority to transfer detainees in this manner, it is shocking that the President and senior Administration officials are even considering manipulating release decisions for purely political reasons," the Democratic chairmen wrote.
They requested any and all documents regarding communications from White House, DHS and U.S. Immigration and Customs Enforcement officials, ranging from November 1, 2018, through April 15, that discuss "the transfer or release, or potential transfer or release, of immigration detainees to or in specific locations or areas within the United States."
In addition, they are seeking any documents "discussing policy or legal justifications or implications for the transfer or release of immigration detainees."
The Democrats asked that their request be fulfilled by no later than May 3.
The lawmakers' inquiry comes on the heels of a Washington Post report, and Trump's subsequent remark, that the administration is considering transporting migrants who have allegedly crossed the border illegally, or who are awaiting asylum, to sanctuary cities across the country as a form of political retribution against Democrats.
"We'll bring them to sanctuary city areas and let that particular area take care of it," Trump said last week. "California is always saying, 'We want more people'.... We can give them a lot. We can give them an unlimited supply, and let's see if they're so happy."
Specific sanctuary cities that Trump has been considering include, according to the Post, New York, Chicago and San Francisco, which is in the district represented by House Speaker Nancy Pelosi. The president reiterated his serious consideration of the proposal on Twitter Monday, although DHS lawyers, according to the Post, have previously pushed back on legal grounds.
"Those Illegal Immigrants who can no longer be legally held (Congress must fix the laws and loopholes) will be, subject to Homeland Security, given to Sanctuary Cities and States!" Trump tweeted.
Congressman Danny Davis, a Democrat whose district includes Chicago, told Newsweek that if the president floods his city with undocumented migrants, it would deal with it as "humanely" as possible. But he called such a plan "unconscionable."
"The bottom line: It shows the kind of vindictiveness on the part of the administration, which is most unfortunate for the country, and is most unfortunate in terms of a way to treat human beings," Davis said last week. "I would also condemn such a policy as being un-American."