Democrats Are 'Dicking Around' the Military Over Budget, Immigration Deal, House Republican Says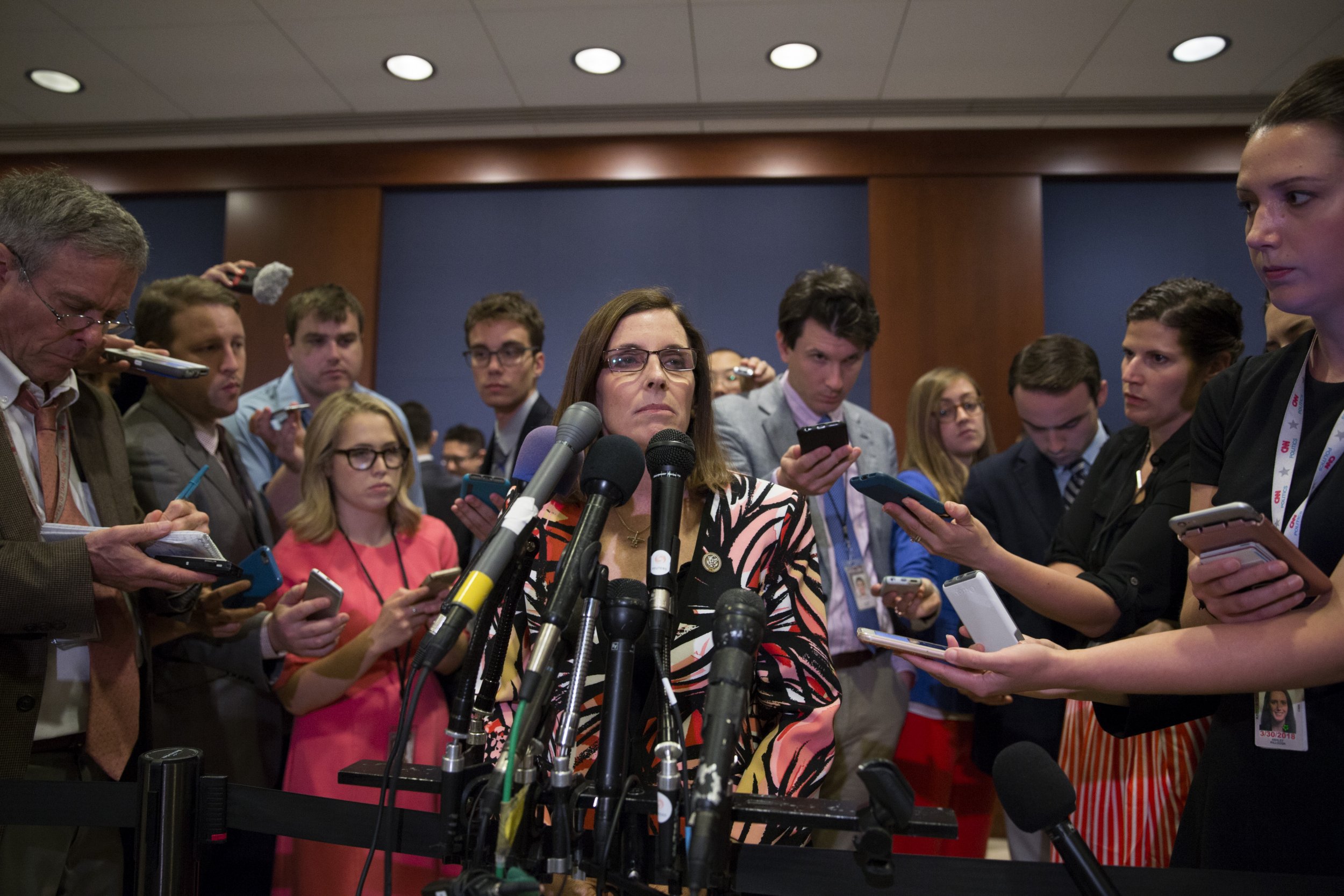 Democrats are stalling, or, to put it in the words of one Republican congresswoman, "dicking around," and challenged a top Democrat over negotiations to pass the federal budget and immigration reform.
Representative Martha McSally (R-Ariz.) took umbrage Thursday night with U.S. Senator Dick Durbin's (D-Ill.) recent comments about a deal for Deferred Action for Childhood Arrivals recipients, or Dreamers, during a segment with Fox News host Tucker Carlson.
Also running in the fall to take exiting Senator Jeff Flake's spot, McSally claimed she was angered and more worried about U.S. military troops overseas.
"It's infuriating, Tucker. This is the point that I brought up in the White House meeting last week, and I was moved when I heard Dick Durbinsay there's lives hanging in the balance, or something like that," McSally said according to Mediaite. "I was like moved to jump in and say the only lives that are hanging in the balance are those of our military, the men and woman that are serving overseas, putting their lives in harm's way."
McSally continued: "While our troops are over there risking their lives for us, these guys are dicking around."
Durbin has become a target for Republicans of late for his confirmation of President Donald Trump's usage of the term "shithole" to describe Haitians and people from African nations during an Oval Office meeting last week on immigration reform.
McSally's comments appeared to reflect growing resentment between congressional Republicans and Democrats over the stalled 2018 budget and how to fix the immigration system. Democrats have long stated they want to extend protections to Dreamers, immigrants who were brought to the United States by their parents when they were children.
McSally seemed aligned with Trump's view of Democrats and immigration, claiming Sunday: "DACA is probably dead because the Democrats don't really want it, they just want to talk and take desperately needed money away from our Military."
Without a new budget, the military is still beholden to the 2017 budget's funding and not the increases the Trump administration inserted for 2018.
With the immigration measure debate holding up the budget and more talk of a continuing resolution to keep the government from a shutdown, House Republicans are reportedly trying hold a vote Thursday in order to get a budget bill on Trump's desk before midnight Friday.