Democrats More Confident Than Republicans That Pandemic Will End in 2022
Democrats and Republicans are split on when the pandemic will end and the country can return to normal, with Democrats having more faith the virus will be under control by the end of next year.
Despite vaccines being widely available, hesitancy remains high and cases continue to surge in parts of the country, causing hospitals to be overwhelmed. The virus' continued circulation is fueling criticism of public health officials' push for vaccinations and booster shots and some have raised the possibility that COVID-19 will be endemic.
Democrats and Republicans are largely on the same page with regard to the belief that the COVID-19 outbreak won't be brought under control in the next month or two or even by the end of the year. However, Republicans were less confident it would end sooner rather than later.
Forty-seven percent of Democrats surveyed in a Monmouth University poll released Wednesday said they thought the United States would return to normal sometime in 2022. Only 28 percent of Republicans said the same.
An equal percentage, 28 percent, of Republicans said the pandemic would "never" end, an opinion held by only 14 percent of Democrats.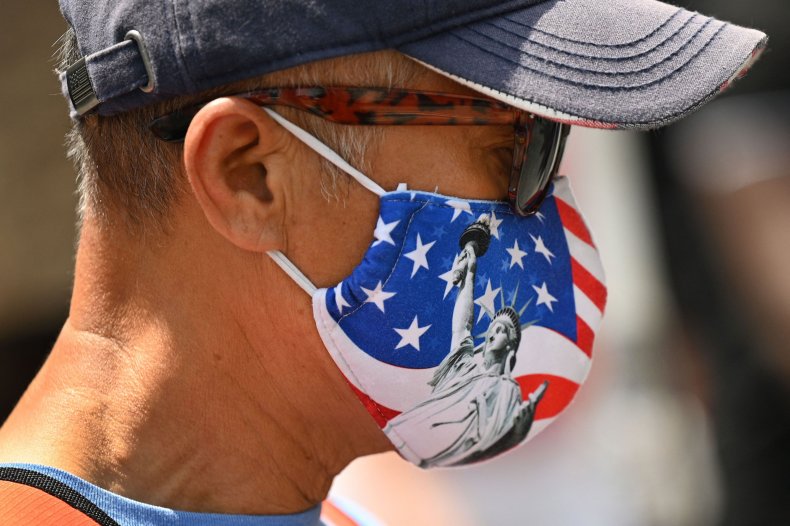 Overall, only 8 percent of Americans feel the pandemic will be under control by the end of the year, a sharp decline from the 40 percent who felt that way in March. At that same point in the year, only 9 percent of people surveyed thought it would "never" end, a significantly smaller percentage than the 22 percent that now believe it'll never be under control.
"The Delta variant has dampened public confidence that we will get clear of this pandemic," said Patrick Murray, director of the independent Monmouth University Polling Institute.
Dr. Anthony Fauci, director of the National Institute of Allergy and Infectious Diseases, rejected the notion that the world is beyond the point of controlling the virus. He told MSNBC's Morning Joe on Tuesday that there's still an opportunity to eradicate the virus if people adhere to public health measures and get vaccinated.
If not, he said the virus will continue to circulate and the threat of a variant emerging that evades vaccines will remain.
Overall 45 percent of people surveyed in the Monmouth University poll are "very concerned" about someone in their family becoming seriously ill from COVID-19. That's the highest it's been since the January survey, where 60 percent of people polled said they were "very concerned."
Twice as many Democrats than Republicans said they were "very concerned" about a family member getting seriously ill. More than 80 percent of Democrats were at least "somewhat concerned," compared to about 55 percent of Republicans. One in five Republicans said they weren't concerned at all.
While Democrats and Republicans were split on whether President Joe Biden did a good job handling the pandemic, voters of all political persuasions agreed that the American public deserved poor remarks.
A plurality of Republicans and a majority of independents and Democrats said the American public did a "bad job" of dealing with the coronavirus outbreak.